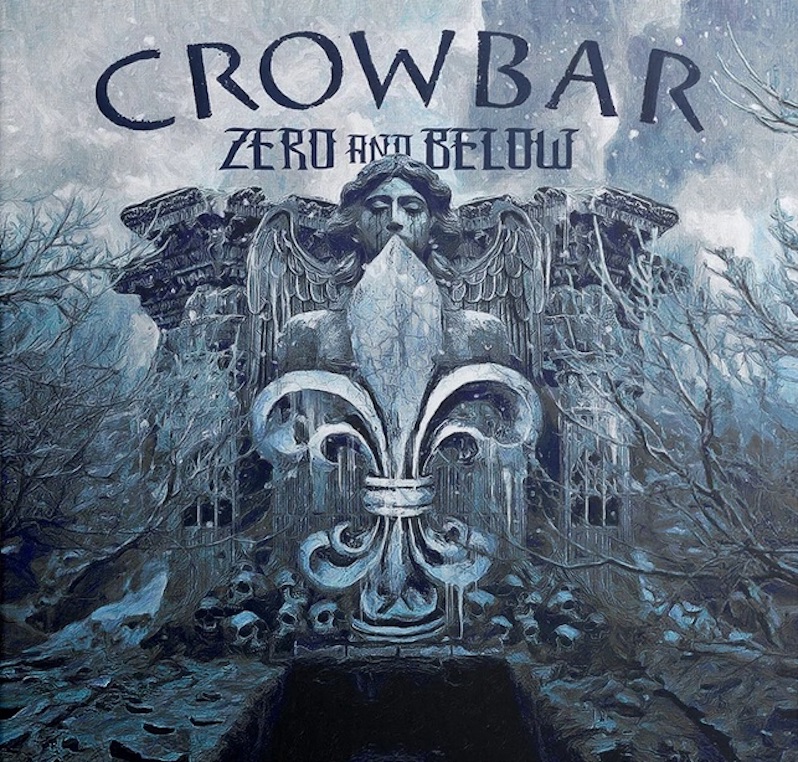 When Crowbar made their debut back in 1991, nobody was throwing around the term "sludge." Neurosis was still more of a hardcore band and Melvins were a year or two away from getting inadvertently caught up in the major-label grunge sweep. When it first became part of my musical consciousness, though, it was due to the kind of slow swampy metal churned up by Crowbar, who wallowed in misery with songs like "All I Had I Gave." And after a six-year break, the original grinder of sludge, Kirk Windstein is back. His long-running project's newest album, Zero and Below, continues their tradition started in the '90s of swirling up the bayou-born grooves that put them on the map. Windstein is the only original member of Crowbar remaining, with Soylent Green drummer Tommy Buckley—having joined in 2005—as the next in line as the closest thing to an original member.
The heavy, doomier "Her Evil is Sacred" finds the group sounding more bulldozing than melodic. And they delve into darker sonics with "Confess to Nothings" becoming more desperate in its depressive throb, capturing the sound of their earlier work. Windstein's voice is such a crucial part of the sound here, and it's when he sings in his raspy croon that his presence is at its most effective. He puts more anger into his snarl for "Chemical Godz," the most intense of the first four songs, which also grows more effective when the tempo drops down to a doomier, more sinister pace. "Denial of the Truth" is a more interesting song in terms of its songwriting, despite dropping the dynamic down to a shadowy power ballad of sorts.
The band is truest to who they are when you hear the rock 'n' roll influence of "It's Always Worth the Gain." You can hear the Led Zeppelin influence, which they made most explicit back when they covered "No Quarter" in 1993. There's very little in the way of filler on this album; some songs just connect more than others, "Crush Negativity" being a standout that much checks off most of the metal boxes. The more lumbering groove of "Reanimating a Lie" is what longtime listeners are likely going to want to hear, picking up the tempo to an almost thrashing pace and will induce most pits for sure. The weighty chugs are impressive, but even more so are the melodies infused into the despondent wail of the title track.
The production on Crowbar's Zero and Below is pretty slick, and the mix is denser than what we might expect from the more blown-out attack more common in the purposeful, lo-fi organic warmth of modern sludge. Twelve albums deep into their career, Crowbar have had higher highs, but this latest effort is a strong showing from the start. It's even a pretty solid entry point for those who haven't yet taken a deeper dive into their Crescent City sludge, but once you're there, might as well keep going backward through the rest of them.
---
Label: MNRK Heavy
Year: 2022
---
Similar Albums: