dazy releases new EP, OTHERBODY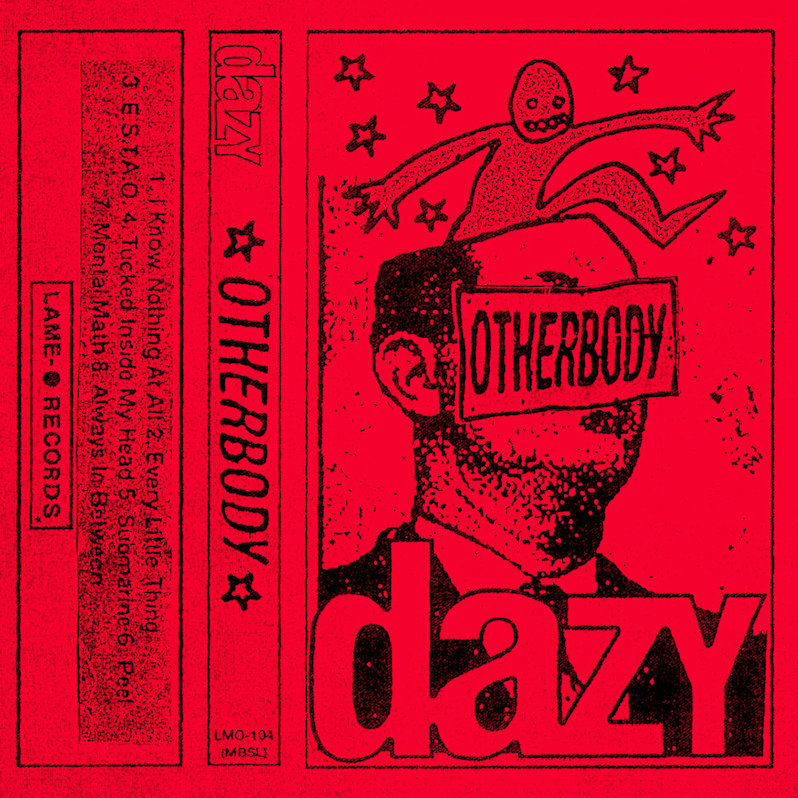 After releasing last year's excellent OUTOFBODY, dazy has shared a new eight-song EP, OTHERBODY, via Lame-O Records. Hear the full EP below, via Bandcamp. This spring, dazy is also hitting the road again, playing shows with Militarie Gun and Snail Mail. Check out those dates below.
The collaborative song from dazy and Militarie Gun, "Pressure Cooker," is on our list of the 100 Best Songs of 2022.
dazy OTHERBODY tracklist:
1. I Know Nothing At All
2. Every Little Thing
3. ESTAO
4. Tucked Inside My Head
5. Submarine
6. Peel
7. Mental Math
8. Always In Between
dazy tour dates:
3/20 – Washington DC @ Runaway ^
3/21 – Richmond, VA @ Bandito's ^
4/5 – Columbus, OH @ Ace of Cups
4/6 – Chicago, IL @ Cobra Lounge #
4/7 – Des Moines, IA @ xBk
4/8 – Omaha, NE @ Slowdown *
4/10 – Fort Collins, CO @ Aggie Theatre *
4/11 – Boulder, CO @ Fox Theatre *
4/12 – Salt Lake City, UT @ Soundwell *
4/13 – Las Vegas, NV @ AREA15 *
4/14 – Bakersfield, CA @ Temblor Brew +
4/15 – Oakland, CA @ Eli's Mile High Club +
4/16 – San Luis Obispo, CA @ Fremont Theatre *
4/18 – Reno, NV @ Cargo Concert Hall *
4/19 – Roseville, CA @ Goldfield Trading Post *
4/20 – Santa Cruz, CA @ Rio Theatre *
4/21 – Los Angeles, CA @ Zebulon +
4/22 – Phoenix, AZ @ The Trunk Space +
4/23 – Flagstaff, AZ @ Yucca North *
4/24 – El Paso, TX @ The Lowbrow Palace *
4/25 – Albuquerque, NM @ Sister *
4/27 – Oklahoma City, OK @ The Jones Assembly *
4/28 – Fayetteville, AR @ George's Majestic Lounge *
4/29 – Memphis, TN @ Black Lodge *
5/1 – Indianapolis, IN @ The Vogue *
5/2 – Cincinnati, OH @ Woodward Theater *
5/4 – Morgantown, WV @ 123 Pleasant Street *
5/5 – Richmond, VA @ Friday Cheers at Brown's Island *
5/6 – Winston-Salem, NC @ The Ramkat *

^ w/ Militarie Gun
# w/ High Vis
* w/ Snail Mail, Water From Your Eyes
+ w/ Water From Your Eyes