Don Leisure : Shaboo Strikes Back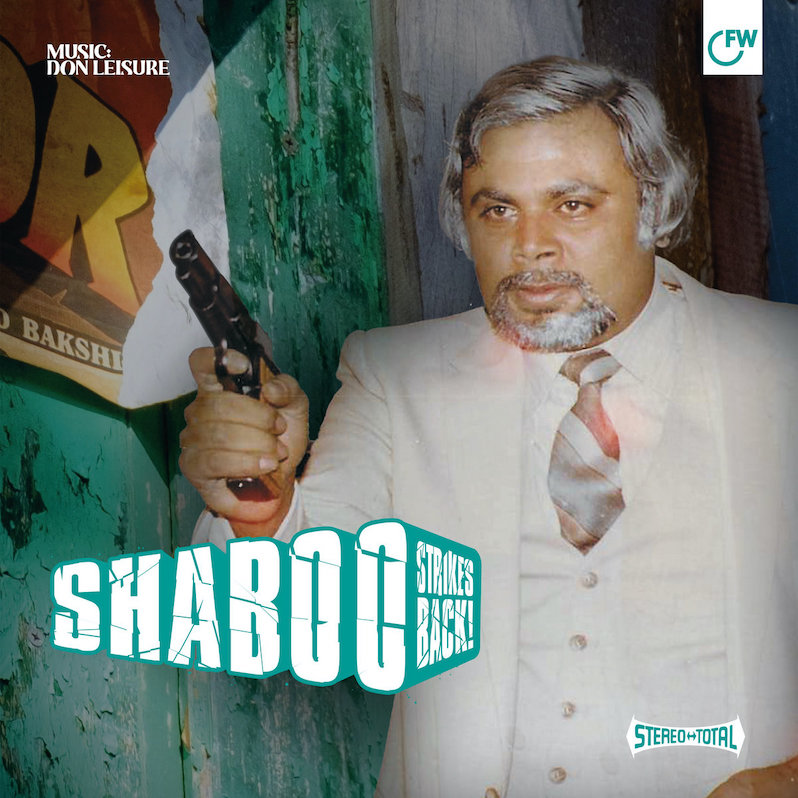 Inspiration, in most cases, makes no formal sense. Yet when it hits and is on point, you just know—that's what it's supposed to be. Fickle thing isn't it? Veteran producer Don Leisure knows that hip-hop remains at its most exciting, most punk-rock in aesthetic for that matter when its ears and doors to the world remain open. Just take a look at the re-rub jazz has experienced over the past ten years. When allowed to be molded by young and diverse creators, the genre expands, grows alongside the culture. Not away from it.
The sentiment, proof that "aha" moments can be extracted from the most personal of experiences is at the heart of Don Leisure's most recent project. a beat-tape album that combines hip-hop production with Asian culture, and toss in that hallucinatory vibe too.
It's Leisure and his grand command of picking obscure fuzzy prog-rock soundscapes, deep crate reggae joints, mysterious boogie tracks (he's from Cardiff, Wales, so the dollar bins reap different results than here in the States) and most definitely leaning on Northern Soul for non-descript R&B voices interspersed on his 25-song, boom-bap traverse, Shaboo Strikes Back. So while artists like Mndsgn and Madlib, top kings of the beat-tape category since J Dilla passed on, are out here making their exquisite mark either from warm grooves or opening up vaults, allowing Four Tet to arrange, curate, and assemble tracks, Don Leisure, who runs a bit more of a hands-on operation,  prefers to put your ears in his head. And that's what makes this communique so odd and muscular.
Leisure, known as one half of Darkhouse Family—Earl Jeffers being the other—has been releasing solo projects using various monikers since at least the '00s, under a plethora of imprints. Ranging from drum and bass, hip-hop, and eclectic beat music labels to remixes for DJ Spinna and label-mate, Kaidi Tatham just for starters. He's kinda done it all on wax.
Shaboo Strikes Back, the 47-minute eccentric beat-tape, an irrefutable weed-out, freaky multi-colored melange of styles consisting of blaring bass, quiet storm samples, piano breakbeats, R&B vocal snippets, and a deluge of Asian radio station jingles, keeps it unique and just weird enough to properly salute Don's Kenyan-born uncle Shaboo, who emigrated to London in search of fame as an actor. Back in the day, the family would make the journey, Cardiff-to-London road trips, soundtracked by hip-hop cassettes, illegal '90s pirate radio, and Asian stations. This gusto, for not being limited in aspirations, and those sonic culture clash gallivants quickly awakened young Don to the possibility of becoming a master beat arranger.
Most of the songs here barely hit two minutes, but lean comfortably on that old boom-bap gorgeousness when stitching together trip-fuzz jazz sounds, like the knotty organ runs on the spectral "Holistic Healen." Or the intergalactic sprinkling of keys on the star gazing "Clearing Skies" which gets beautifully interrupted with elder voices calling out for "Don," as if he stared off just a bit too long into the light. There is the heavyweight beauty of "Naima's Dream' where the song is introduced with a sampling of Gil Scott Heron pronouncing "a father speaking to his sleeping daughter" and this angelic guitar line runs about the track, against tuff as nails drums and Don's baby daughter at the end makes a joyful toddler squelch. The hypnotic reggae bassline of "Muscle Head' or the free-jazz lusciousness running throughout "All Praises Due" featuring multi-instrumentalist Angel Bat Dawid and Jazzman-signed harpist Amanda Whiting carry out a sense of multitudes.
While, at times nothing quite makes linear sense, the idea seems to reside in the feel. As if moving in transition from one environment to the other is the goal: A constant mixing of patterns, types of voices shifting back and forth throughout one another. Similar to the non-stop dialogue you find in classic Robert Altman films. Actual words are throwaways, but the macro feeling of being immersed in a complex or dual narrative hits the mark with Leisure's sound journey.
---
Label: First Word
Year: 2022
---
Similar Albums:
John-Paul Shiver
John-Paul Shiver has been contributing to Treble since 2018. His work as an experienced music journalist and pop culture commentator has appeared in The Wire, 48 Hills, Resident Advisor, SF Weekly, Bandcamp Daily, PulpLab, AFROPUNK and Drowned In Sound.