The Flaming Lips to release The Soft Bulletin: Live at Red Rocks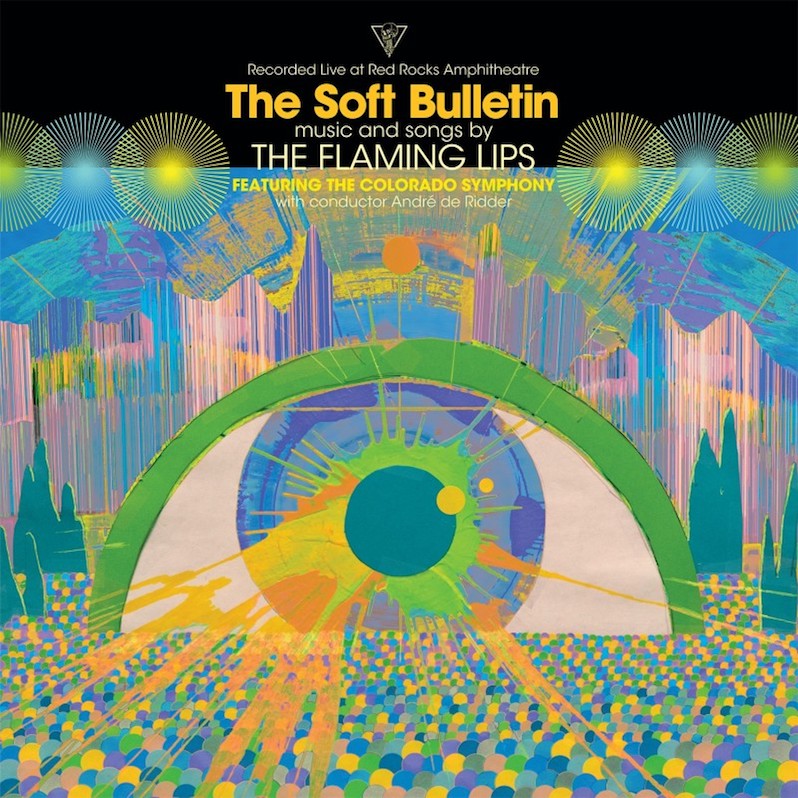 The Flaming Lips have been on tour this year supporting the 20th anniversary of their classic album, The Soft Bulletin. And now they're planning to release a live version of the album, The Soft Bulletin: Live at Red Rocks, due out November 29 via Warner Bros. (That, coincidentally, is Record Store Day's Black Friday.) The album also features the Colorado Symphony Orchestra backing the group. It will be available on CD and vinyl, and they're also bundling it with t-shirts. Check out their live recording of "Race for the Prize" below.
The Flaming Lips The Soft Bulletin: Live at Red Rocks tracklist: 
Side A
1 Race For The Prize
2 A Spoonful Weighs A Ton
3 The Spark That Bled
Side B
4 The Spiderbite Song
5 Buggin'
Side C
6 What Is The Light?
7 The Observer
8 Waitin' For A Superman
9 Suddenly Everything Has Changed
Side D
10 The Gash
11 Feeling Yourself Disintegrate
12 Sleeping On The Roof
The Flaming Lips' The Soft Bulletin is featured on our list of the Top 50 Psychedelic Albums.