Full of Hell and Primitive Man share 11-minute beast, "Tunnels to God"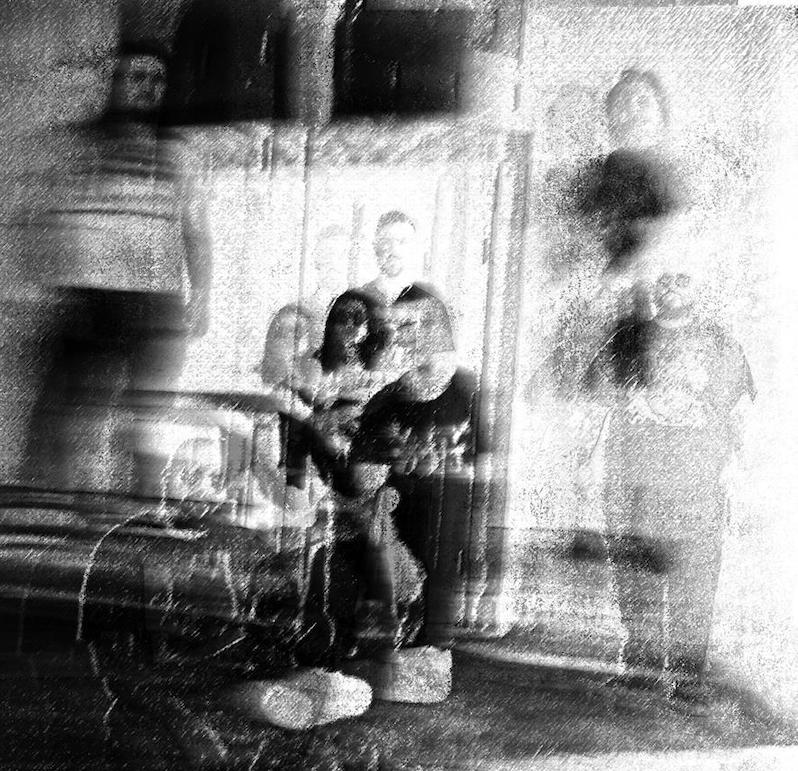 Zachary Jones
Last month, Full of Hell and Primitive Man announced their upcoming collaborative album, Suffocating Hallucination, which is out March 3 via Closed Casket Activities. Today, they've shared another new song from the album, "Tunnels to God," which is 11 minutes of menacing dark ambient, noise, and eventually epic, agonizing sludge. Hear it below and check out their upcoming tour dates with Fit For An Autopsy and The Acacia Strain.
Full of Hell's Dylan Walker says of the song, "'Tunnels to God' is this collaboration's omega. It's the only logical conclusion to the turmoil and failures of every day life – trepanation for future joys, numbness for bliss." 
Primitive Man's Ethan McCarthy adds, "Everything physical, emotional, spiritual has a cost.  The primal desire to reach for the joys hidden within the pain of life, even though those things that may be riddled with thorns beneath their surface."
Full of Hell's last album was 2021's Garden of Burning Apparitions. Primitive Man released Insurmountable last year.
Fit For An Autopsy/The Acacia Strain/Full Of Hell/Primitive Man 2023 Tour:
March 8  Brooklyn, NY @ Monarch 
March 9  Philadelphia, PA @ Underground Arts
March 10  Columbus, OH @ The King of Clubs
March 11  Detroit, MI @ St. Andrew's Hall
March 12  Chicago, IL @ Metro Chicago
March 14  Englewood, CO @ Gothic Theatre
March 15  Salt Lake City, UT @ The Complex 
March 17  Seattle, WA @ El Corazon
March 18  Portland, OR @ Hawthorne Theatre
March 19  Sacramento, CA @ Ace Of Spades
March 20  Santa Ana, CA @ Observatory
March 21  Los Angeles, CA @ 1720™
March 22  Mesa, AZ @ Nile Theater
March 25  Austin, TX @ Come and Take It Live
March 26  Houston, TX @ Warehouse Live
March 28  Tampa, FL @ The Orpheum
March 29  Atlanta, GA @ The Masquerade
March 30  Greensboro, NC @ Arizona Pete's
April 1  Worcester, MA @ Palladium