Godspeed You! Black Emperor announce album stream event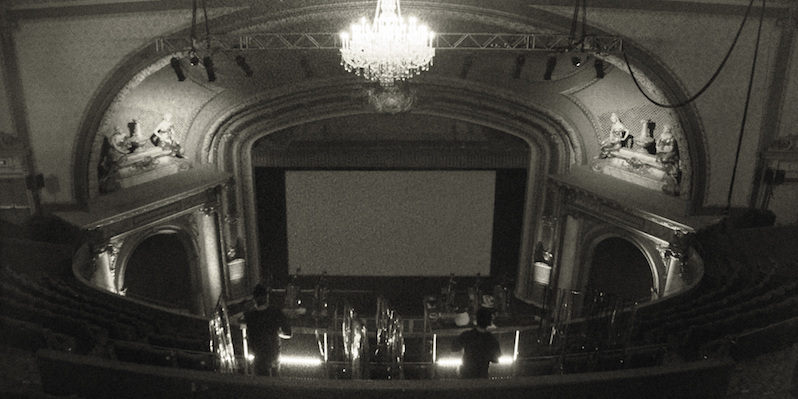 Post-rock titans Godspeed You! Black Emperor recently announced they were releasing a new album, G_d's Pee AT STATES END! via Constellation on April 2. Before that, however, the group will be previewing the album for a streamed event on Saturday, March 27. They'll be debuting the album in its entirety, accompanied by 16 mm analog film projections, in an empty theater in Montreal. The event is presented by Suono il Per Popolo, which will broadcast the album stream at 6 p.m. Eastern.
Watch a brief preview video of the album stream event below and take a look at the poster for the event. Find more details about the album, including pre-orders, here.
Godspeed You! Black Emperor's last album was 2017's Luciferian Towers.
GY!BE STATE'S END BRODKAST from Constellation Records on Vimeo.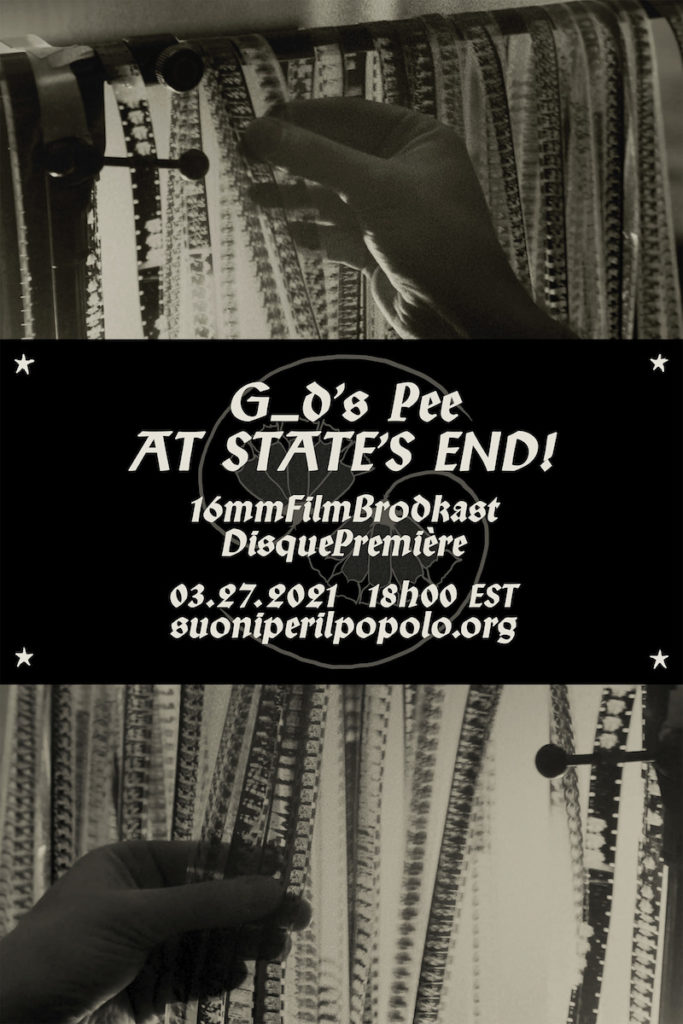 Godspeed You! Black Emperor's "East Hastings" is included on our list of 10 Essential Side-Long Tracks.