Horrendous announce spring tour dates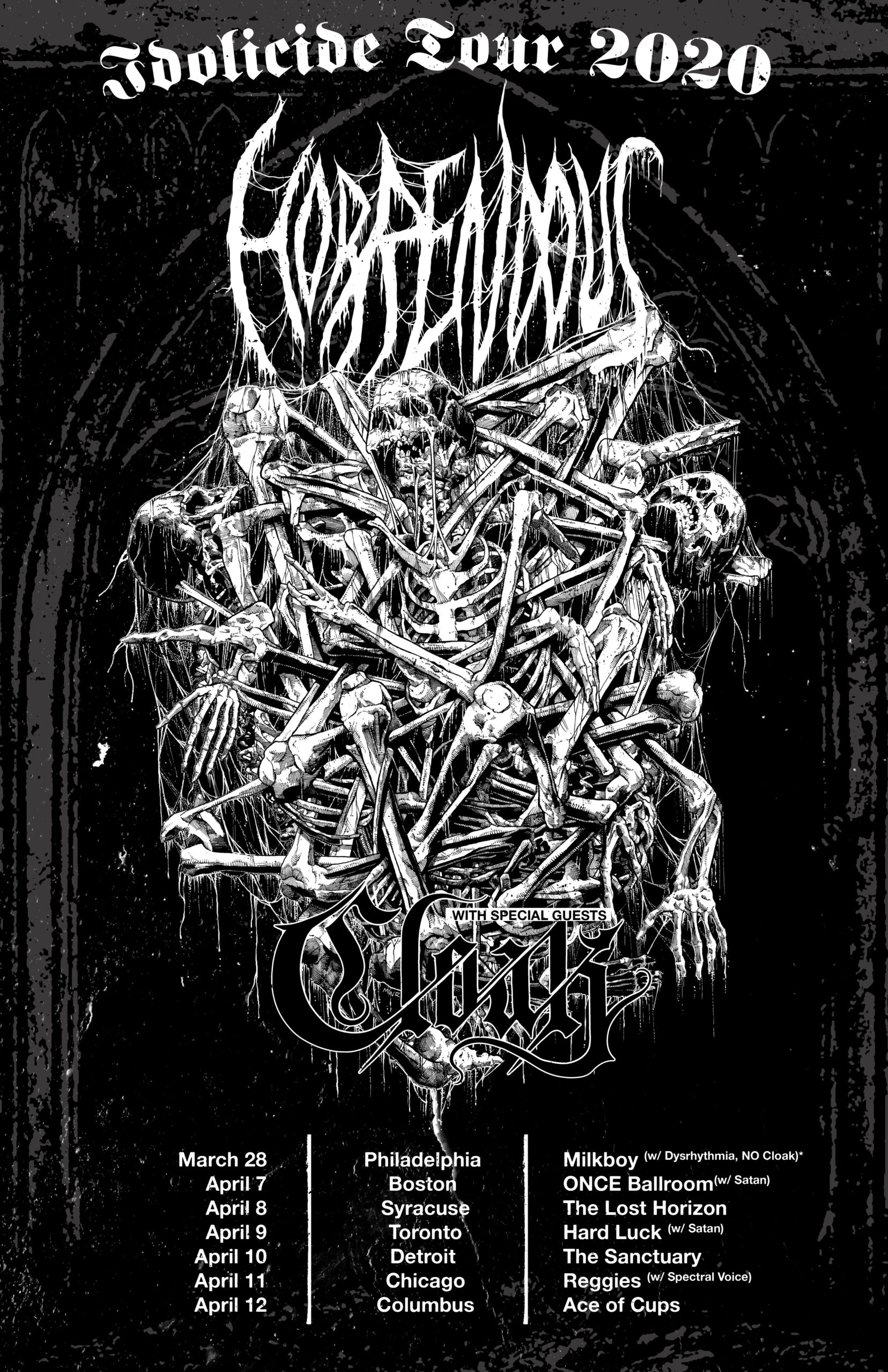 Philadelphia new-school old-school death metal troupe Horrendous has lined up more tour dates in support of their latest album, Idol. The band is making their way around the Northeast and Midwest, including dates in Toronto, Philly, Boston and Chicago. Take a look at their upcoming dates below as well as on the flyer above, featuring support from Cloak, who also recently released an excellent new album, 2019's The Burning Dawn.
Horrendous tour dates:
3/28: Philadelphia, PA – Milkboy (D)
4/7: Boston, MA – ONCE Ballroom (C)(S)
4/8: Syracuse, NY – Lost Horizon (C)
4/9: Toronto, ON – Hard Luck (C)(S)
4/10: Detroit, MI – The Sanctuary (C)
4/11: Chicago, IL – Reggie's (C)(SV)
4/12: Columbus, OH – Ace of Cups (C)
(C) = w/ Cloak
(D) = w/ Dysrhythmia
(S) = w/ Satan
(SV) = w/ Spectral Voice
Horrendous' outstanding 2015 album Anareta is featured on our list of the Top 150 Albums of the 2010s.