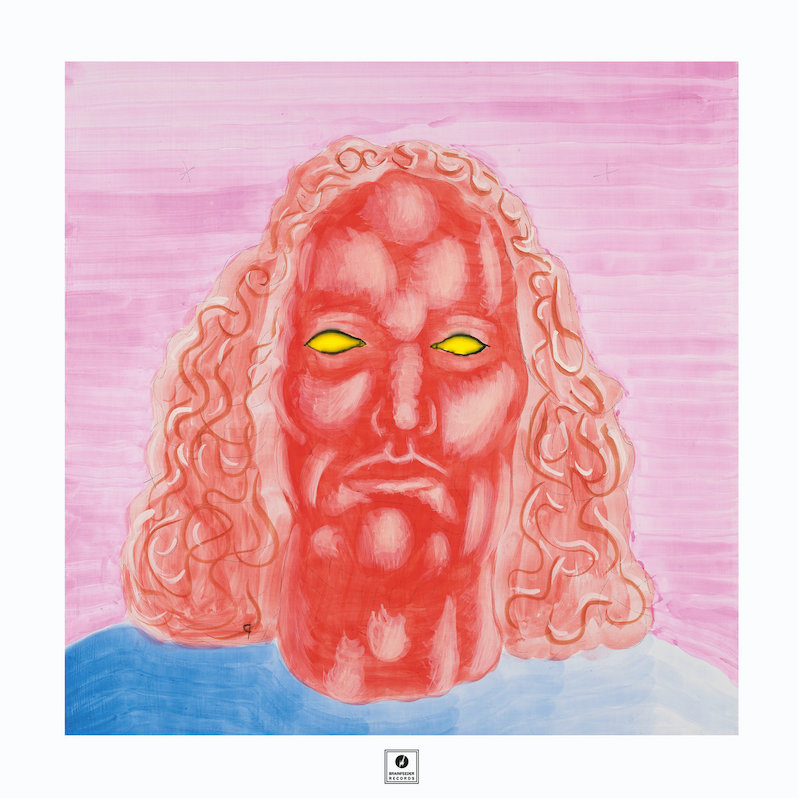 Mitchel Van Dinther, a.k.a. Dutch producer Jameszoo, attempts to remove some of the human aspects from the musical project on his new album Blind—to let "the music grow self aware." From the start, this album is on a trip. After about 25 seconds of static-y silence, then the sound of birds leading to more static, then choppy guitar and synths. Already, we see that Jameszoo is not interested in orthodox composition. He makes it weird and fun. The second track, "Bugatti (étude)" keeps the strange coming, but the beat is nice and the trumpet warbles but is pleasant, almost melodic. But there is disruption, nothing is constant, consistent in this soundscape. The piano is fierce and staccato, playing rapidly in short spasms and dizzying runs. It may be messy, but it is engaging and unique. By pushing the boundaries, music encompasses and creates new listening experiences where, at first, there was thought to be simply untamed noise.
Throughout the album, techno, computer, robotic sounds (as in the track "Imps") break up compositions, but also make up the piece. They are both disrupters and music-makers. Like a child banging on pots and pans: at first, it is disorienting, but then there is clarity, and the disorder comes into itself, matures almost, turning into an audible intrigue.
As with other contemporary artists like Robin Hatch or Benoit Pioulard who are playing with ideas of what constitutes as music, Jameszoo never hesitates as he forages for musical materials and inspiration. Although his previous album, Fool, was a bit funkier and '70s-inspired, he retains the experimental energy here. While making the album, Jameszoo said he wanted "a project that forces active objective listening," instead of it being about the individual artists. This is slightly funny because he has a host of fellow musicians on this release (Kit Downes, Peter Evans, Evan Parker, etc.). But the album doesn't feel stop-and-go, where every instrument has a dedicated solo. Rather, it feels more fluid and free. Tracks like "Big Game" with their wild brass move at their own pace.
Though I don't entirely agree with his other assessment that "in music and other arts there is a heavy emphasis on the artist," (unless talking about mainstream genres like rap or pop or rock), it's still an interesting point to make. A lot of jazz (because it's instrumental) isn't about the artist, and music can seems artist-obsessed because often songs are written from a personal perspective and detail their struggles. But even when these songs are about the artist's life, good music finds a way to make these experiences universal, allowing the music to connect with others.
Jameszoo is a sound explorer, and Blind moves further away from his previous work in enjoyable ways. Bypassing his old notions of music and sound, he creates a collage of noises that attempts to take the artist out of the picture. By simply having interesting snatches of sound and layering them or cutting into them or even having a motorized piano play stuff that the human hand can't, he halfway realizes the project's mission, these inventive techniques making the album unique. And although some of the tracks might stray from accessibility, the overall experience is one worth having.
---
Label: Brainfeeder
Year: 2022
---
Similar Albums: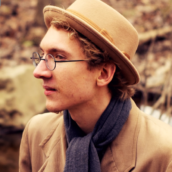 Konstantin Rega
Born in Krasnoyarsk, Russia, Konstantin Nicholas Rega currently attends East Anglia's famous MA in Creative Writing with the Ink, Sweat and Tears Scholarship. He is a professional musician, the former host/producer of Jazz Jams on CSRfm 97.4, and twice a Dan Veach Prize for Younger Poets finalist. He is the Fiction Editor for Crack the Spine and a contributor to The Black Lion Journal. He also blogs.