Jazzanova and 180 Proof Records launch Kickstarter to reimagine Strata Records catalog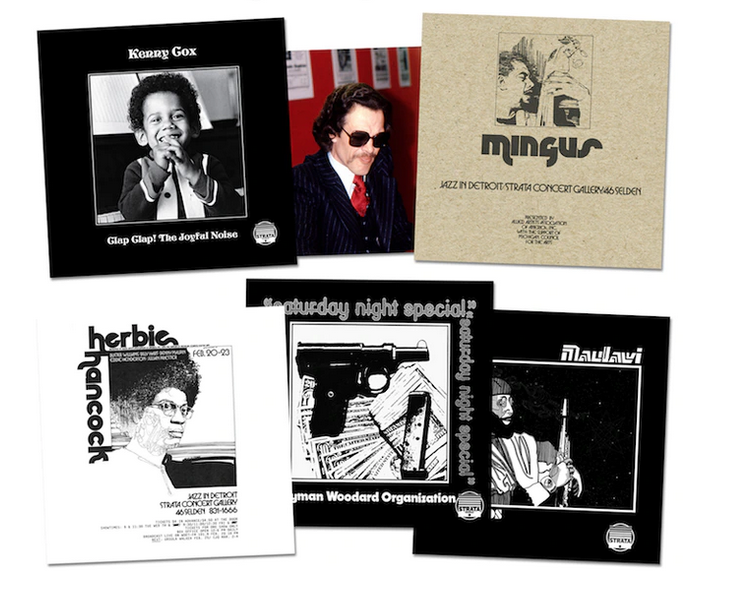 DJ Amir Abdullah and 180 Proof Records along with Jazzanova have launched a Kickstarter campaign to reimagine the Strata Records catalog for a contemporary format. The short-lived Strata Records was founded in Detroit in the '70s and released fewer than 10 albums, including titles by Kenny Cox, Lyman Woodard Organization and The Contemporary Jazz Quintet. Jazzanova intends to "recontextualize eleven tracks from the Strata catalog using the live band of 10 musicians and producers during twenty-plus days, beginning January 5th in Berlin."
As of right now, the label and DJ collective have reached their funding goal, but the campaign lasts until January 3, and merch benefits are still available, including limited edition 10-inch singles, digital albums, limited edition 2xLP black vinyl, green vinyl, t-shirts, Strata All-Stars prints and more.
"We have some money already raised, but we're looking for €6,000 to cover the cost of studio and equipment rental, plus post-production and hopefully even a short 'making of" documentary," DJ Amir says in a statement about the campaign.
See more about the crowdfunding campaign here.
Read our 2018 interview with DJ Amir Abdullah about the release of Charles Mingus' lost live recording Jazz In Detroit on 180 Proof Records.