Kerrie's "Before Calm" is hard-as-nails techno that's extra funky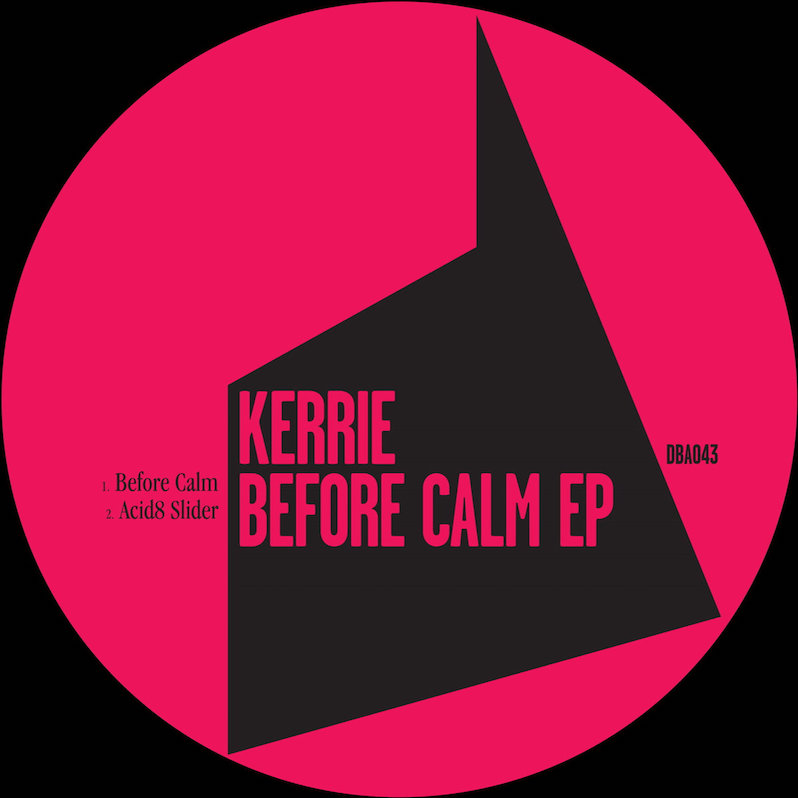 Kerrie Anderson, the Irish-born/raised DJ and electronic music producer, doesnʻt make that weak shit. I had no idea who she was or the style of techno she claims when I hit the play button for her current single "Before Calm." As if on cue, I proceeded to execute a 10 a.m. spit take with my Earl Grey Tea. (A dude is trying to cut down caffeine intake these days.) Kerrieʻs debut EP for the Bristol-based Donʻt Be Afraid records—a committed outpost for underground techno, house, and left-field savagery—does not waste one second on tedious grand entrances.
"Before Calm" starts LOUD. Drums roll hard like downhill boulders destroying trees. The terrain is bumpy: think of Chewbacca maneuvering an asteroid field without Han Solo. Wisps flying all around, a menacing bass line filling the room with heaviness. And just as you think, this darkness vibe is just for show, Kerrie tosses out a savvy, big ass wave of analog acid, which snakes backs the composition, making "Before Calm," some of the funkiest dark techno biz to come along in a minute. And thatʻs when it all starts to make sense. Anderson moved to Manchester in 2010, working at Eastern Bloc Records, playing alongside Ben Klock, Juan Atkins and others of that ilk. When you read up on her DJ style and hear "bolshy, unforgiving, alien acid and hypnotic techno," oh man, you believe it. But itʻs the editing of sound deserves applause.
Anybody can play and make hard as nails techno. Making hard as nails techno funky, interesting and most importantly, attractive to a dance floor, thatʻs Kerrie Andersonʻs skill.
From Before Calm EP, out November 1 via Don't Be Afraid
John-Paul Shiver
John-Paul Shiver has been contributing to Treble since 2018. His work as an experienced music journalist and pop culture commentator has appeared in The Wire, 48 Hills, Resident Advisor, SF Weekly, Bandcamp Daily, PulpLab, AFROPUNK and Drowned In Sound.