Knife Knights : 1 Time Mirage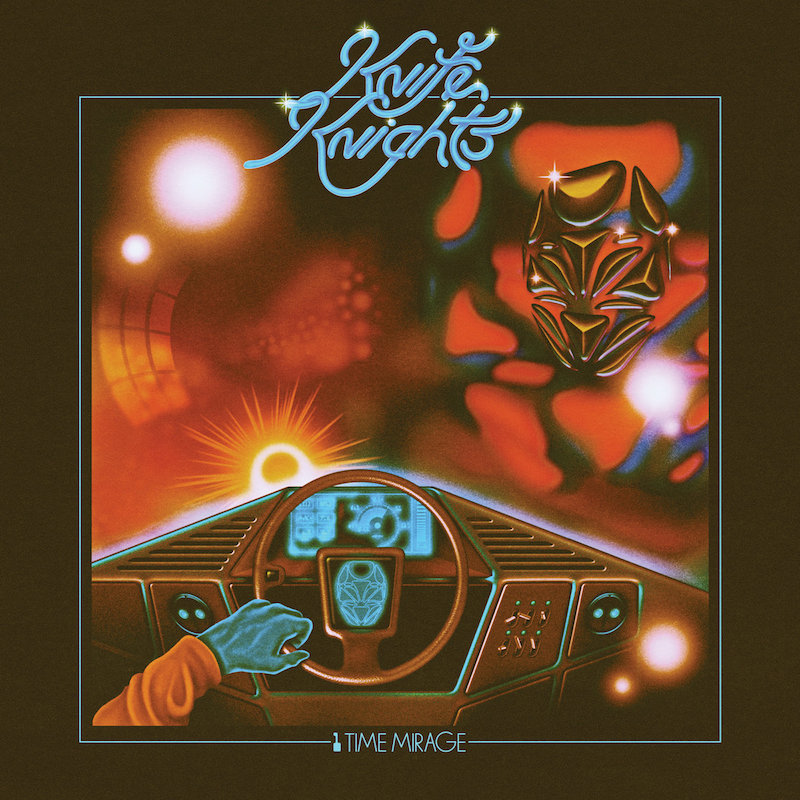 Music critics rarely want for words to type in response to an album, but sometimes they don't come easy. I've found that it's really good or really bad releases that best make my text flow, which makes my introduction to Knife Knights so profoundly difficult. This duo finds Ishmael Butler stepping away from his Shabazz Palaces frontman persona "Palaceer Lazaro" to work out new ideas alongside musician friend and Shabazz studio hand Erik Blood. 1 Time Mirage is their debut, and if there are indeed seven volumes of this work planned (as suggested by their album art) then I might need to disconnect my keyboard, because I don't know how long I could string together sentences to express my displeasure with this project.
Look, I'm not the biggest Shabazz Palaces fan, yet I can appreciate their effort and see where Butler/Lazaro and his partner Tendai Maraire try to go with that crew's music. I can tell that Butler wants to drag rap kicking and screaming towards his neo-psychedelic vision of it. Knife Knights, on the other hand, finds him trying to scratch an itch caused by R&B, pop, rock, even spiritual jazz. That creates two serious problems on 1 Time Mirage. First, the album still wears so many of the sonic trappings of Shabazz releases that the results are largely impenetrable. "My Dreams Never Sleep" is dubbed out and full of reverb to the point of exhaustion, while "Drag Race Legend" tries and fails to move Funkadelic's Maggot Brain into the 21st century. The album aims to break stylistic walls much in the same way that Kanye West has done, but there's a relentless lo-fi sensibility that translates into a production buzz making songs like "Can't Draw the Line" and "Come On Let's Go" unsellable as pop.
Second, where Butler and friends once delivered words that came off like third-eye wisdom, in this new context—more singing than rap, really—they feel strangely simplistic, even sloppy. There are very few star vocal turns from anyone on 1 Time Mirage: the secret-lover chant "Low Key" is the closest thing here to a bona fide single, and Marquetta Miller and Stas Thee Boss (from THEESatisfaction) shine in a duet on the back end of "Give You Game." Beyond that, though, we plod along with songs like "Seven Wheel Motion" and "Light Up Ahead (Time Mirage)," making it hard to fathom we're in the presence of the same guy behind Digable Planets and the plush poetry of "Swerve…." Frankly, you could shrink this album down to fit in the space of Usher's "Yeah," and Butler would play Lil' Jon.
Based on 1 Time Mirage, I can't imagine the sheer force it might require to make Knife Knights feel like its own thing. I'd rather hear Butler continue to fold Blood into Shabazz Palaces proper, and nurse material like this beyond its current unrefined, overindulgent state.
Similar Albums: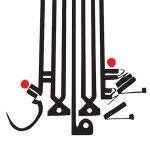 Shabazz Palaces – Lese Majesty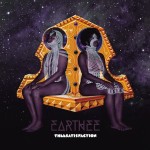 THEESatisfaction – EarthEE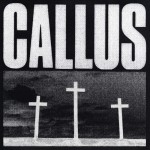 Gonjasufi – Callus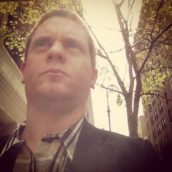 Adam Blyweiss
Adam Blyweiss is associate editor of Treble. A graphic designer and design teacher by trade, Adam has written about music since his 1990s college days and been published at MXDWN and e|i magazine. Based in Philadelphia, Adam has also DJ'd for terrestrial and streaming radio from WXPN and WKDU.