Celebrate the Catalog : Kraftwerk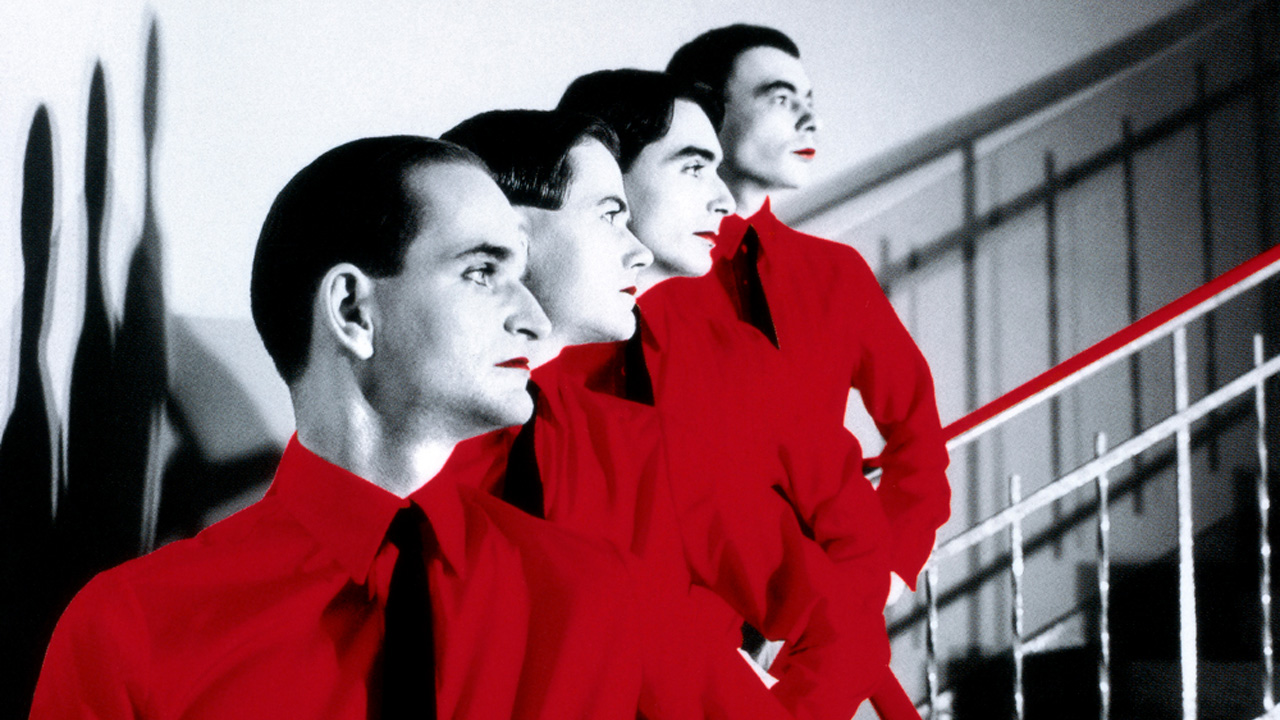 "Musique Non-Stop"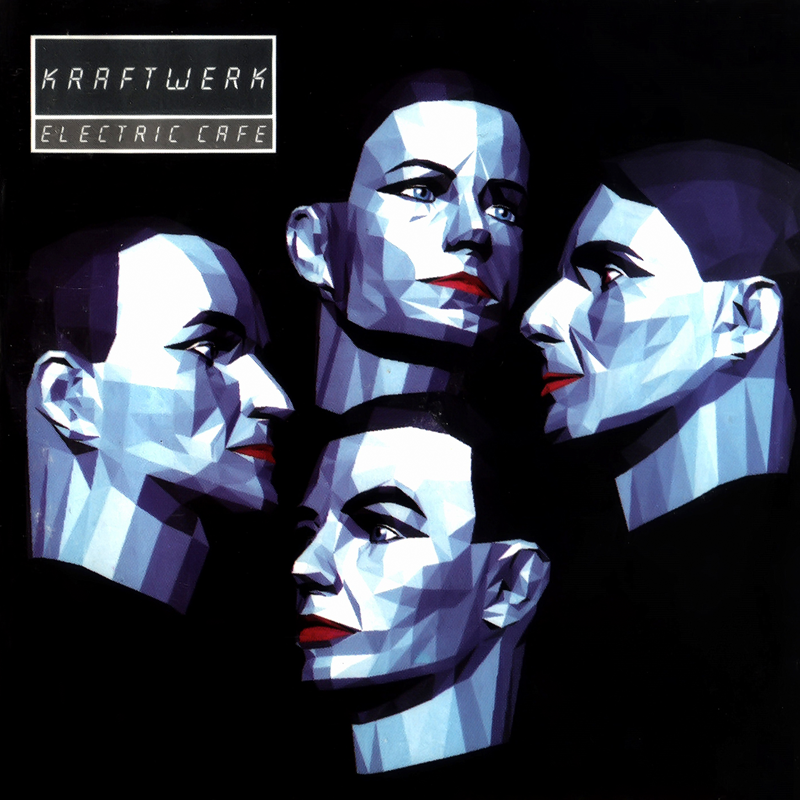 Electric Café
(Kling Klang/EMI/Warner Bros., 1986)
Kraftwerk released their first eight albums in the span of 11 years, a dizzying pace for any artist whether aided by technology or not. That it took five years for the next one to appear wasn't the result of a hiatus or fatigue. There was Ralf Hütter's cycling accident (more on that later), and a consuming desire for perfection with recording, production and performance that would eventually chew up and spit out Flür. After all, if you have computers creating your art, should it not be exacting? Well, exacting and entertaining aren't synonyms. Side one of Electric Café is a playful three-song sequence of squelchy groove, processed voices, and interchangeable parts ("Boing Boom Tschak," "Techno Pop," "Musique Non-Stop"). But side two finds the group making lightweight and sterile relationship pop, their reedy voices and twinkling keyboards both inconsequential and hard to believe. This is an album of many missed opportunities.
Rating: 7.0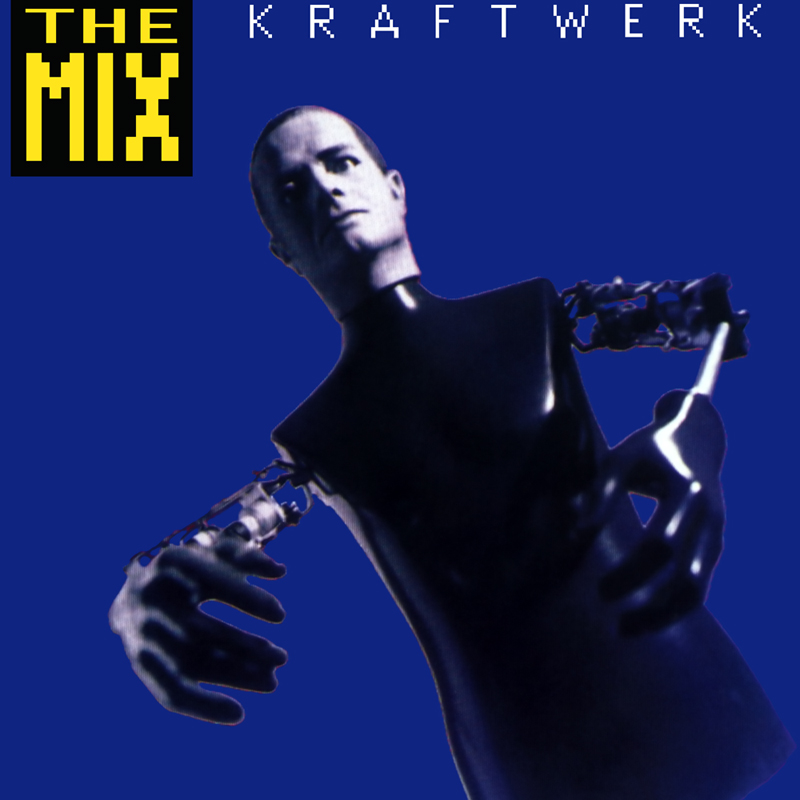 The Mix
(Kling Klang/EMI/Elektra, 1991)
Somewhere between a greatest-hits album, a remix collection, and a set of re-recordings, Kraftwerk wanted to stay both technologically and socially relevant. These updates, reaching all the way back to "Autobahn," included some of the same flat beats and clean synth runs heard in the nascent acid scene and the day's earliest releases by the likes of Aphex Twin and Orbital. Tracks like "The Robots," "Music Non-Stop" and "Radioactivity" benefit from amped-up BPMs, new voices and trick samples from other songs. Yet too many of these revisions feel forced and—oddly enough for synthesized music—fake. "Computer Love" is full of unnecessary sounds, while "Trans Europe Express" is shunted into a three-song medley with "Abzug" and "Metal on Metal." The last recordings made before Karl Bartos departed, these digital copies of analog originals lose not just some heft but some heart as well.
Rating: 7.5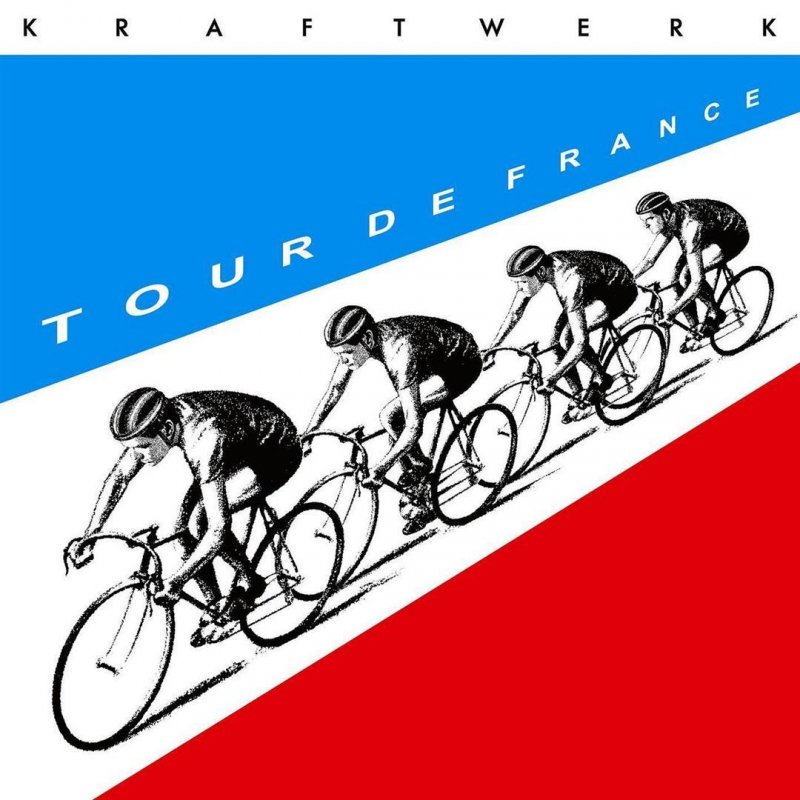 Tour de France Soundtracks
(Kling Klang/EMI/Astralwerks, 2003)
In 1983, Hütter led his bandmates down an obsessive path with the sport/exercise of cycling, and Kraftwerk released a single based on its best-known road race. If Hütter had had his way, the next album would have been entirely about cycling. Instead, that LP eventually became Electric Café and "Tour de France" was left as a standalone 12". As the race's 100th anniversary approached, the group got Kling Klang Studios out of mothballs for their first work in a dozen years. They re-recorded that track and created a whole new set of music connected to the trappings of two-wheeled fitness and competition, including an airy four-song suite referencing the Tour's legs or etapés, the funky "Vitamin" and "Elektro Kardiogramm," and dancefloor fodder in "Aero Dynamik" and "La Forme." Full of samples of heavy breathing and spinning gears, the old vets' sounds fit in nicely among the rise of young indie-dance acts of the moment. It gives Kraftwerk proper relevance—and deference—they had missed during the big-beat 1990s.
Rating: 9.0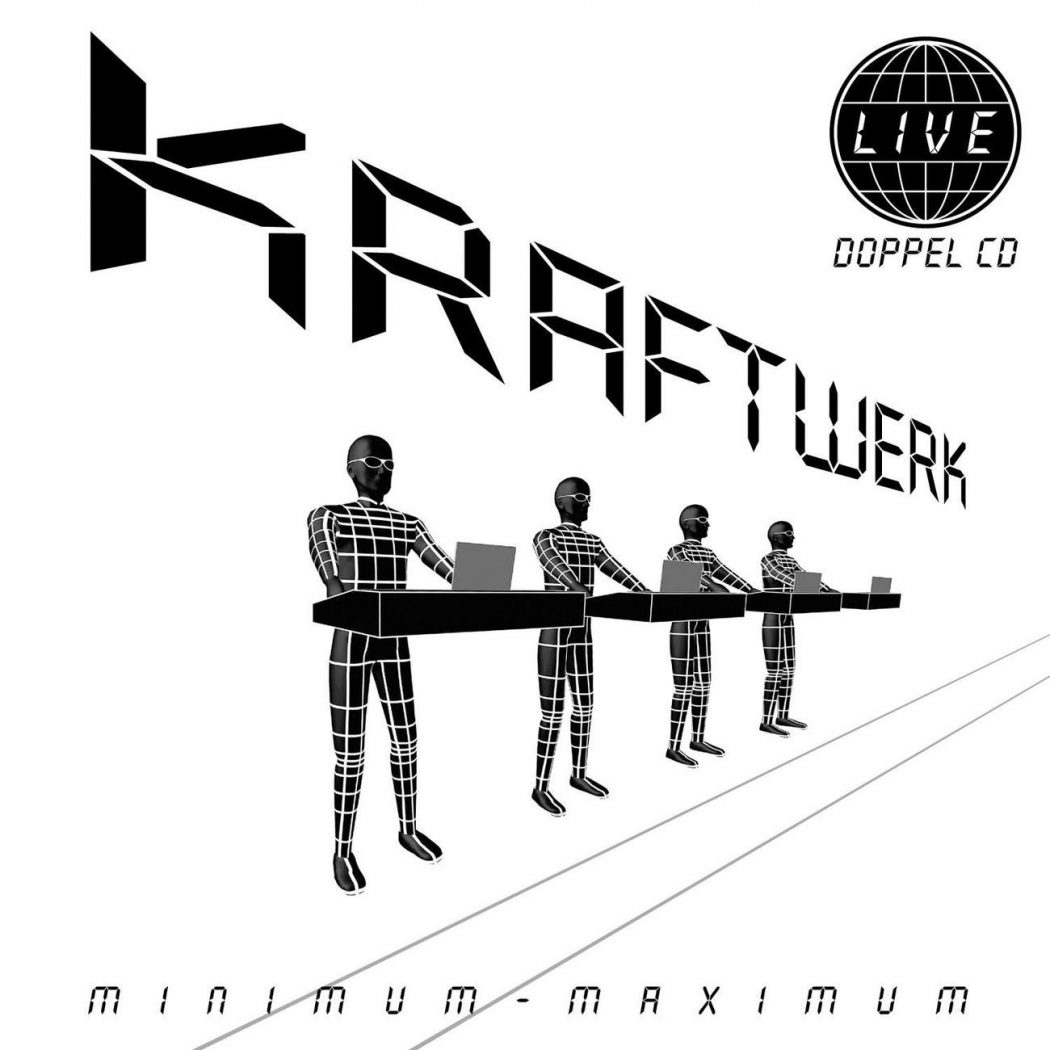 Minimum-Maximum
(Kling Klang/EMI/Astralwerks, 2005)
Embarking on a world tour with fascinating visuals and stage direction documented in a companion DVD, here Kraftwerk makes the greatest hits/remix album they somehow could not make 14 years prior. The two-disc setlist included some of the best mixes found on the otherwise maligned The Mix, blobby non-album single "Planet of Visions," a hefty chunk of Tour de France Soundtracks, all of their people-moving epics ("Autobahn," "Trans Europe Express," the original "Tour de France"), and a lengthy reconfigured section of Computer World. The songs reproduced from The Mix seem to lack that compilation's overproduced sheen, and it's exciting to hear the rest of these updated against the sonic background of adoring crowds we kinda wish we were part of.
Rating: 9.5
---
Support our Site—Subscribe to Our Patreon: Become one of our monthly patrons and help support an independent media resource while gaining access to exclusive content, shirts, playlists, mixtapes and more.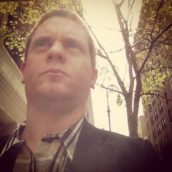 Adam Blyweiss
Adam Blyweiss is associate editor of Treble. A graphic designer and design teacher by trade, Adam has written about music since his 1990s college days and been published at MXDWN and e|i magazine. Based in Philadelphia, Adam has also DJ'd for terrestrial and streaming radio from WXPN and WKDU.