Dr. Octagon share new track, "Area 54"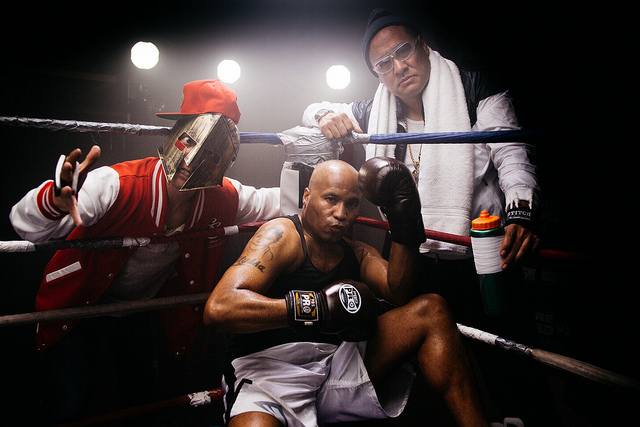 On April 6, Dr. Octagon is releasing Moosebumps: an exploration into modern day horripilation, via Bulk/Caroline. The album is their first record in two decades to feature the original lineup of Kool Keith, Dan the Automator and DJ Qbert. Today, the abstract hip-hop trio have shared a new track from the album, titled "Area 54." It has the classic sound of Dr. Octagon's weird, sci-fi rap and spooky boom-bap. Listen to the new track below and take a look at the hip-hop trio's upcoming tour dates (which are mostly at SXSW).
Dr. Octagon tour dates:
3/11 – Austin, TX – SXSW – Empire
3/14 – Austin, TX – SXSW – FLOODfest
3/15 – Austin, TX – SXSW – Brooklyn Bowl Family Reunion
4/5 – Brooklyn, NY – The Brooklyn Bowl
Dr. Octagon's Dr. Octagonecologyst is on our list of 10 Essential Concept Albums of the '90s.