Listen to the first new Parliament album in 38 years, Medicaid Fraud Dogg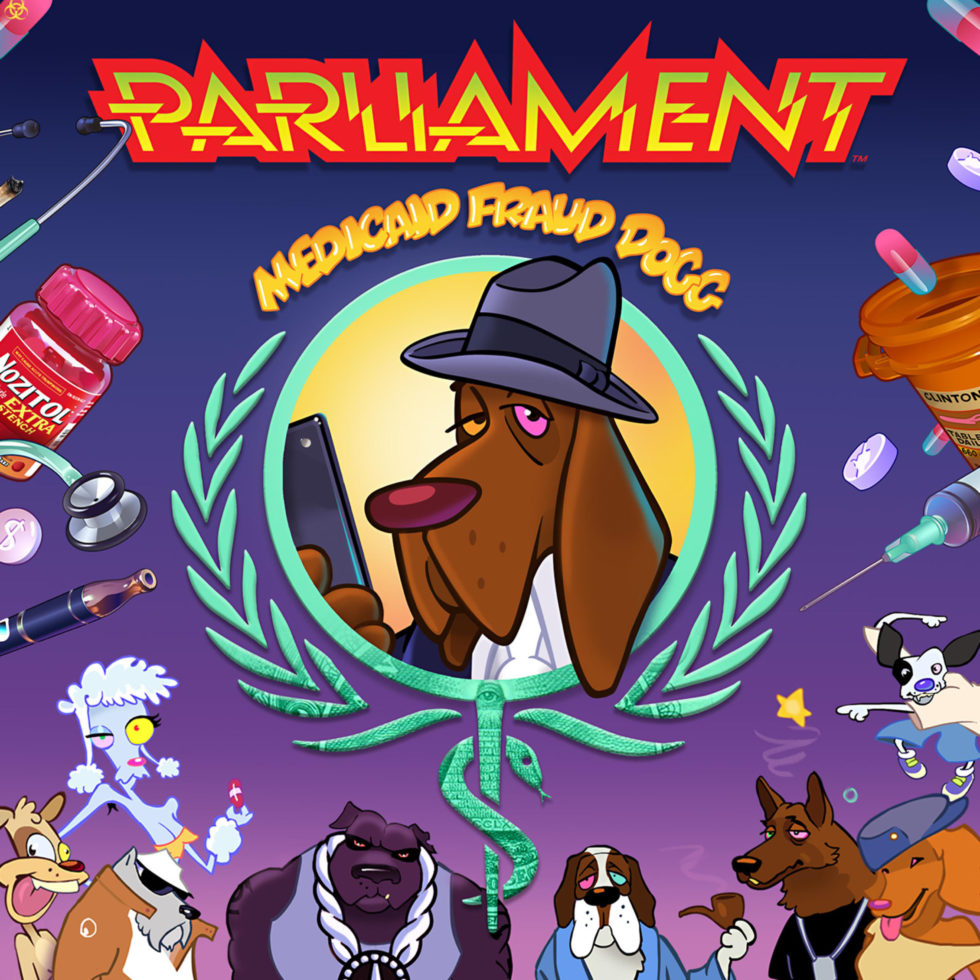 Parliament have released their first new album in 38 years. George Clinton has been touring with Parliament/Funkadelic pretty much nonstop over the past four decades despite not releasing new music, but yesterday Clinton and company shared Medicaid Fraud Dogg on major digital and streaming services. The album features P-Funk horn players Fred Wesley, Pee Wee Ellis, Greg Thomas, and Benny Cowan, as revealed in a recent Reddit AMA. It features 23 tracks, including "I'm Gon' Make U Sick O'Me," which features Scarface. It also features a song called "69" that has a running time of 4:20. So there's that. Listen to the Parliament Medicaid Fraud Dogg stream below.
Clinton told Billboard this year that he plans to retire from touring in 2019. Two years ago, Clinton announced he was releasing a new album via Brainfeeder, though that hasn't surfaced yet. Parliament's last album was 1980's Trombipulation.
Treble recently named Funkadelic's Maggot Brain the Best Psychedelic Album of all time.