Marissa Nadler and Stephen Brodsky announce new collaborative album, Droneflower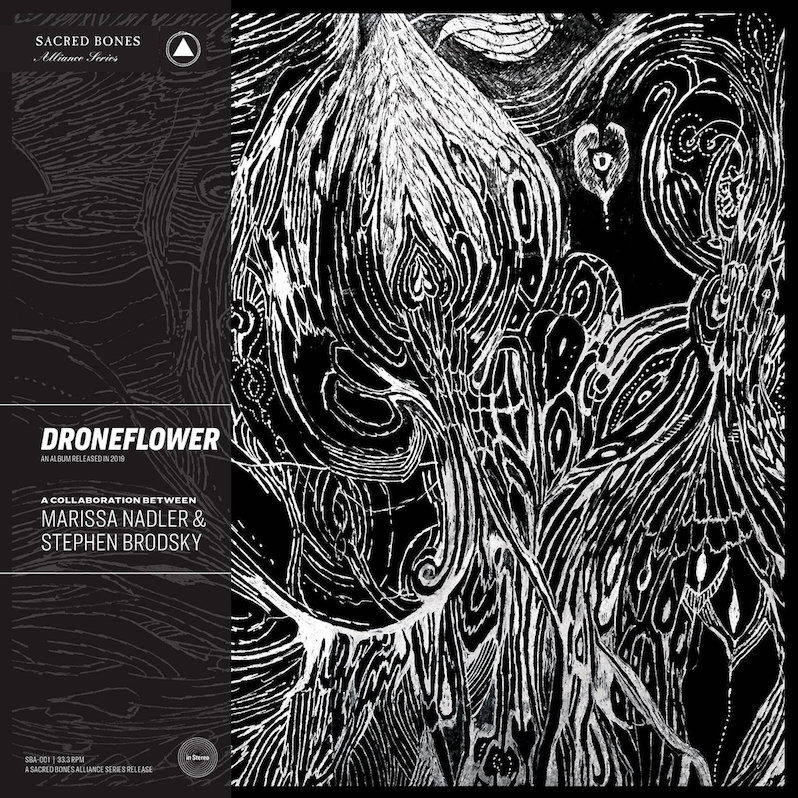 Singer/songwriter Marissa Nadler and metal artist Stephen Brodsky (Cave In, Mutoid Man) have announced a new collaborative album. It's titled Droneflower, and it's being released on April 26 via Sacred Bones. The two musicians met while Nadler was touring behind her 2014 album July, and quickly developed a friendship that developed into a collaborative musical relationship. One of the first ideas they discussed was making a horror movie soundtrack together, and while that's not what Droneflower is, it does find both of them stretching outside of their usual sonic palette. The album features two covers, including Guns 'n' Roses' "Estranged" and Morphine's "In Spite of Me," and the first track they've released is called "For the Sun." Check it out below.
Marissa Nadler's last album was last year's For My Crimes.
Marissa Nadler and Stephen Brodsky Droneflower tracklist:
1. Space Ghost I
2. For the Sun
3. Watch the Time
4. Space Ghost II
5. Dead West
6. Estranged
7. Shades Apart
8. Buried in Love
9. Morbid Mist
10. In Spite of Me
Marissa Nadler's "Blue Vapor" is on our list of the Top 100 Songs of 2018.