Martin Gore : The Third Chimpanzee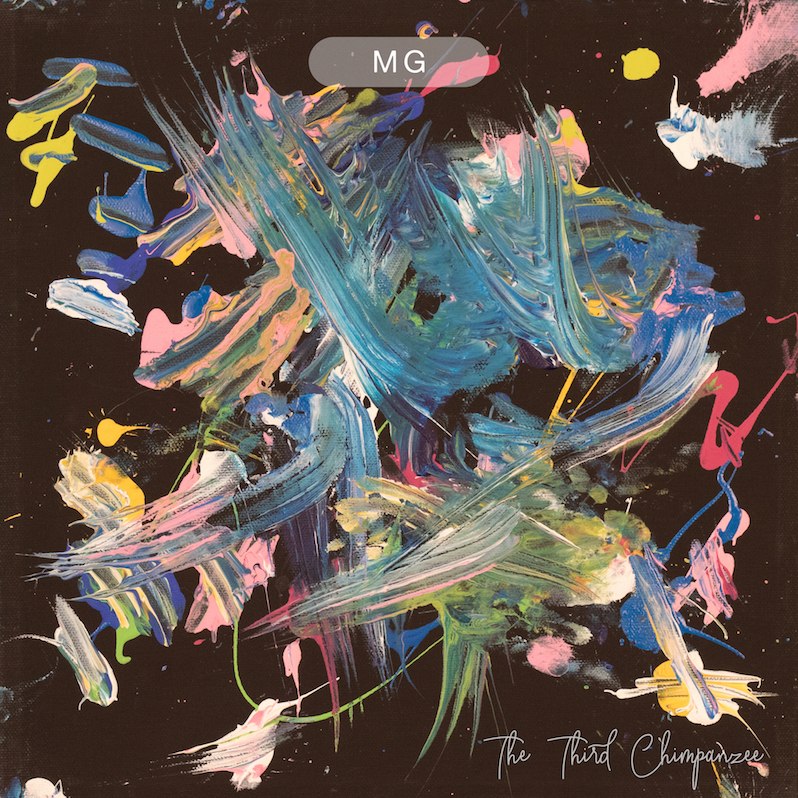 On his website, Martin Gore plainly discusses the genesis of his new project, The Third Chimpanzee. "I resynthesized some vocals that almost sounded human, but not quite. That's why I decided to name the track after a monkey. I thought that would be a good theme to carry on with the rest of the tracks." Simple as that! For an artist like Gore, founder and longtime member of Depeche Mode, conceptualizing an entire EP around a singular sound isn't unheard of, or even strange, but rather to be expected. What's curious however is how he manages to maintain his unique presence as an artist with such a constrained canvas.
"Howler" opens with a surprising depth of bass. A rich synth soon accompanies it, warbling and eventually escalating into a disturbingly organic sound—no doubt the same sound that Gore found so captivating. The track staggers and slumps, but only becomes richer in its expanse as it proceeds towards a rich harmony that sounds remarkably close to the sonic atmosphere Gore's helped to craft in his time with Depeche Mode. Melancholy, yet remaining firm in its ambitions of allowing the listener to parse out something intangible from it. It's a strong start.
This isn't an IDM pivot—the distinctively filthy, industrial new wave affectations of Gore's best known works are still on display here, especially with "Mandrill" which eschews so much of the space of the prior track to focus on filling every measure with a new sound, a new groove. There's a precariousness in doing so that stands at odds with Gore's delicate compositions, but wisely Gore subverts this by providing small channels and breaks from the muscular assault of sounds to make room for a smaller palette.
True to this EP's origin, if perhaps a bit of a reach, Gore seems to have engineered each track around a primate's aesthetic or behavior. "Capuchin," although working off many of the same cues as "Howler," feels far more playful, however its loss in intensity feels somewhat unnecessary. Regardless, the richness works with an effortless march of odd phasers and soundboard manipulations, deriving an odd cacophony that mounts a swelling wall of reverb.
"Ververt," while a bit longer, maintains a forward progression with an excellent deployment of odd rhythms. It's a wonderful palate cleanser after "Capuchin"'s antics to come back to something that feels like a stretched out, acid drenched Orb b-side, and that's high praise. Its main harmony is just a little higher than it should be, peaking above the "treeline" of distorted synths and foggy phasers, and that sort of aesthetic interpretation shows the capacity for Gore's brilliance to come to life within such a shortened time frame.
The EP ends with an elegiac and ethereal stinger, a short, captivating track called "Howler's End" with cosmic synths spread over a vastness that is laden with echoes of itself. It's a shame that it doesn't quite do more here than it does, but what is here is absolutely harmonious.
Gore's effective usage and deployment of thematically layered and focused electronic compositions on The Third Chimpanzee shows the promise of something so much more. This all too brief EP is a masterful effort that owes as much to Autechre as it does Depeche Mode. It's a work that feels alive, a rich tapestry of sonic sinew and bone.
---
Label: Mute
Year: 2021
---
Similar Albums: