Mats Eilertsen Trio : And Then Comes the Night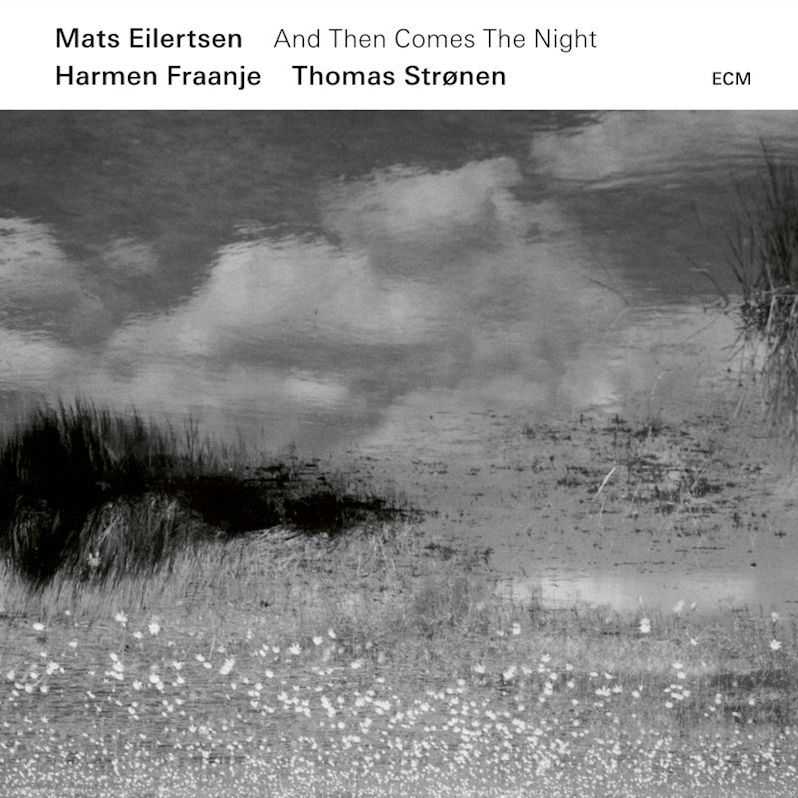 The trio of Norwegian bassist Mats Eilertsen, drummer Thomas Strønen and Dutch pianist Harmen Fraanje is wonderfully and deeply in tune with one another's select talents and instruments. Eilertsen has collaborated with many different artists in (mainly) Norway, but also France, the Netherlands, and Britain. He is a proponent of more experimental, minimalist styles. Strønen also hails from Norway and has worked prolifically with other groups, putting out over 60 albums. Meanwhile, pianist Harmen Fraanje is a relatively newer artist; his first release was only in 2004.
Together, these collaborators have produced And Then Comes the Night, an exploration into compositional improvisation. The first track has hints of a theme and melody. Something akin to a very improvised version of "My Favorite Things," it floats on the air; then, the drums and double bass kick in, soft and gently, rustling their way amongst the piano chords and runs. Here the collaboration takes off and seamlessly runs along.
Like his previous album Meander (2017, with guitarist Jo David Meyer Lysne), there is a quality of meandering, of following an unwritten score of music. There is a naturalness, yet also a hazy construction to it as well. The third track, "Albatross" has this effect. Again, the piano leads the trio and the double bass and drums simmer behind it, sometimes growling impatiently and sometimes barely there to disrupt the peeling steps of the piano keys. Everything is free. Everything, though, has its place.
Unlike the very avant-garde "music" of John Cage, Mats Eilertsen does not try to change what music can be. He allows a melodic line to go off, yet it is contained in traditional composition, keeping to a certain key (C Major, E-flat minor, what have you). And Then Comes the Night is experimental only in its disregard of matching a title to a specific feeling. Take for example "After the Rain": this piece may be construed as painting a scene of post-precipitation, but so can the next track, or the one before. Titles, here, are superfluous. And this allows Music a freedom that many other musicians deny it. I do think, though, that he should have just left the titles as numbers (like "22" which is the first and last recording).
Pat Metheny also does this—this letting music have its way. However, Metheny's sort of jazz-fusion retains a symbolic relationship with his titles (as in, the titles have a more fixed meaning to their specifically appointed song). Eilertsen, Strønen, and Fraanje resist this. Each track on their album could easily be an offshoot of the one before. The fluidity and continuation of their compositions denies traditional beginnings and ends. If you listen to jazz pianist Keith Jarrett's Solo Concerts, here too is a continuance of playing. And Then Comes the Night, though, is not one long improvisation; it is an album split into ten tracks. This fact weakens their attempts to showcase a variant in the genre, causing the album to occasionally become repetitive and boring. And still…and still, what they have done works in its own way.
The Eilertsen Trio has given us a set of pieces set on intermingling. They resist their orthodox labels and assume a freedom in the unexpected and improvised. Each instrument (drum, double bass, piano) links together and weaves an airy construction out of a simple line or two. Each player is so conscious of the others that it seems organic, not something written down beforehand. And Then Comes the Night explores the tonal colors of minimalist composition and the meditative qualities of repetition, of blended sounds. This may not be for every jazz lover, but it is worth a listen on a quiet rainy evening.
Similar albums: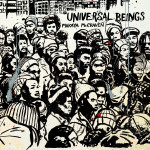 Makaya McCraven – Universal Beings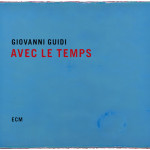 Giovanni Guidi – Avec Le Temps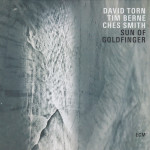 David Torn, Tim Berne and Ches Smith – Sun of Goldfinger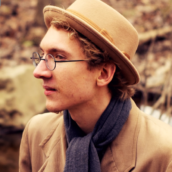 Konstantin Rega
Born in Krasnoyarsk, Russia, Konstantin Nicholas Rega currently attends East Anglia's famous MA in Creative Writing with the Ink, Sweat and Tears Scholarship. He is a professional musician, the former host/producer of Jazz Jams on CSRfm 97.4, and twice a Dan Veach Prize for Younger Poets finalist. He is the Fiction Editor for Crack the Spine and a contributor to The Black Lion Journal. He also blogs.