Michael Kiwanuka's "You Ain't the Problem" defies expectations and confronts disbelievers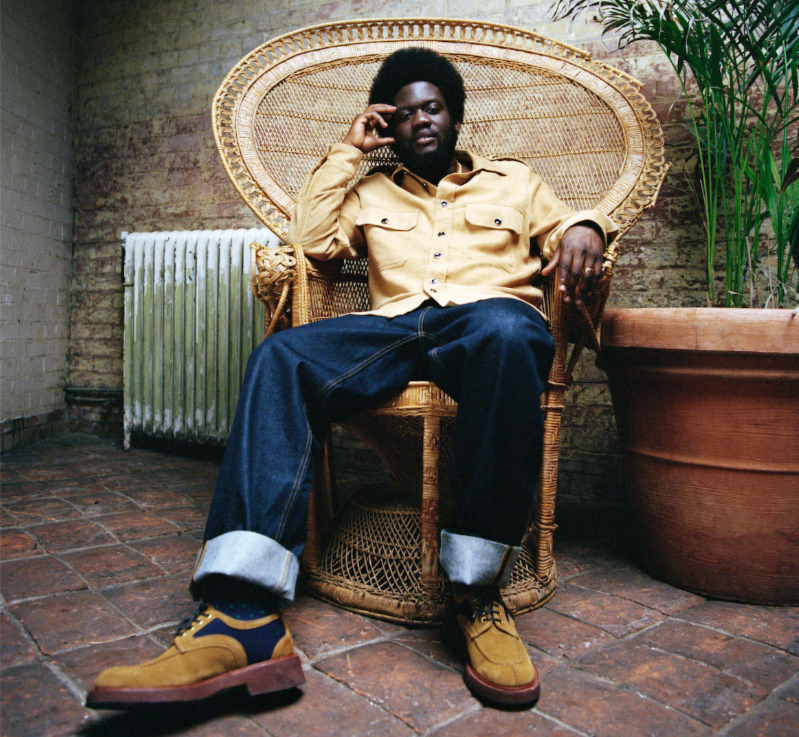 Moving in the opposite direction of his now-famous opening song, "Cold Little Heart," which precedes HBO's white-wine teleplay Big Little Lies, Michael Kiwanuka has announced his new album KIWANUKA by releasing the fuzz box soul rocker, "You Ain't The Problem". Produced by Danger Mouse and Inflo, it finds Kiwanuka looking to channel the late greats (a nod to Gil Scott-Heron here, Bobby Womack flecked there, and the ever-present Otis Redding vocally) for a richly rewarding record that sits typically at odds with the notion and expectations of a successful British singer-songwriter in 2019, and moves even further away from the folk-imbued vintage soul of his début album, Home Again, released back in 2012.
"You Ain't The Problem," a Curtis-Mayfield-meets-Ritchie-Havens fuzzy soul rocker, evokes psychedelic haze, produces matter-of-fact delivery, with Michael's typically assured, bold, and strident vocals. Brimming with subdued yet rapid fire confidence it conceals the yips. How do you contain the pressure you put on yourself, let alone the expectations to everybody else? What are the expectations of a Michael Kiwanuka record? Does any of it matter? With the amped-up CinemaScope production of "You Ain't The Problem," Kiwanuka deftly puts disbeliever in a sunken place.
From KIWANUKA, out October 25 via Interscope.
John-Paul Shiver
John-Paul Shiver has been contributing to Treble since 2018. His work as an experienced music journalist and pop culture commentator has appeared in The Wire, 48 Hills, Resident Advisor, SF Weekly, Bandcamp Daily, PulpLab, AFROPUNK and Drowned In Sound.