Mild High Club : Going Going Gone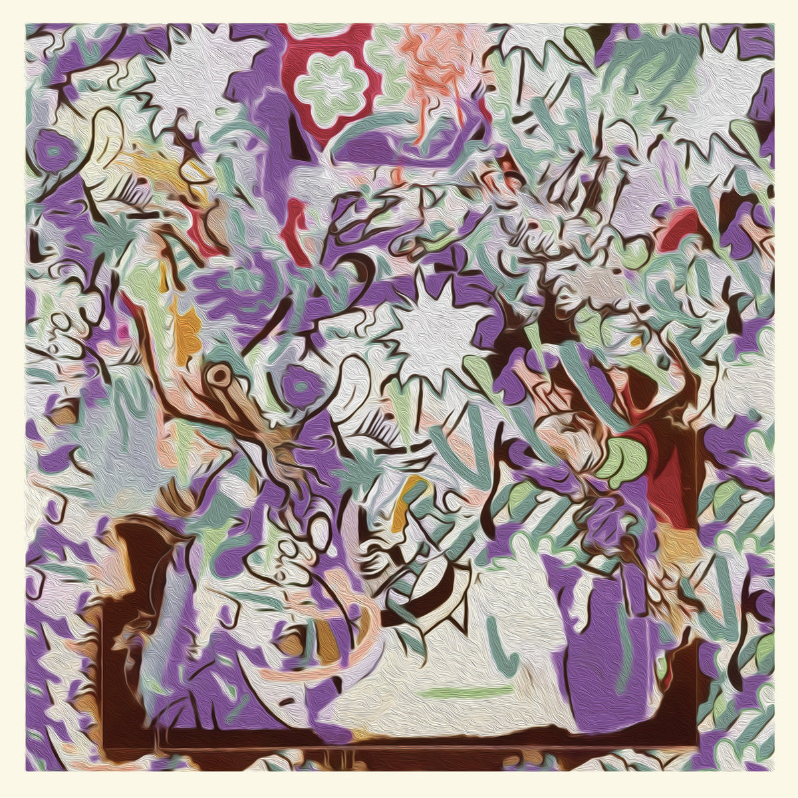 Mild High Club's latest LP features two instrumental tracks, titled "Kluges I" and "Kluges II." Kludge (kluges plural) is a term for a quick and dirty workaround, and these labels set the LP up to tackle the state of the world as it really is, rather than view it through rose colored glasses. Going Going Gone carries the same quirky, cabana-lounge approach to pop and R&B that Mild High Club's previous works had, but this time around, there's an undeniable look at the uncertainty we wake up to everyday.
On Going Going Gone, Mild High Club's Alex Brettin doesn't shy away from calling out the world for its indiscretions, name dropping transgressions as they pop into his mind. It's a satisfying listen, hearing him expel all of the thoughts from not just his own mind but for all intents and purposes ours as well, all the while conjuring up bright, twinkling keyboard and synth lines to accompany his thread of criticisms. On the album's standout, "Me Myself and Dollar Hell," Brettin marries his strengths—witty lyrics with a punch mix of jazzy instrumentals and slick synths. Brettin sings, "With everything we know, what did we suppose / Was gonna happen to us? Got the plastic blues," highlighting the climate crisis, specifically, and earlier in the track asking America, "Ain't it hilarious? Shy of a half a billion guns."
Going Going Gone was mixed under lockdown by Eric Lau in Xiamen, China—just another reminder of how Brettin, like all of us, has adapted under high pressured and unpredictable climates. The world may be drowning in violence, environmental doom and existential dread, but Brettin does offer some respite and hope on tracks like "Taste Tomorrow," exploring the possibility of a better future, without denying that there is work to be done before reaching a state of bliss. Sprinkled with stellar piano solos and echoing vocals, it's the album's light at the end of the tunnel. 
If we want to see a better future, one to be excited for, there's work to be done. For Mild High Club, putting those concerns and potential hopes into these songs is just one contribution. It's an album of reminders—of what good can be created, and just as quickly destroyed. Going Going Gone combines Brettin's knack for swirling, whimsical instrumentals with his grounding in reality. It's a wake up call for those who need it, and a reminder that you're not alone.
---
Label: Stones Throw
Year: 2021
---
Similar Albums: