Music Band's new video for "Unknown Pleasure" is a mangled sing-along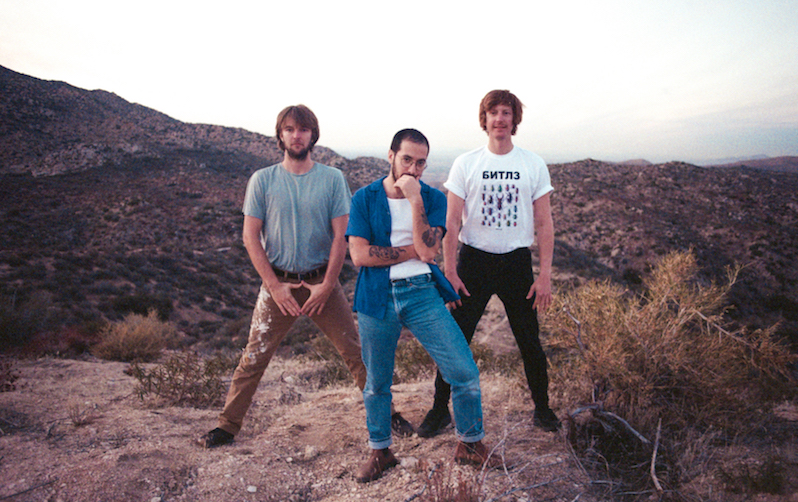 On Friday, Nashville's Music Band released their new album Celebration via Dine Alone Records. And today, Treble's debuting the new video for the single "Unknown Pleasure." The song itself is an upbeat ripper of a rock 'n' roll song, the kind of fun, power-pop gem that goes a long way during weird times like these—turn it up (under the usual shelter-in-place, social distancing precautions, of course!). And the video itself is a lot of fun as well. Visually it's a continuous, single shot that focuses on one person rummaging through a long table full of clutter, as if in a pawn shop or a hoarder's garage, but the clip also contains sing-along lyrics—pay attention to those. They might just give you a chuckle.
Watch the Music Band "Unknown Pleasure" video, shot and edited by Megan May Erwin, below.
Hear Celebration over at Music Band's Bandcamp page.