Oranssi Pazuzu announce fall North American tour dates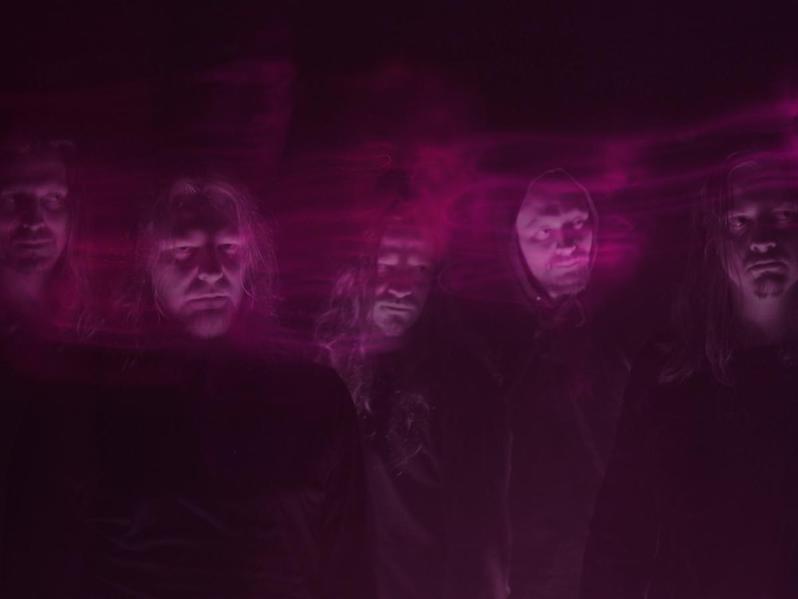 Finland psychedelic metal band Oranssi Pazuzu recently had to cancel their appearance at the Psycho Las Vegas festival due to immigration issues that were outside of their control. However, those have all since been sorted out, and to make up for it they'll be touring throughout North America this fall. ""The visa process is now under control with the help of our US agent and the same attorney who successfully arranged the visas for Maryland Deathfest a few years ago, who has worked all through the weekend to deliver a phone-book-sized amount of data to US immigration," the band says in a press release. "Through premium processing, we are feeling very confident about the visa and the tour." Take a look at their upcoming tour dates below.
Oranssi Pazuzu's last album was 2016's Värähtelijä. The band also collaborated with Dark Buddha Rising on this year's Waste of Space Orchestra album, Syntheosis.
Oranssi Pazuzu tour dates:
10/10/2019 Reggies – Chicago, IL
10/11/2019 El Club – Detroit, MI
10/12/2019 Velvet Underground – Toronto, ON
10/13/2019 Le Ritz – Montreal, QC
10/14/2019 Sonia – Boston, MA
10/15/2019 Le Poisson Rouge – New York, NY
10/16/2019 Underground Arts – Philadelphia, PA
10/17/2019 Metro Gallery – Baltimore, MD
10/18/2019 Kings – Raleigh, NC (late show)
10/19/2019 529 – Atlanta, GA
10/21/2019 Barracuda – Austin, TX
10/23/2019 Club Red – Mesa, AZ
10/24/2019 Brick By Brick – San Diego, CA
10/25/2019 Cornerstone – Berkeley, CA
10/26/2019 Star Theater- Portland, OR
10/27/2019 Chop Suey – Seattle, WA
Oranssi Pazuzu's Värähtelijä was our number one metal album of 2016.