Phil Elverum debuts new Microphones album via short film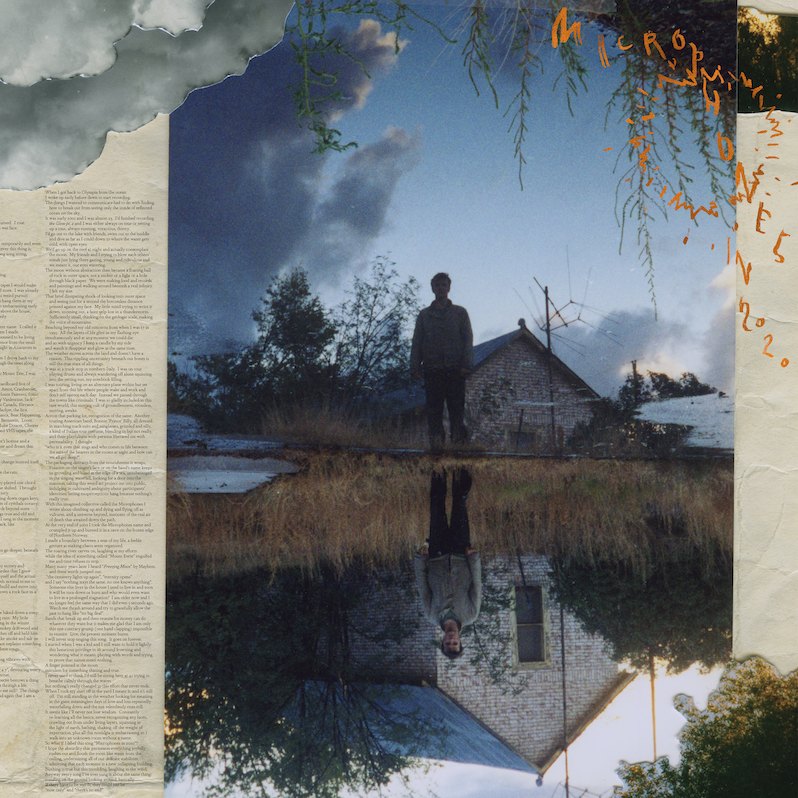 Tomorrow, Phil Elverum releases his first album as The Microphones in 17 years, appropriately titled The Microphones in 2020. Today, Elverum premiered the album in the form of a short film, with visuals matching the continuous 45-minute, single-track recording.
Here's what Elverum says about the record and short film in a press release: "It's not a music video really.  A short film?  A not-moving picture?  An unboxing of a not yet made photobook?  Amateur hypnotism?  I like the idea of "lyric videos", because music videos always seem weird to me, and I like making people read the words.  This is kind of a lyric video, but also a slideshow, a powerpoint presentation, a flip book. For this long autobiographical song, since there was no archival footage to use, I spent 3 weeks carefully arranging over 800 of my printed photos to sync them with the lyrics, line by line.  It is a documentary, illustrated with blurs, clouds, ghosts, and the real actual people and places that are being sung about."
Watch the short film below.
Mount Eerie's A Crow Looked At Me is featured on our list of the Top 150 Albums of the 2010s. The Microphones' The Glow Part 2 is on our list of the Top 100 Indie Rock Albums of the '00s.