Portrayal of Guilt announce new album, Devil Music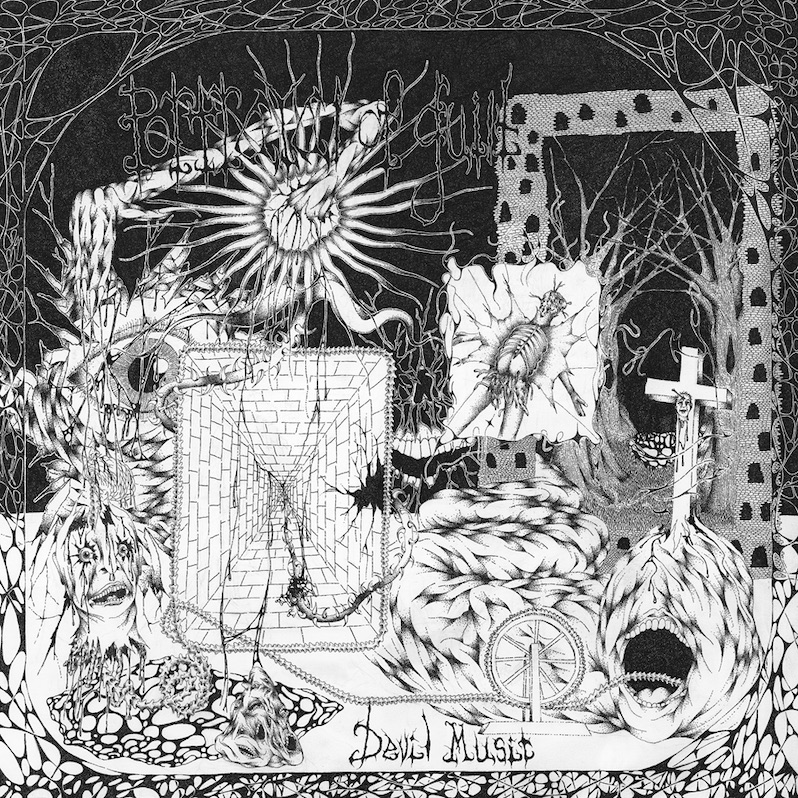 Portrayal of Guilt have announced a new album. On April 20 digitally and April 21 physically, the Texas group will release Devil Music via Run for Cover. The group have released a short film comprising all of its second side, which features orchestral reimaginings of the songs on the first half of the album. Watch it below.
Devil Music follows 2021's We Are Always Alone and CHRISTFUCKER.
Portrayal of Guilt Devil Music tracklist:
Side A
1. One Last Taste of Heaven
2. Untitled
3. Burning Hand
4. Where Angels Come to Die
5. Devil Music
Side B
6. I (One Last Taste of Heaven)
7. II (Untitled)
8. III (Burning Hand)
9. IV (Where Angels Come to Die)
10. V (Devil Music)
Portrayal of Guilt tour dates:
Apr 20: ANTWERP, BE – KAVKA OUDAAN
Apr 21: TILBURG, NL – ROADBURN FESTIVAL
Apr 22: KIEL, DE – KIEL SCHAUBUDE
Apr 23: AALBORG, DK – 1000FRYD
Apr 24: GOTHENBURG, SE – HEMLIGHETEN *
Apr 25: STOCKHOLM, SE – SLAKTKYRKAN *
Apr 26: COPENHAGEN, DK – BASEMENT *
Apr 27: BERLIN, DE – URBAN SPREE *
Apr 28: WARSAW, PL – VOODOO CLUB *
Apr 29: BRNO, CZ – KABINET MÚZ *
Apr 30: BUDAPEST, HU – INSTANT *
May 1: ZAGREB, HR – KSET *
May 2: LJUBLJANA, SI – CHANNEL ZERO *
May 3: BOLOGNA, IT – CIRCOLO DEV *
May 4: PARMA, IT @ SPLINTER CLUB *
May 5: MEZZAGO, IT @ BLOOM *
May 6: DÜDINGEN, CH @ BAD BONN *
May 7: TRIER, DE @ LUCKY'S LUKE *
May 25: NAGOYA, JP – HUCK FINN ~
May 26: TOKYO, JP – BUSHBASH ~
May 27: KAWASAKI, JP – BLOODAXE FESTIVAL ~
May 28: OSAKA, JP – HOKAGE ~
*w/ MÜSCLE WÖRSHIP
~w/ PALM