Premiere: Junior Astronomers capture a bad break-up in the video for "Laid Out"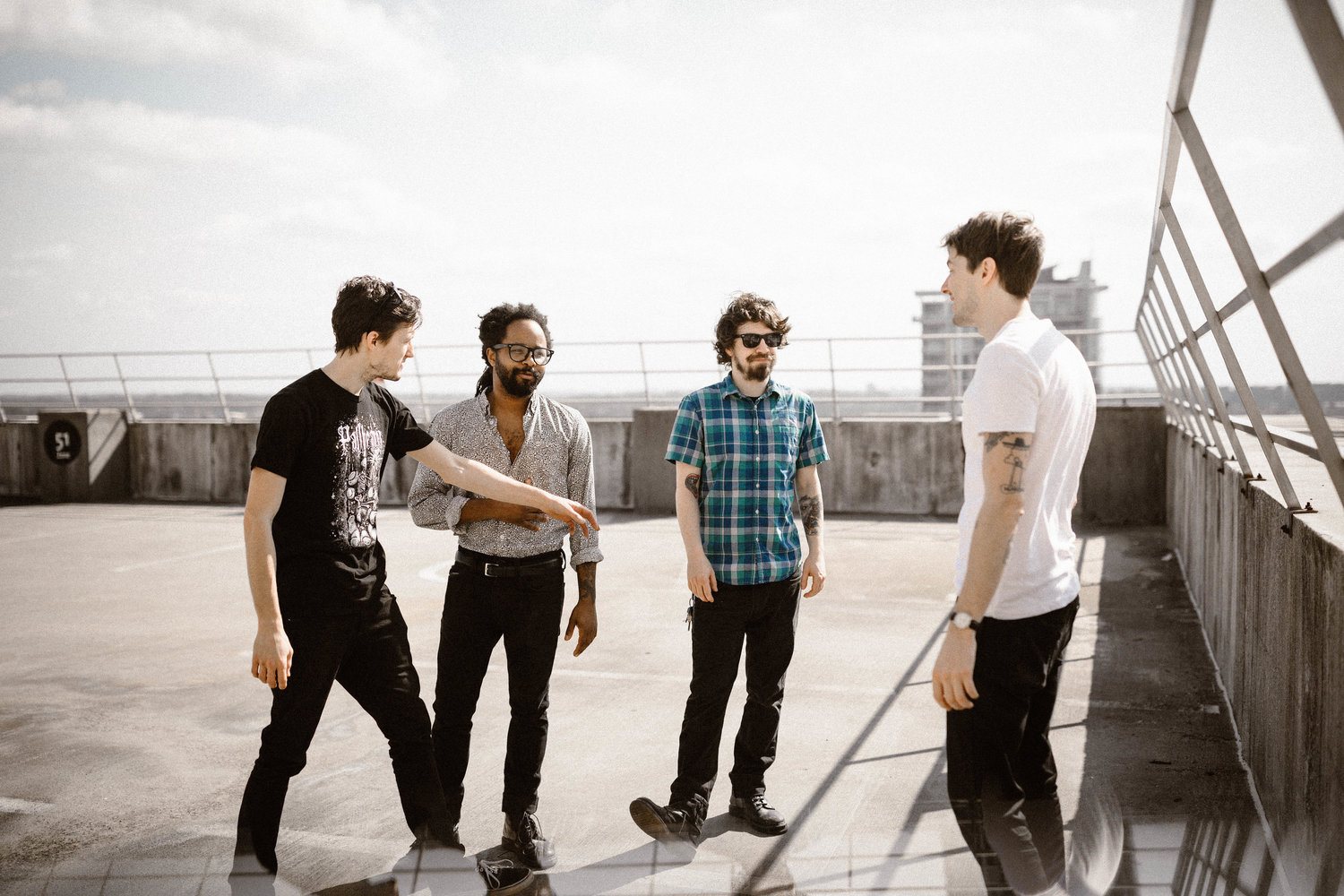 On June 9, North Carolina indie rock outfit Junior Astronomers will release their new album Body Language, via North Carolina-based Refresh. Today, Treble is premiering the new video for "Laid Out," directed by Shamus Coneys. Against the upbeat, emotional charge of the catchy, guitar-driven song, the clip depicts frontman Terence Richard lying on the ground and breaking up with a girl, looking lost and a bit bewildered as a result, and the weird and wild aftermath. It's a great fit for any festival-bound road-trip playlist you're putting together. Richard released this statement about the song:
"'Laid Out' is about a wild time I have a music festival a little while ago. I was supposed to go with my girlfriend at the time, but we broke up, so I rode down there with a few friends and proceeded to get wild. I lost the people I came with, got weird with friends I knew that were in town, lost them at an after hours show, and then woke up outside with my glasses lost. With the song, we tried to capture that feeling of knowing you shouldn't party again but sometimes when you're bummed or in a strange place it's unavoidable."
Watch the Junior Astronomers "Laid Out" video below, and take a look at the band's upcoming tour dates.
Junior Astronomers tour dates:
5/29 The Pour House Music Hall – Raleigh, NC
5/30 Strange Matter – Richmond, VA
6/1 Berlin – New York, NY
6/2 Cape House – Brooklyn, NY
6/3 PhilaMOCA – Philadelphia, PA
6/5 453 – Washington, DC
6/6 Cat's Cradle – Carrboro, NC
6/8 On Pop of the World – Greensboro, NC
6/9 Neighborhood Theatre – Charlotte, NC
6/10 New Brookland Tavern – West Columbia, SC