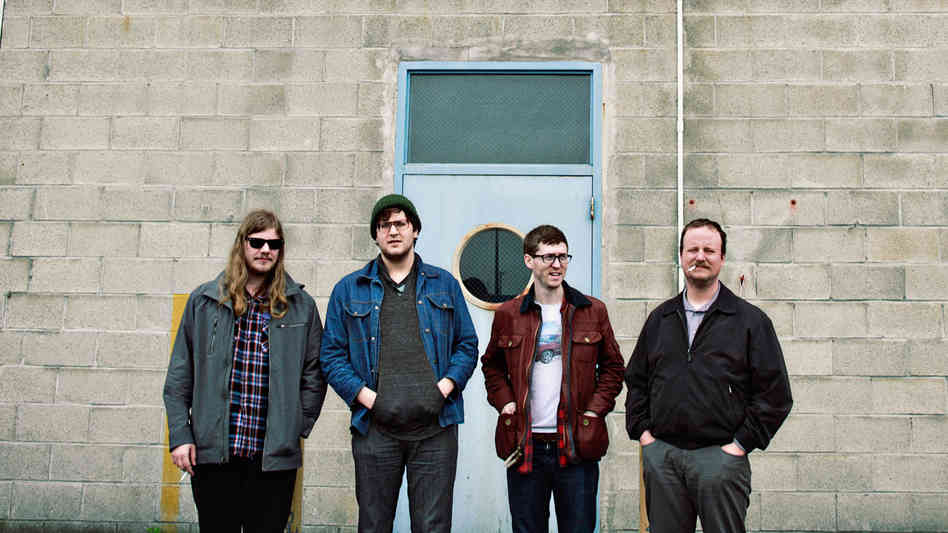 Treble: Since we're on a negative note, what was the worst or weirdest show you ever played?
JC: Lawrence, Kansas, on Easter last year. No one was there, which is OK; it was Easter Sunday.
GA: Literally, no one was there. It was our band, two guys, and the bartenders.
JC: The opening act was one guy, by himself, playing a Gameboy onstage for 20 minutes.
AL: He had synthesizer software on it. (makes beeping noises)
JC: He drank his pitcher of beer.
GA: He said, "Thanks to all the bands, I don't remember your names, peace." It couldn't have been better; he was not psyched to be there. I don't know how focused he was; he was phoning it in.
AL: We couldn't tell if this guy was starting his set or just playing noise; there was no lead-in or anything. I told my friend that I would give him five dollars if he went over to the guy to ask him what he was doing. So, my friend walks over to him, but I don't think he talked back.
JC: One time in Detroit, we played to one guy.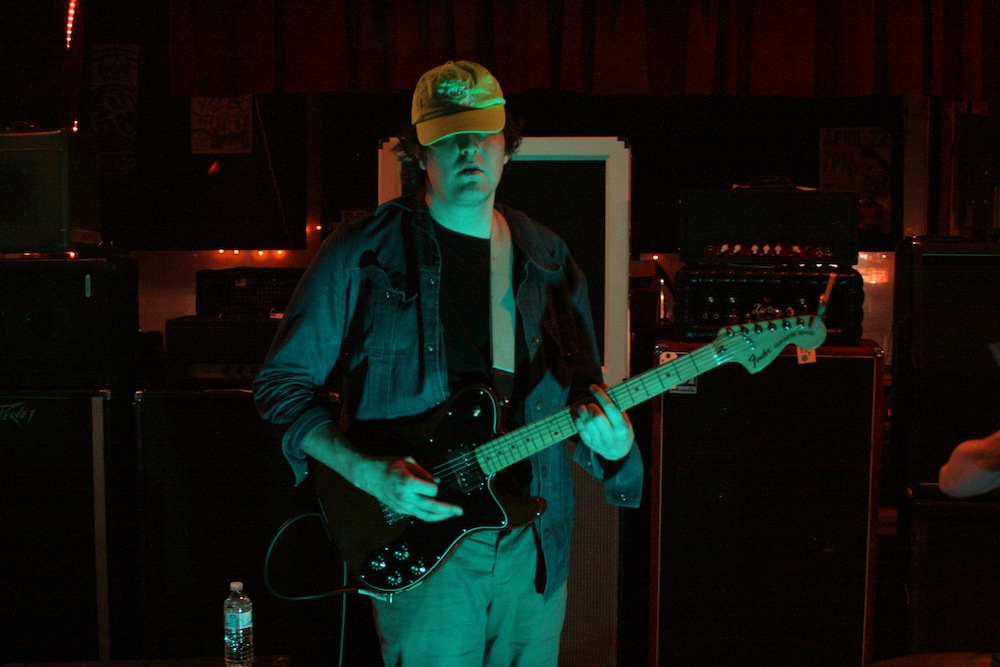 Treble: There seems to be some media/public-contrived clique about how Detroit is such a hard, shitty place, but what is the city really about?
GA: I think it's like any other city, but a sensationalized version.
JC: Especially when you tour, you notice that every place is almost the same.
Treble: One of the biggest music personalities to come out of Detroit recently is Danny Brown. Do any of you know him?
AL: I wish.
GA: I love Danny Brown. I'm a huge fan.
JC: It was good that he…we love that he's from Detroit.
Treble: Just imagine if he's listening to your new record right now? Apparently, he has an eclectic taste for music; he digs Joy Division a lot.
AL: That would be ridiculous.
SD: He would be like, "what the fuck is this?!?" (in Danny brown voice)
GA: We wouldn't complain if he liked our band, that is for sure.
Treble: Anyway, back to Detroit.
AL: It's a nice place, and everyone is nice there.
JC: There are some really great bands, and then some really shitty bands, too, just like any city.
GA: It's a weird place. You can go there and make what you want of it. People go there and want to say, "It's such a place of complete destruction and decay." Yeah, you can make it that, and that exists, or you can say, "Oh, this is a place where cool, new, and fun things are happening, and a lot of young people are doing things."
Treble: You're right; any city has great parts and shitty parts.
GA: We tour around and spend only several hours in all these cities. We're aware enough to know that you can't really get a feel for a city by spending not even a full day there, and people want to do that, judge a place, but that's not fair.
JC: You want to see those tourist sites or whatever, and in Detroit, some of those sites are abandoned buildings, but there's a lot more…it's a complicated place, just like anywhere else.
Treble: What are some of your favorite bands right now?
JC: Spray Paint from Austin. We're lucky and happy to be touring with them.
GA: Whatever Brains from North Carolina and Smelly Tongues from L.A.
AL: Turn To Crime from Detroit.
Treble: Do you listen to a lot of punk rock?
GA: Not really. I like it, obviously, but, no, we like all sorts.
JC: That's the way to do it. If you only listen to punk then you're going to have a derivative-sounding band.
GA: I'm very particular; I don't like a lot of punk music.
Treble: You must get this question a lot, but what is a Protomartyr?
JC: Saint Steven was the first, at least in the Christian church; the first guy to die that wasn't Jesus.
AL: There are churches called Saint Steven The Protomartyr.
JC: I grew up next to a monastery, used to work at one, too. But, mostly, Protomartyr just sounds cool.
GA: It's kind of a tongue twister.
JC: I say Protomartyr, and they say, "What?" That's how it goes.
AL: Proto, meaning first.
Treble: Where does Protomartyr go from here? Do you already have songs boiling for the next album?
GA: Oh, yeah, man.
AL: The new songs are really good though.
Treble: That's pretty modest…
AL: No, I love this band, like, A LOT.
GA: Alex is our biggest fan, and I'm like, "Wow, I hate this band."
AL: There are a lot of people who don't like their own band, and it makes me sick.
Treble: Do you ever get sick of your own music?
GA: Oh, for sure, we play the same shit over and over, and you get sick of it, but the key is writing new stuff all of the time. You get excited about it, and then you beat that to death, too.
Treble: When should we expect another new album?
GA: We'd be down to do it soon, and it all depends on Hardly Art. Honestly, we could do it next month, finish a record, and have it done.
AL: You know, 20 more songs in four hours…
You might also like: