R.I.P. Ranking Roger of The Beat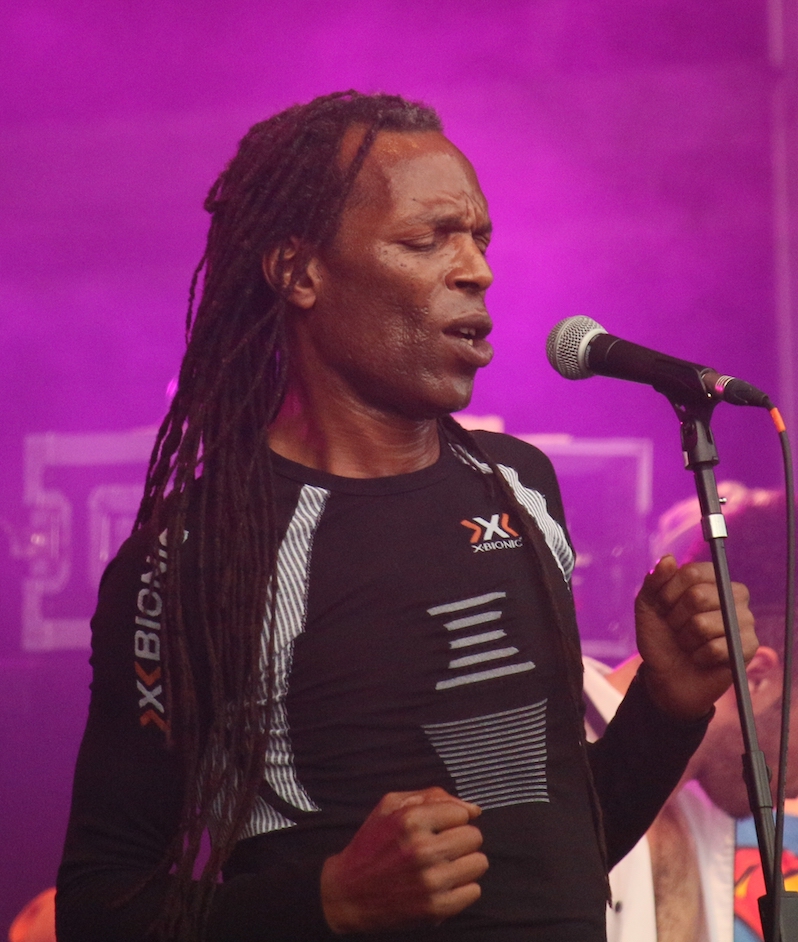 Ranking Roger, legendary ska pioneer, and founding member of General Public and The Beat (known in the U.S. as The English Beat), has died. In a Facebook post from The Beat, the band says, "'He fought & fought & fought, Roger was a fighter.'  Sadly Roger past away a few hours ago peacefully at his home surrounded by family.  Roger's family would like to thank everyone for their constant support during this tough time." In January, Roger announced that he had been experiencing some health problems, including brain tumors and lung cancer. He was 56.
Born Roger Charlery in 1963, Ranking Roger got his start playing in the Dum Dum Boys before joining up with The Beat and performing on all of their albums through 1983. After the band broke up, Roger formed General Public with The Beat's Dave Wakeling and recorded three albums with the band, including the post-reunion recording Rub It Better.
Roger and Wakeling later each toured with different versions of The Beat, with Roger fronting The Beat with Ranking Roger. Though the two musicians did reunite to perform together in 2017.
In January, Roger released a new album with The Beat, titled Public Confidential.