Roundtable: The hits that weren't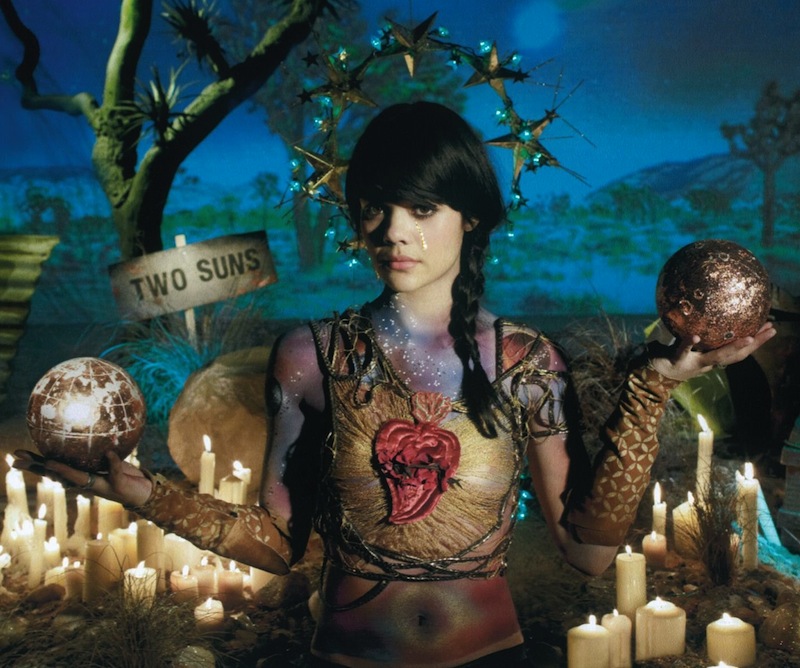 Welcome back to the roundtable, in which Treble's writers engage in a casual discussion on music, pop culture and our relation to both. Got a question for us? Feel free to send it over to [email protected] with the subject "Roundtable topic."
This week's topic: Making a hit song is hard. Really hard. It doesn't just take the kind of ephemeral ability to tap into what the public wants at any given, constantly changing era, but it requires resources. Labels need to invest in something and give it the kind of wide distribution and marketing to make people not just aware of it, but actually interested in giving it a shot. So no doubt there have been countless songs over the years that could have been hits, at least in some hypothetical anything-goes universe, but weren't. So that leads to our question this week: What song—to your ears—should have been a hit, but wasn't?
Jeff Terich: Given the way that moody balladry, goth/electro styles and a so-called "indie" aesthetic has gone sort of mainstream of late, it seems like Bat for Lashes arrived perhaps a little too early to fully capitalize on it. But to my ears, Natasha Khan's outstanding, Kate Bush-inspired (and Karate Kid-inspired) goth-pop single "Daniel," from 2009's Two Suns, is everything I want in a hit song: a huge chorus, gorgeously soaring vocals, a sense of mystery, subtle chord changes, a climactic build and lots of layers to get lost in. "When I run in the dark, Daniel," Khan sings, tightening her death grip around the heartstrings as if it's a matter of life and death, "Into a place that's lost." It's a huge, emotional anthem, and it most assuredly wasn't a hit, at least not in the U.S. It reached number 36 on the UK charts, a modest showing though by no means a smash. And…that's about it. Shame, because it's an amazing piece of pop music, even if its sinister tones do push it more toward the fringes.
Liam Green: I do understand why Carly Rae Jepsen's anthem "Run Away With Me" wasn't a hit: The album it opens, EMOTION, received one of the most piss-poor marketing treatments ever, which included releasing the album in Japan two months ahead of its North American release date, guaranteeing a leak, and, in turn, low initial sales; ergo, some bean-counting shitheel at Capitol Records now believes in perpetuity that Jepsen is unmarketable. (As I type this, she's somewhere in international waters performing for wrecked-drunk passengers on a Carnival cruise ship. I don't know if that's better or worse than Vegas; it's certainly not good for someone whose last release involved hitting an undeniable creative stride.)
But enough about that. "Run Away With Me," quite simply, exists at the apotheosis of songs depicting the euphoria of new love. It's up there with Mickey & Sylvia's "Love is Strange" and shit like that. From its gloriously-uncool-but-perfect saxophone riff intro and subdued synth pulse verses to the explosion of simultaneous hooks and…well, emotion in the peerless chorus, it is a masterpiece of popular songwriting. It's understandable to anyone who has ever spoken the uncertain, desperate words of an attempt to convince a new lover that their thing is real, consequences be goddamned, and its failure (and EMOTION's) on the charts shouldn't overshadow how Jepsen's transformation into a cult hero of pop. Some kids will discover this the way the Replacements stumbled into Big Star. Now if you'll excuse me, I have to scream BABY. TAKE ME. TO THE. FEELING.
Wesley Whitacre: As the brightest star in the up and coming rap stable SOB X RBE, Yhung T.O. has enjoyed a moderate uptick in popularity across the past two years. His debut album On My Momma is all Id, a breakneck snapshot of a young man with the world at his fingertips. "Blame 'Em" is the album's infectious standout and in a year that saw young rappers like Lil Uzi Vert, Playboi Carti, Tay-K and SahBabii explode in popularity the track deserved better than to be left out in the cold.
Adam Blyweiss: I've talked before about the Volume compilation series and how it made a permanent impression on my music listening habits in the early 1990s. Imported from the UK, it collected largely astounding stuff from legends-to-be, where-are-they-nows, also-rans, never-weres, and maybe-shoulda-beens. One track from those comps that I'm surprised never went anywhere was "Any Hour Every Day" by Redd Kross, California power-poppers who'd previously made a modern-rock radar blip called "Annie's Gone." It didn't help the band that "Any Hour Every Day" was initially on limited-release EPs before its inclusion on Volume, and then the band only tacked it on at the end of non-US versions of their 1993 album Phaseshifter. The song is so densely packed with instruments crashing into each other as to be mistaken for Dinosaur Jr., yet has enough melodic sensibilities as to mimic Matthew Sweet. With grunge and hard rock in all its forms rising to meet new expectations of the day, that Redd Kross made access to this so limited for so long feels like such a blown opportunity.
Langdon Hickman: Everyone loved Drab Majesty's record from 2017. Or, at least, everyone that heard it; it seemed that for as many lists as it ranked very near the top, there were just as many that it didn't place on at all. Which is mystifying when you sit down with it. Drab Majesty blends the perfect amount of coldwave, goth rock and more traditional synth pop flair, and "Dot in the Sky" is the best cut from the whole record. In a perfect world, this would be wedged between Depeche Mode and Black Marble on the slickest leather-clad rain-drenched Berlin goth clubs you go to in your dreams. Probably the best single track released in 2017.
Timothy Michalik: Folk is dead—or at least that's how it seemed in 1980. Dylan had been electric for almost 15 years, in the process of entering a questionable period of artistic transition—both Shot of Love and Infidels would be released in subsequent years—and Johnny Cash's bizarre and cringeworthy Rockabilly Blues had entered the world, to much disdain. These were artists that had made their names with country-tinged folk music, absolute forces in the music industry for the better part of two decades. They were simply sticking to what they knew.
Fellow folkie and mystic entity Neil Young chose a different path. In late 1980, after dropping his former label, Reprise records—for whom he released his most beloved and praised records—and signing with Geffen Records, run by Crazy Horse manager David Geffen, Young needed something fresh, but he also seeked something to help him connect to his son, who was born with a frightening case of cerebral palsy. Between 1980 and 1982, Young crafted Trans, his most divisive album to date.
But the real magic—or failure, depending on your personal take—found on Trans was the album's second song, "Computer Age." Quite possibly Young's most eccentric, over the top song in his somewhat endless discography, "Computer Age" was a natural reaction to the now electro-dominant music industry. Influenced by bands like Kraftwerk, Young ditched the acoustic and picked up a Synclavier and a vocoder.
"Computer Age" is naturally pop-oriented: easy listening rhythms, smooth and steady, dripping synths, sporting hooks for days. It was everything that was both putrid and oddly lovable about this era of pop music. By doing so, Young was oblivious to this form of artistic feat: the beloved, family friendly—for the most part—folk singer had gone into musical hiding, crafting outsider music before it was considered "outsider" music. The end result is a crucial detour for Young.