"Moving to Berlin helped me to connect to the scene," admits the French-born Berlin-based producer rRoxymore in a FACT interview from 2017. "I've always been doing music, but it was the right move for me to be connected to myself, with my own work, and indeed to be connected to the dance music scene—in Paris I was not so involved with that. In Berlin, it's in the DNA of the city, so you don't feel weird doing electronic music. In fact, it's like the opposite, it's actually boring."
And with candid frankness, Face to Phase, the début long-player from this contrarian thinker and performer whose recorded music since 2012—born out of her annual creative hibernation practice—gets a proper framing. An affinity for acoustic music and raw noise dictates this rewiring of electronic music. Directing it for attentive listening—as in this year's Berlin Atonal Fest. Known for its eclectic, avant-garde audiovisual performances, along with live DJ sets and art installations, the performance was a standout favorite during the closing of the event. rRoxymore isn't pushing against the norm, more of a shuffling away from the expected "thump and grist" presentation of Techno that Berlin amplifies to the world via Tresor, Berghain, and Panorama Bar venues.
Released by the Bristol-based Don't Be Afraid Records, an unswerving outpost for underground techno, house, and left-field delicacies, Face to Phase rearranges the DNA of underground house on the accessible swing of "Forward Flamingo." It's an attitudinal groove with runway dreams and muted Disco flourishes. "Passages" tosses about random percussive ideas through a loose yet feisty dub paradigm scattering faint drum and bass, UK Funky and Grime references. The manic slap of "PPS21″ uses angular, quick jutting synth moves that combine brief moments of dub and informed breakcore together. But the closing jam, "What's The Plan," employs tricky half time bump, spaceship landing blues, with alluring and weird oscillations, straight "Close Encounters" vibes, that bear coordinates. It's a trip.
Hermione Frank's full album, built with great patience, leaves ample space for environmental textures, allowing songs to adhere to their own metronome. No rush here. Those colors from the field recordings bloom, operating, as the kids say "organically." Evidenced by the foghorn bellow at the top of "Home Is Where The Music Is," the atmospheric "pensive and beatless opener" inspired by her longtime friend Planningtorock, rRoxymore goes her own way.
Similar Albums: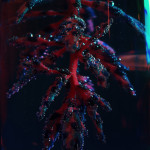 Objekt – Cocoon Crush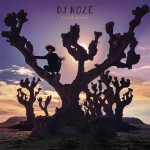 DJ Koze – Knock Knock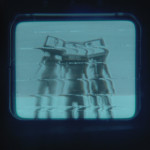 Bjarki – Happy Earthday