Ryan Porter blends R&B groove with symphonic jazz on "Heaven Only Knows"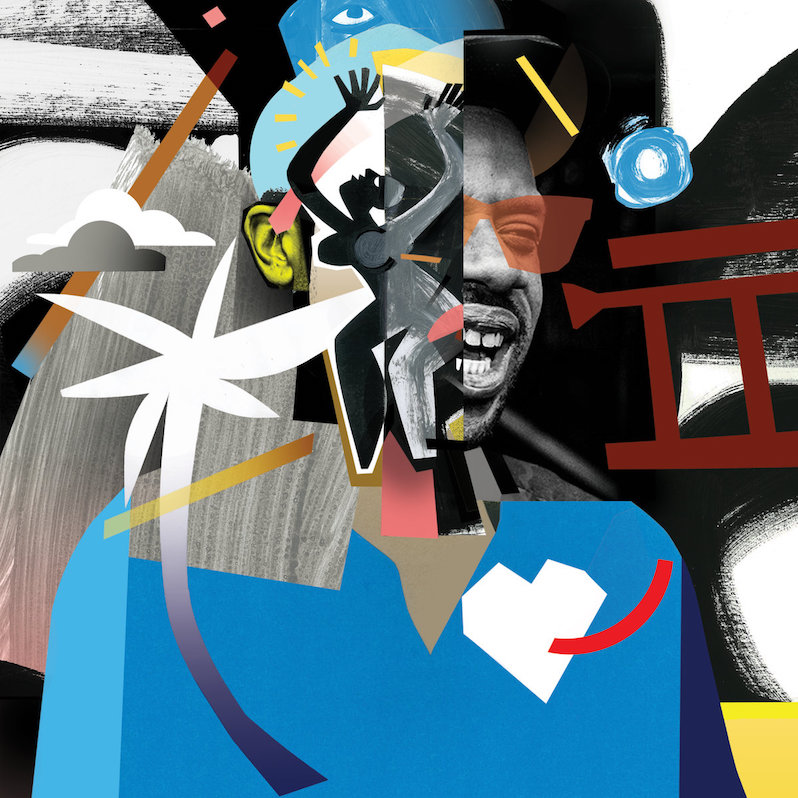 Ryan Porter's knack for jazz via trombone and compositional charts most often errs on the side of accessible modernity, blending soul-jazz with rhythms inspired by funk and hip-hop. According to Kamasi Washington, his ability behind the horn remains unmistakable. "He's my favorite musician to play a melody with," Washington said of Porter. "His tone, there's so much in there, it's actually hard to mic. He has one of the thickest, richest tones I've ever heard."
Porter, a member of West Coast Get Down, the Los Angeles jazz outfit that achieved mainstream heat by collaborating on Kendrick Lamar's 2015 epic To Pimp a Butterfly, can hard-bop with the best of them on any given continent. He did study under bass trombonist David Taylor and trombonist Steve Turre at Manhattan School of Music. Jazz, though, is far greater, especially in 2019. A concept, obviously, he's not foreign to. Raised on gangsta rap, '70s soul and R&B, this LA-based trombonist keeps all those vibrations in bold rotation on  "Force For Good"  his forthcoming release on World Galaxy in June.
"Heaven Only Knows," the first single from his upcoming release Force for Good, is a golden R&B structure, delicately floated out by the fetching vocals of Nia Andrews, that gets complementary symphonic support. Miles Mosley adds his dribbling lyrical bass runs, Josef Leimberg on trumpet and Porter on trombone handle their coloring cross pattern charts while Washington turns up, mid-solo, via a spirited note squeaking, and then gently floats back to earth. It's this carefree elation, keeping us geeked, for more humbling arrangements such as this.
from Force for Good, out June 14 via World Galaxy
John-Paul Shiver
John-Paul Shiver has been contributing to Treble since 2018. His work as an experienced music journalist and pop culture commentator has appeared in The Wire, 48 Hills, Resident Advisor, SF Weekly, Bandcamp Daily, PulpLab, AFROPUNK and Drowned In Sound.