Serpent of Gnosis : As I Drink From the Well of Inebriation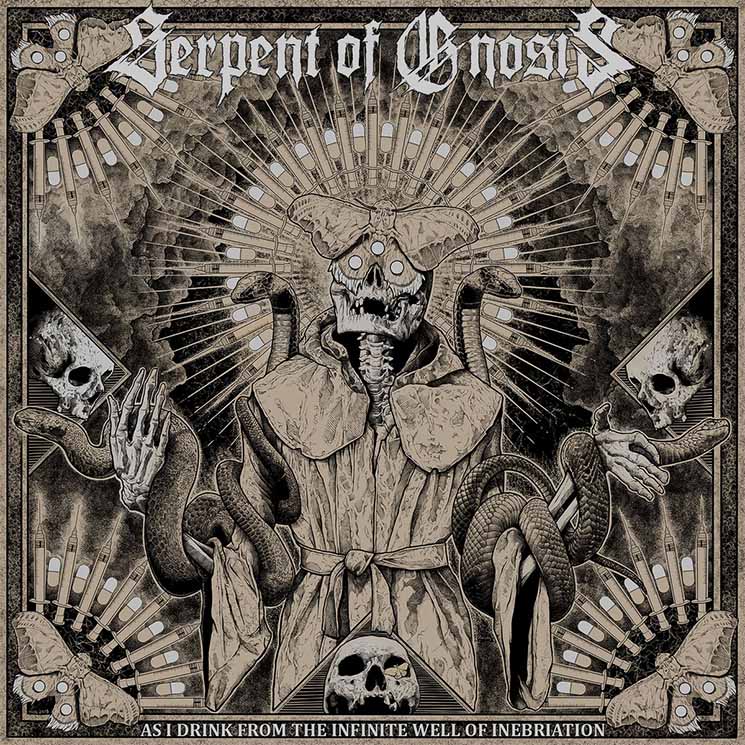 If the name Serpent of Gnosis isn't familiar, its lineup should be—at least to metal heads. Featuring Deeds of Flesh's Darren Cesca on drums, The Black Dahlia Murder's Max Lavelle on bass, and three members of Job For A Cowboy—guitarists Al Glassman and Tony Sannicandro and vocalist Jonny Davy—Serpent of Gnosis prove to be a ballistic delivery service of joyously intense deathgrind on debut album As I Drink From The Infinite Well Of Inebriation.
As an introduction to the band, it moves fast. With the exception of one track, each of these songs is under three minutes. Serpent of Gnosis embrace deathgrind's brevity, offering listeners quick cuts of satisfyingly grimy metal. The record delivers a constant barrage of blast beats and thrashing guitars from beginning to end. Thankfully, rather than becoming too repetitive, there are enough shifts in compositional structure to keep the material intriguing overall. The length of the record as a whole, as well as the individual tracks, also help to keep sounds fresh.
Opening track, "Decoherence," begins with a small build up in distorted wailing before shifting into an instrumental assault. The drums speed forth, briefly shifting into a hardcore flow of steady beats; the track displays an astounding level of speed, each of the musicians keeping up with one another. The guitar work winds up into a high pitch, whirling for a brief period before returning to its original shredding mode. The bass work provides an extra pounce, raising the intensity as it flows besides the rest of the material.
The following song, "Paroxysmal Dance", continues the previous track's insane tempo. The guitar provides some additional influxes of pitch, the drum and bass work pumping up and down to provide sonic depth. Throughout the album Davy's vocals exude a murky and slimy aesthetic to the instrumental sound; one of the more unique examples of this is in "Cognitivity," the record's longest song at four minutes. Shifting away from the stronger grindcore aspects of previous songs, this track in particular sounds like something we might've heard off of Job for a Cowboy's Demonocracy, and offers more of a death metal drawl. The grimy appeal of Davy's voice fits perfectly with this, creating an immersive texture to the song's sound.
The lyrical subject matter of As I Drink From The Infinite Well Of Inebriation explores themes of addiction; "The Colorless Capsules" offers lines such as, "This body is maturing to be nothing more than a floating vessel of fester and malfunction," providing a dark and up-close touch to such a haunting subject. There's also that of the record's use of grim ambiance. The music exudes an uncomfortable air at times, exploring ethereal vibes of suffering and dread. Toward the end of "Harvest," which displays blends of melodic guitar playing alongside the grinding drums, there comes this sudden drop in sound that opens into ominous tension. The sequence is brief, yet unnerving, and is explored further in other songs like "Lurid Skin."
As I Drink From The Infinite Well Of Inebriation is a strong debut. The efforts of each member are equally felt throughout the work, making for a blend of death-grind savagery. There's a lot of promise here for the band, and as an additional bonus, it's very cool to see a good chunk of Job For A Cowboy back together. With the record's intimate subject matter and delivery of grinding death metal, As I Drink From The Infinite Well Of Inebriation makes for an awesome experience.
Similar Albums: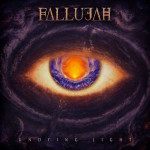 Fallujah – Undying Light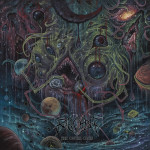 Revocation – The Outer Ones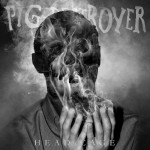 Pig Destroyer – Head Cage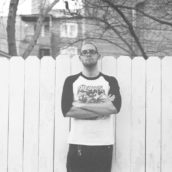 Michael Pementel
A graduate of Columbia College Chicago's Creative Writing Program, Michael Pementel is a published music journalist, specializing in metal and its numerous subgenres. Along with his work for Treble and Bloody Disgusting, he has also written for Consequence of Sound, Metal Injection, Dread Central, Electronic Gaming Monthly and the Funimation blog.