Sigrid is curious. Her music sounds very 2012: optimistic, hyper polished electropop. But she's got a sound; a deep, chugging bass that feels very of our '80s everything moment. And she can flutter across an arrangement, but her voice can also break and scrape across a guitar ballad, filling the requisite slow songs on a pop album with emotion in a way that none of her peers can beat. It's in these moments that Sigrid shows she's more than a pop star, although she's pretty great at that too.
The first five songs on Sigrid's debut, Sucker Punch, are a murderer's row of bangers unlike many top 40 records in recent memory. "Strangers," Sigrid's breakthrough hit, is still excellent, almost a year later. "Don't Feel Like Crying" manages to make chintzy synth strings sound glorious. And the title track is maybe the best song on the whole record. It begins breezy and apathetic; the verses don't care if you like them even though they know they're irresistible. Then the chorus hits, and it is textbook perfect pop: a hook that should scare every songwriter in a 50-mile radius and production that sounds cathedral.
On all these tracks, Sigrid uses a formula she's managed to nail down. A rumbling low end, the catchiest melodies this side of Carly Rae Jepsen, and a staccato vocal style to balance with her curved vowel singing voice. The fact that the production largely stays out of the way of Sigrid is telling but not an issue: she's a powerful force on these songs, and too much futzing would distract from that.
For pop-heads, Sucker Punch is full of absolutely mammoth moments. The tumbling drums leading after Sigrid sings "hey, it's alright if we don't end up together" on "Mine Right Now" and the shout-scream right before the final chorus in "Sucker Punch" will delight. So much of this record is middle of the road pop done almost perfectly. Not every album must reinvent the wheel, sometimes all you need is a great set of tires.
All that being said, things are a bit thornier on the ballad side. Sigrid has a good voice, and a surprisingly distinctive one when she lets herself break, like a tiny Norwegian Janis Joplin. On "In Vain," she pulls a simple guitar pop song along with sheer charisma. But then at the very end, it bursts into a massive chorus, which feels both undeserved and unnecessary. "Level Up" is indistinct, but a bit of organ and bass help to eschew the kind of maudlin balladry that mainstream pop albums seem to necessitate. "Dynamite" and "Sight of You" are the only two songs that really fall on their faces. "Sight of You" sounds like the kind of music that only exists in the trailers for inspirational family movies, and "Dynamite" is a mostly boring piano ditty, one that's a weak and oddly sad note to end the record on.
The only place where a true risk is taken on Sucker Punch is "Business Dinner," which is not coincidentally a standout. The song splits the difference between reggae and PC Music, full of synth burbles and a groove that Sigrid tentatively rides. It's so of the moment, both in terms of what's ruling the charts as well as the indie scene, that it would seem concocted in a boardroom if it wasn't so full of life.
"Business Dinner" begs to put Sigrid over more distinctive production. She would be right at home on a Charli XCX record, who was once also a mainstream pop star, but has since moved comfortably into the intersection of hip-hop, electronic, and pop music. That being said, XCX's first record, True Romance, was more "out there" than Sucker Punch, and so the transition to experimentalism was more natural. It may take a little longer for Sigrid to get there, but even her most accessible work bops hard. For pop music, that's not just enough, that's plenty.
Similar Albums: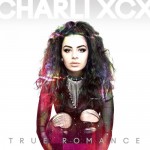 Charli XCX – True Romance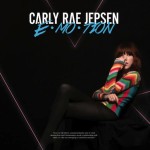 Carly Rae Jepsen – Emotion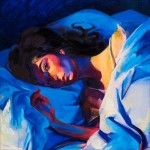 Lorde – Melodrama