Sons of Kemet share new track, "To Never Forget the Source"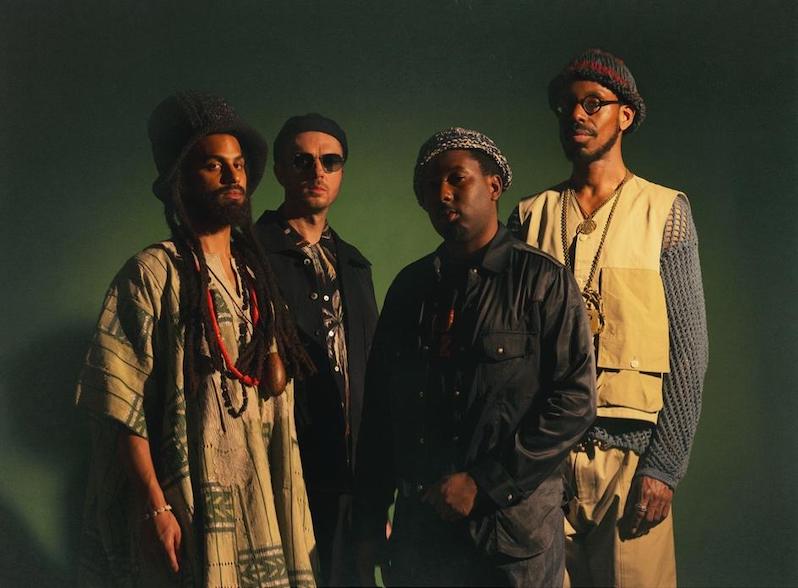 Udoma Janssen
Sons of Kemet have shared another new single from their upcoming album, Black to the Future, which will be released on May 14 via Impulse! Records. Following "Hustle," the UK jazz group has released new track "To Never Forget the Source," which you can hear below. Saxophonist and bandleader Shabaka Hutchings describes the track as the "central (ideological) axis-point."
Hutchings says in a press release, "The Source refers to the principles which govern traditional African cosmologies/ontological outlooks and symbolizes the inner journey. It is the unifying factor that gives meaning both to looking backwards (in nuancing and continually adding depth of contextualization and meaning to the past) and visioning forward (in speculating and striving to realize a better future for humanity)."
Black to the Future follows 2018's Your Queen is a Reptile.
Sons of Kemet Black to the Future tracklist:
1. Field Negus feat. Joshua Idehen
2. Pick Up Your Burning Cross feat. Moor Mother, Angel Bat Dawid
3. Think Of Home
4. Hustle feat. Kojey Radical
5. For The Culture feat. D Double E
6. To Never Forget The Source
7. In Remembrance Of Those Fallen
8. Let The Circle Be Unbroken
9. Envision Yourself Levitating
10. Throughout The Madness, Stay Strong
11. Black feat. Joshua Idehen
Sons of Kemet's Your Queen Is a Reptile is featured on our list of 25 Essential Impulse! Records Albums.