Sun Ra Arkestra announce first album in 20 years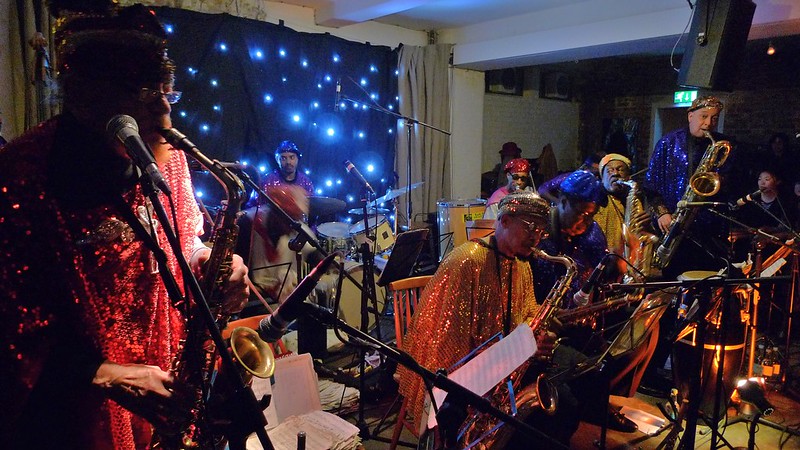 Sun Ra Arkestra have announced their first studio album in 20 years. The new album's title and release date have not yet been released, but will be released "in the very near future" via Strut Records, according to a press release. It was recorded at Rittenhouse Soundworks in Philadelphia. The album was also engineered, produced, and mixed by Jim Hamilton and longtime Arkestra leader Marshall Allen. The band's previous release was 1999's A Song for the Sun.
The group have also released a new video for "Seductive Fantasy," a new version of a composition originally featured on Sun Ra's 1979 album On Jupiter, featuring visuals from Chad VanGaalen. Watch it below.
Read our Beginner's Guide to the interstellar music of Sun Ra.
***
Photo courtesy of Andy Newcombe via Creative Commons