Superchunk share new single for Halloween "There's a Ghost"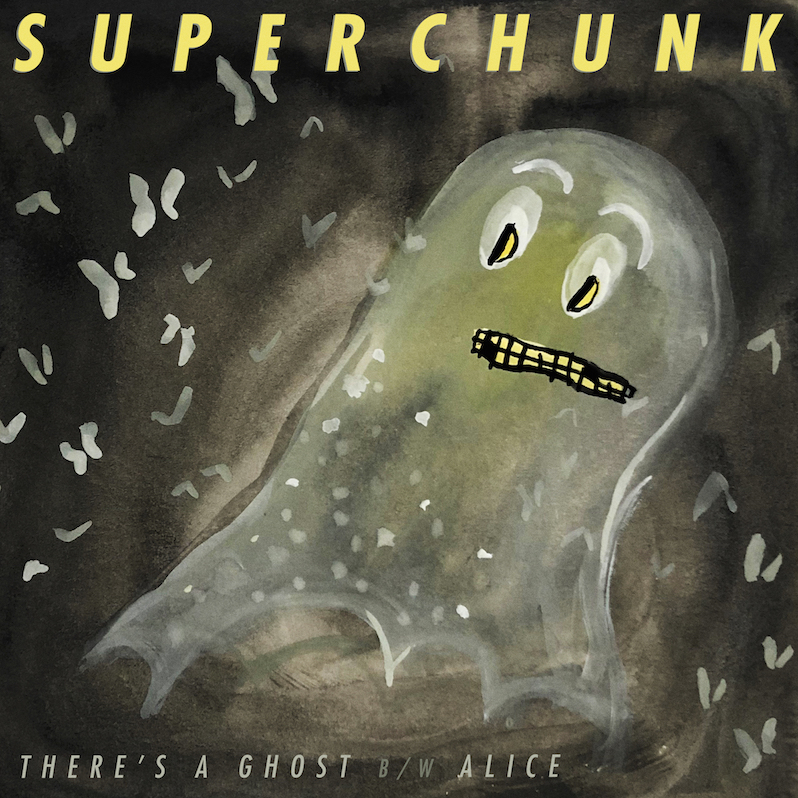 Superchunk have released a new single for Halloween. The band has a history of sharing something new on Halloween (including covers of Misfits songs from years past), and their latest addition to the Superchunk Halloween canon is "There's a Ghost" b/w "Alice." The A-side is an original, their first since lockdown, while the b-side is a cover of a song by goth icons Sisters of Mercy.
Mac McCaughan released a statement about the single: "I didn't write a song for probably the first 6 months of the lockdown. This is one of the first and it came just in time for Halloween. Jim and Jon came over with their masks on, and Laura tracked her bass in her bass-ment. Try and get some fresh air when you can, people!"
Hear Superchunk's "There's a Ghost" below.
Superchunk's last album was 2018's What A Time to Be Alive. Read our Greatest Hits feature on the best Superchunk songs.