The Smiths: The Complete Songs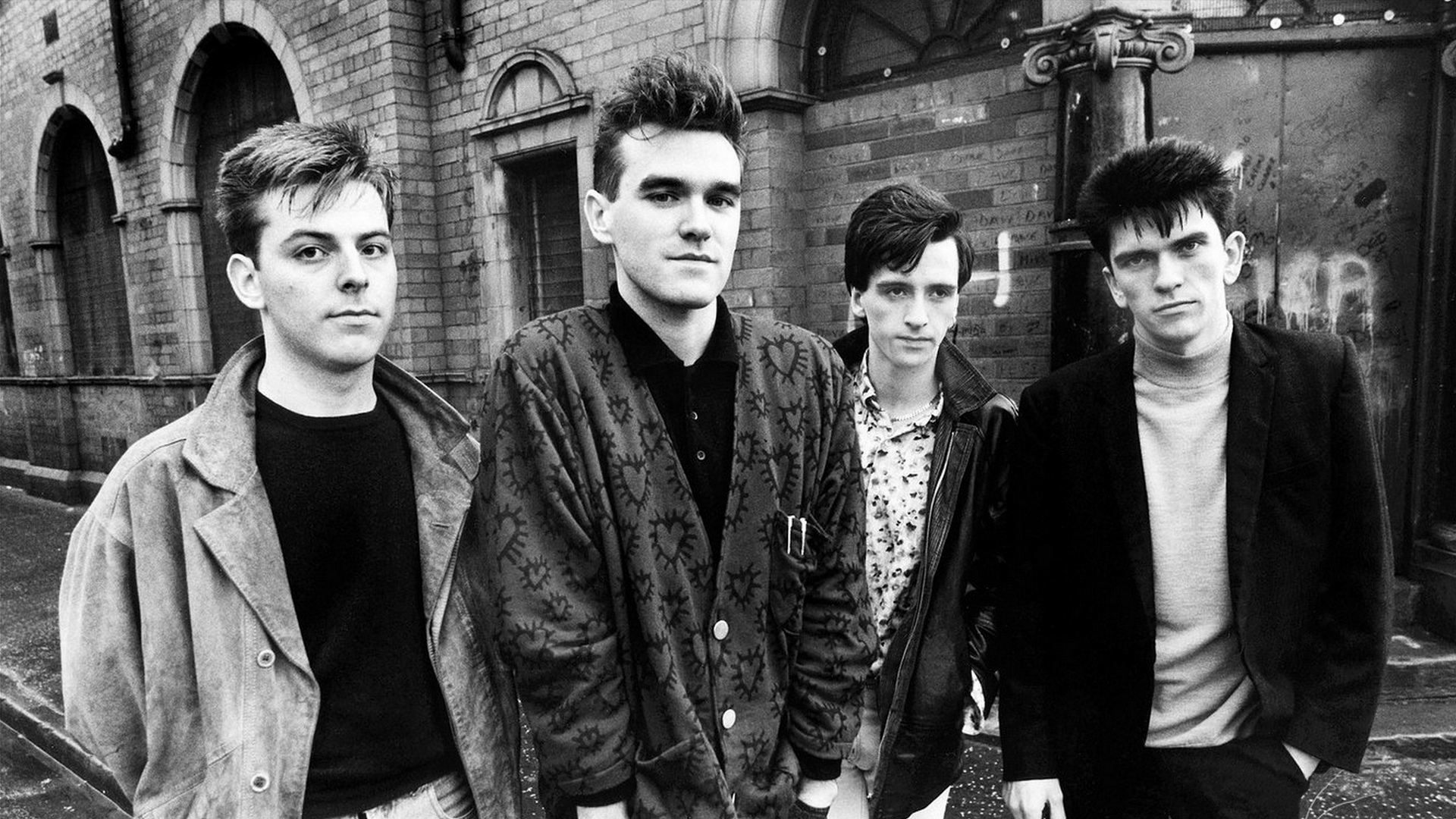 The Smiths — arguably the greatest British band of the '80s, and one of the greatest bands of all time — released their debut album 30 years ago this spring. It's an album that's been celebrated for decades, and with good reason: When it was released, there was nothing quite like it. Certainly there were bands who had a similar sense of morose wit or cynicism, or bands that shared a common affinity for jangly guitars and glam-rock rhythms, but no other band put together all of these elements quite so powerfully — and with a singular design aesthetic to match. Plenty of bands have been borrowing from The Smiths for a long time, but there is no band that ever quite matched their curious combination of emotional sensitivity and musical muscle.
In discussing the music of The Smiths, Treble's writers gave various reasons for why we always come back to this band: Because they had a unique musical dynamic. Because they were on your side. Because they speak to real human feelings. Most of all, though, it comes down to the songs. Though the band stuck around for only five years, they had an incredible run. And though they only released four albums proper, their song-for-song average alone puts them in a class with maybe a half dozen other bands. And when pressed to name those bands, well… we'll get back to you.
In this feature, we examine the band's entire song catalog: All 72 tracks, from singles to B-sides, deep cuts to covers. So meet us at the cemetry gates (with Keats and Yeats), as we exhume The Smiths songs that saved our lives.
1983: We've something they'll never have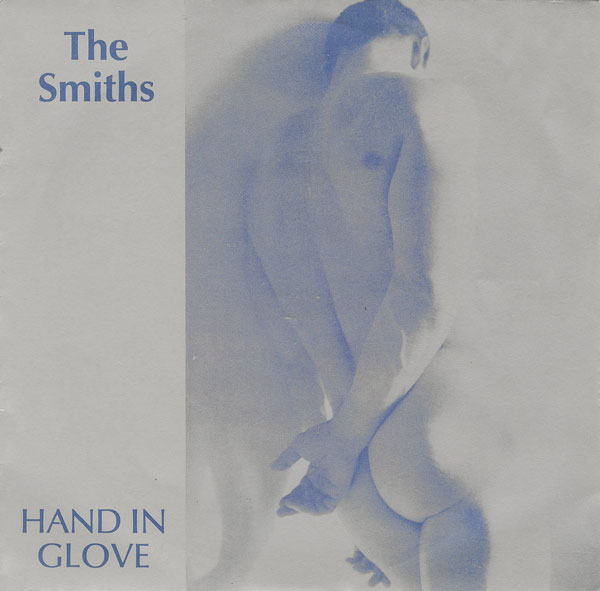 "Hand in Glove"
[1983; Single; Found on The Smiths]
In the same way when people say a band sounds like R.E.M., what they mean is that it sounds like "Gardening at Night," when a band gets "Smithsian" attached to their reviews, they mean "Hand in Glove." The band's rush of first single set the template for the band's early years, a beautiful tangle of Morrissey's everyman crooning with Marr's ballsy jangle-rock guitar.
It's also one more romantic tunes in their catalogue, capturing raw emotions with threadbare honesty: "It's not like any other love/ It's different because it's ours." Of course, the single's homoeroticism is apparent, but it's something that anyone that has ever been in love has thought to themselves. And straightaway from the beginning, "Hand In Glove" is why fans, in the succeeding years, then in the '80s and here, now, today, became so obsessed with The Smiths. You felt that they were on your side. "And if the people stare, then the people stare," Morrissey sings, encouragingly. You acknowledge that you're different than the crowd and that very same crowd might hate you, but you don't back down. That's dignity, right? And if you felt pissed off, frustrated, sad, or needed a laugh, a Smiths album was just a needle drop away. – SC
"Handsome Devil"
[1983; B-side, "Hand In Glove"; found on Hatful of Hollow]
The Smiths surely deserve some kind of award for courting controversy with one of their earliest tracks. "Handsome Devil," originally released in live form and later as a BBC Session track on their Hatful of Hollow compilation, is indeed sexually suggestive. Even predatory: "Let me get my hands on your mammary glands"; "I crack the whip and you skip/ But you deserve it." The content of the song led to some (pretty obviously erroneous) accusations in The Sun of the song advocating for child sexual abuse. Of course, Morrissey's response to the scandalous accusations is characteristically snotty: "This piece makes me out to be a proud child molester, and I don't even like children."
This is, perhaps, why there was never a more polished studio version of the song, though that may well add to its allure. It's raw and loud — one of the band's most abrasive post-punk tracks, thanks in large part to some of the best riffs Marr ever strummed. It might seem quaint by today's standards, but in 1984, The Smiths created the illusion of being something that most bands today could scarcely dream of: Dangerous.- JT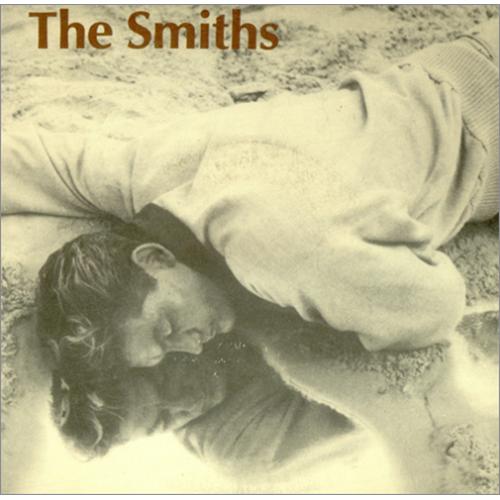 "This Charming Man"
[1983; Single; found on The Smiths (U.S. edition)]
This stellar jangle-pop track, based around one of Marr's first truly iconic guitar licks, further introduced the band's dark, yet campy approach. In it, you'll find a first-person narrative of a young man marooned at the side of the road until he's picked up by the titular 'charming man.' Through courtly, sophisticated vocabulary (and the tongue in his cheek) Morrissey casts a very personal lens on homosexuality, simultaneously expressing his own desires and his distaste for the mindset and mannerisms of 1980s gay culture in the UK. – AK
"Jeane"
[1983; B-Side, "This Charming Man"]
Somewhat fittingly, the downcast b-side to "This Charming Man," "Jeane," a song about the pains of poverty, couldn't even find a proper home on any of the first three Smiths compilations (Hatful of Hollow, Louder Than Bombs, The World Won't Listen). The song is most likely named after Morrissey's aunt Jeane who, according to his autobiography, lived in slums and was physically abused by her husband with whom she had three children. The song's most repeated lyric, "We tried and we failed," imparts a degree of dignity to Jeane's predicament; even though she lives in poverty she maintains a "greedy grace," tidying her house and holding on to hope even though Morrissey doesn't "believe in magic anymore." The somber lyrics are supported by Marr's upbeat, jangly guitar work and a year later the track would be covered by Sandie Shaw with Marr playing an acoustic chord progression and Morrissey supporting with backing vocals. – DG
"Accept Yourself"
[1983; B-Side, "This Charming Man"]
"Time is against me now," Morrissey sings in one of the first songs he and Johnny Marr wrote together. Five minutes in and they're already sizing up gravesites. Terrifically adolescent, "Accept Yourself" is every teenager's inner dialogue, echoing itself into junior immortality with every amplified worry. Morrissey can't do what he's telling himself to do, unable to leap the hurdles set in his path by his life, the past and most diabolically his shoes. Yet Johnny Marr's playfulness — at one point I swear he's quoting the intro to "Love Will Keep Us Together" — keeps it from being maudlin. Not quite the Smiths' ground zero, it's at least their preface. – PP
"Wonderful Woman"
[1983; B-Side, "This Charming Man"]
You can probably guess from the title — since this is Morrissey we're talking about here — that the woman in question in "Wonderful Woman" is in fact not very wonderful. Not wonderful at all. She's got "ice water for blood/ neither heart nor spine" and reveals her character through her fucked up sense of humor: "I'm starved of mirth/ Let's go and trip a dwarf." Yeesh. That's like sitcom-level awful, and yet, the narrator just can't help himself: "When she calls me, I do not walk/ I run." I don't really want to say "I think we've all been there," because that'd be dishonest, but I think we've all at least witnessed it second- or third-hand, and it's hard to watch. But Morrissey likes a villain, and he puts her on an awful pedestal here, with a gorgeous instrumental backing featuring a rare glimpse of harmonica in a Smiths tune. – JT