Thou and Emma Ruth Rundle announce collaborative album, May Our Chambers Be Full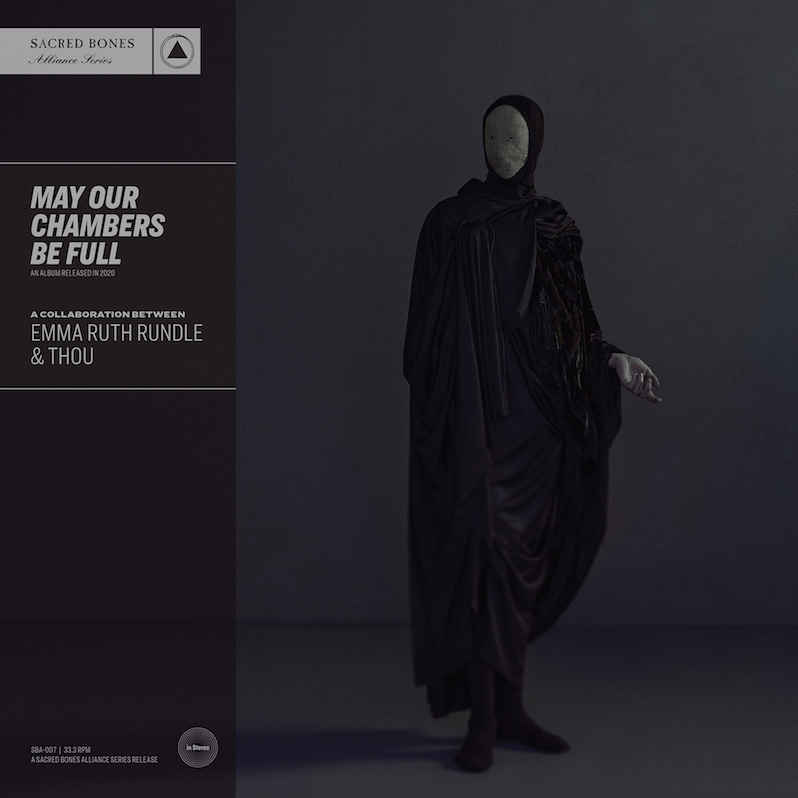 Last year, Emma Ruth Rundle and Thou toured together, performing individual and collaborative sets. After teasing the potential studio version of that collaboration since then (one of our most anticipated albums of this year), the two artists are finally revealing the finished product. On October 30, Sacred Bones will release May Our Chambers Be Full, part of the Alliance Series of albums that also includes Uniform's collaboration with The Body, as well as Stephen Brodsky and Marissa Nadler's collab album. The first track Thou and Rundle have released from the album is titled "Ancestral Recall," and you can hear it below. Pre-order info can be found here.
Emma Ruth Rundle's last album was 2018's On Dark Horses. Thou's was 2018's Magus (though they also released a couple covers albums this year).
Thou and Emma Ruth Rundle May Our Chambers Be Full tracklist:
1 – Killing Floor
2 – Monolith
3 – Out of Existence
4 – Ancestral Recall
5 – Magickal Cost
6 – Into Being
7 – The Valley
Both Thou and Emma Ruth Rundle are featured on our list of the Top 150 Albums of the 2010s.