Truly Great: New Order, —The Singles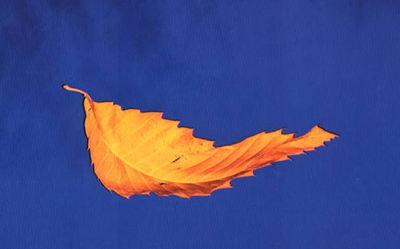 If New Order did nothing more than release "Blue Monday" in their time together as a band, they still would have done a greater service to rock, pop and dance music than just about any other band in the '80s. Arguably few artists mastered the art of the pop single in the same way that New Order did, combining a sense of avant garde flair with overt hooks, dance-friendly beats, playful electronics and stunning melodies. Were one to curate a list of the best singles in the 1980s, one would likely find no fewer than ten contributions from New Order, and even a few notable releases in the '90s and beyond. Our own list of the Top 100 singles of the '90s featured the band's "Regret" at a respectable #33, which isn't bad considering the group was absent most of the decade.
Three years ago, we paid tribute to the band's first four albums in our Truly Great Albums Series, and Movement, Power Corruption and Lies, Low-Life and Brotherhood are four albums that hold up remarkably well over time. As does fifth album Technique, which ended up as one of our best albums of 1989. New Order represents a unique era of pop music in which there wasn't always crossover between albums and singles. Today, most artists will likely pluck singles from existing albums, rather than intentionally keep the two separate. For New Order, however, they were almost two different worlds.
This month, Rhino Records reissued New Order's first five albums, each complete with a bonus disc of singles, b-sides and remixes, presenting an alternate side of the band that had existed the whole time, yet in a different capacity. New Order didn't start out as a dance band. In fact, in the beginning, they sounded very much like Joy Division, the band from which they were spawned after frontman Ian Curtis' death. Yet the band took to the dancefloor pretty quickly, and soon began cranking up the beats, issuing remixes and extended versions for their biggest singles. And soon enough, New Order became synonymous with club culture.
New Order's singles chart a parallel path alongside their albums, with the variety and character of each single providing a look into the band's varied aspects and personalities. In the beginning, the lingering specter of Joy Division haunted their work, as evident in debut album Movement. Yet the three singles released surrounding that album reveal a slightly more playful and more electronics-based band, experimenting with beats and effects and beginning to turn away from the heavy gloom of their album tracks. What's even more interesting is that, should one take the six tracks from the band's first three singles, add in "Dreams Never End" and Peel Session only track "Turn the Heater On," and hell, you've got a completely parallel album to Movement that's similar in aesthetic, yet much brighter in tone. As I mentioned to a few people recently, the bonus disc of Rhino's Movement reissue is almost a perfect album itself.
"Ceremony" is not only the band's first single, but their first classic single, displaying Peter Hook's high-end bassline, melodic and sweet. Of course, it was initially a Joy Division song, so if any similarities exist between it and the band's other singles, it's for good reason. The darkness in the lyrics are pure Curtis as well: "Watching her, the things she said, the times she cried, too frail to wake this time." Bernard Sumner's lyrics, by comparison, have always been a bit less tragically poetic, sometimes even silly, though by all means unique. "In A Lonely Place" is the track's b-side, a yin to the yang within "Ceremony." It's heavy and atmospheric, with ominous synths and cymbal rings, recalling the tom-heavy gloom of "Atrocity Exhibition." "Procession" finds New Order beginning to embrace their pop jangle, a sound later perfected on Low-Life and Brotherhood, while its b-side, "Everything's Gone Green," kicks up the disco beats and flash firing synthesizers, opening up a world of possibilities, one which would be fully explored on Power Corruption and Lies. In fact, within "Everything's Gone Green," there are none-too-subtle shades of "Blue Monday." "Green" became an a-side, itself, just after the release of Movement, paired with "Mesh" and "Cries and Whispers," a song that appears on Substance, mistakenly, as "Mesh," while that song is nowhere to be found. "Cries and Whispers is the bigger standout of the two, however, rumbling along an eerie post-punk combination of disco beats, hollow synth and bouncy, yet steady basslines. I've always considered it one of the band's best songs, and though the band released a few songs as elegies to Ian Curtis, this one seems the most celebratory and most fitting, a message from New Order, rather than Joy Division: "Some day, I know, you get where you should go/ There's hope, you've heard, there's life in another world."
New Order fully embraced a more joyful and pop-friendly sound with the release of 1982's "Temptation." Sumner steps into the role as frontman perfectly, crooning with more emotion, while the ring of his guitar hits a perfect note, harmonized with Hook's legendary bass tones. And though it's a lengthy seven minutes (many of their singles extended well beyond expected radio edits), it's one of the band's most beloved and memorable, quotable throughout, particularly as Sumner incants "oh you've got blue eyes/ oh, you've got green eyes/ oh, you've got grey eyes." Its b-side, "Hurt," is almost like an evil twin, paired with a similar beat, yet opting for a more ominous, minor key sound, with Kraftwerk-ian keyboards and raw vocals. After that, New Order released their monster: "Blue Monday." Its opening bass loop is iconic. In fact, I'm tempted to say no drum loop is as recognizable, at least that's how it should be. It's a perfect dance song, and unlike anything that's come since. Its combination of synth loops and noir-y, almost surf-inspired guitar makes it a wholly original composition, one that serves as a blueprint for synth-pop for decades to come. And its instrumental counterpart, "The Beach," is pretty awesome as well.
From there comes "Confusion," which doesn't quite live up to previous singles, but remains interesting regardless, for its embrace of early hip-hop sounds and 808 handclaps aplenty. But then there's "Thieves Like Us," another example of New Order at their most immaculate. The song's intro extends beyond two minutes, but it's fucking monolithic. The synthesizers are immense, and absolutely glorious. The rolling bass hook is kickass. And while, in perspective, Sumner's vocal isn't perfect, it works wonderfully here. And one can't help but sing along to his cry, "It's called love/ and it belongs to us!" Its b-side, "Lonesome Tonight" is a bit slower and more guitar-driven, previewing, in a manner of speaking, the sound that would come to characterize 1986's Brotherhood. One of the band's more peculiar singles is "Murder," an instrumental track that harkens back to the group's earlier, darker sound, but with a more defined guitar hook and samples from both "Caligula" and "2001: A Space Odyssey." Hal 9000 really makes the track. You know, looking at "Temptation" through "Murder," it's probably somewhat unsurprising that these eight tracks would make yet another great album on their own, a revelation that has certainly arisen to those who have put the tracks from Substance on shuffle.
Low-Life actually featured two singles quite prominently: "The Perfect Kiss" and "Sub-culture." The former is yet another home run single from the band, with an ascendant chorus and some bizarre frog samples (though they're impossible not to love). "Sub-Culture," likewise, has a cool, minor-key synth progression that sets it apart from much of the band's material, though an interesting bit of trivia regarding the single is that sleeve designer Peter Saville didn't care for the song's mix, deeming it unworthy of a design. Picky, but we'll have to respectfully disagree. "Shellshock" and "State of the Nation" are two of the band's most over-the-top and dramatic singles, and while decent enough, don't necessarily represent the band's best and brightest in the mid '90s. Rather, those honors go to "Bizarre Love Triangle" and "True Faith." The former is New Order's best-known song after "Blue Monday," and as pure pop as the band has ever sounded. The hooks are immediate, the beat is quick, the chorus is unforgettable and the production is impeccable. It's the very example of what a pop song should sound like. Furthermore, it exists in various forms, from the three and a half minute seven-inch edit, to the nearly seven minute Shep Pettibone remix, and of course the instrumental "Bizarre Dub Triangle." "True Faith," however, is one of my personal favorites. It's pristine and infectious, with lyrics that subtly dance around the subject of drug abuse. The video is hilariously absurd, but seems to contrast to the heavier themes within its soaring chorus of "I used to think that the day would never come/ that my life would depend on the morning sun." Its b-side, "1963," is a bit lighter and slower, but with lyrics that seem to depict a murder of sorts, in a similar fashion to the ghost visiting his mourning family in "Love Vigilantes."
When New Order released Technique, they had seemingly built an album around singles, which is something the band had never done before, save for placing "Blue Monday" as the centerpiece to Power Corruption and Lies on certain pressings. With Technique, New Order dabbled in Balearic beats and delved further into high energy club sounds, which is particularly evident on "Fine Time," one of the most upbeat and hyperactive songs in their catalog, not to mention sexual. The line "you're much too young/ to mess around with me" sums it up best. "Round & Round" comes closer to classic New Order. Though it opens with an explosion of synthetic strings, its chorus is melodic bliss. And the guitar-driven "Run" takes a sharp turn away from any Ibiza-inspired beats, offering a respite from the onslaught of megadance.
As the sequence from Movement to Technique represents the band's best albums, so does it represent the era during which they released their best singles. As mentioned before, New Order was fairly quiet during much of the '90s, though they did release Republic, which yielded the amazing "Regret." The period between Technique and Republic yielded soccer anthem "World In Motion," which certainly isn't in the same league as "Bizarre Love Triangle." And though their '00s output is still pretty good, the only truly outstanding single to have emerged in the past ten years is "Crystal," which is notable not just for being a hell of a song, and a remarkable comeback, but for its video, which gave The Killers their name. And though the band's first ten years are without question their most amazing, it's worth noting that few bands have proven capable of releasing a string of both albums and singles as New Order has for an entire decade. As of right now, the band's status is fairly vague, with Peter Hook claiming the band has broken up and the rest of the members keeping mum. But even if they never release another note, one could subsist entirely on their 12-inches for ages to come.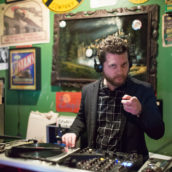 Jeff Terich
Jeff Terich is the founder and editor of Treble. He's been writing about music for 20 years and has been published at American Songwriter, Bandcamp Daily, Reverb, Spin, Stereogum, uDiscoverMusic, VinylMePlease and some others that he's forgetting right now. He's still not tired of it.