Vatican Shadow (Dominick Fernow of Prurient) announces new album Persian Pillars of the Gasoline Era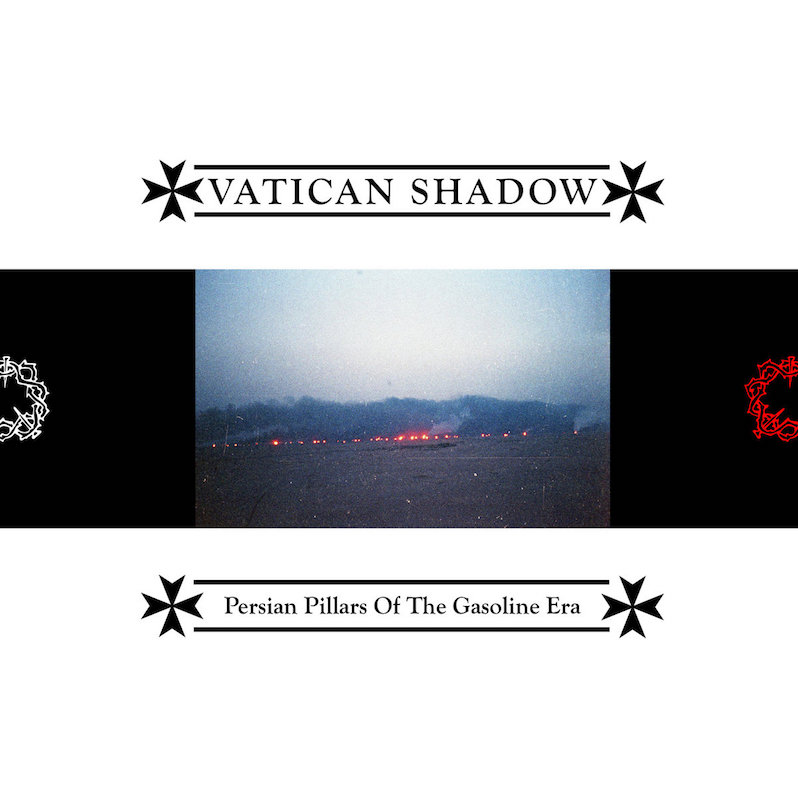 Dominick Fernow (Prurient) has announced a new album as Vatican Shadow. On September 18, Fernow's techno project will release Persian Pillars of the Gasoline Era via 20 Buck Spin. The album was mastered by Godflesh's Justin Broadrick, and an early teaser for the album does have a bit of Broadrick's crushing industrial textures in its menacing techno sound. Check out the trailer below.
A press release states that, thematically, the album "connects the dots of America's underdocumented overthrow in Iran of one of the first advocates of self reliancy and democracy in the Middle East, to the bedrock of violence that would later erupt post-Gulf War and suffocate the world economy in 2001 on USA shores."
Vatican Shadow Persian Pillars of the Gasoline Era tracklist:
1. Predawn Coup D'etat (Schwarzkopf Duffle Bags Of Rials)
2. Rehearsing For The Attack
3. Uncontrollable Oasis (Real Life Spy Mystery Ends With Scientist Hanged In Iran)
4. Taxi Journey Through The Teeming Slums Of Tehran
5. Moving Secret Money
6. Ayatollah Ferocity (The Refinery At Abadan)
Read our introductory Greatest Hits guide to Prurient.