Watch Phoebe Bridgers, Jason Isbell and more on Cyndi Lauper's Home for the Holidays benefit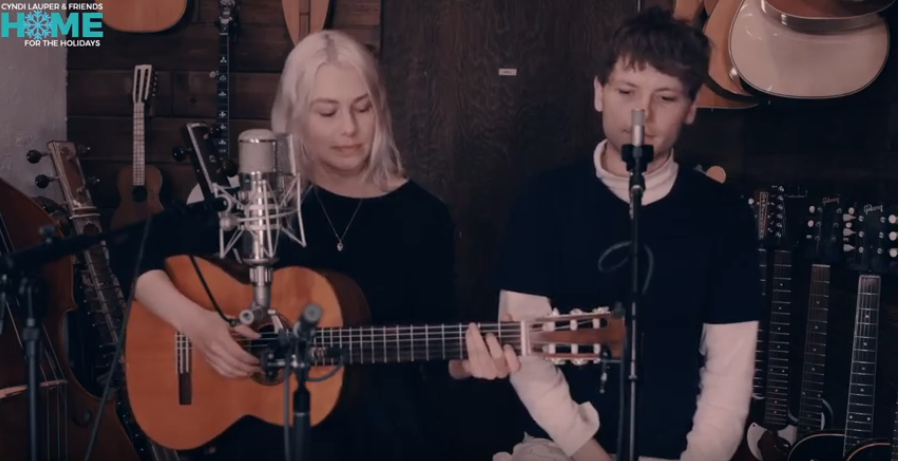 This weekend, Cyndi Lauper held her Home for the Holidays benefit virtually. It's a fundraiser for True Colors United, which Lauper co-founded to help assist homeless LGBTQ youth. The fundraiser is now available to watch in its entirety, and it includes a lot of memorable performances from notable artists. Phoebe Bridgers covers "Christmas Song" with her drummer and collaborator Marshall Vore, Jason Isbell and Amanda Shires perform "The Problem," Dolly Parton performs her new Christmas single "Christmas Is," and Brandi Carlile performs "Somewhere Over the Rainbow." Among the other guests who show up include Henry Rollins, Taylor Swift, Billie Eilish, Boy George and Jackson Browne.
Watch the full show below.
Jason Isbell and Phoebe Bridgers are both featured on our list of the Top 50 Albums of 2020.