Watch the Monufest live stream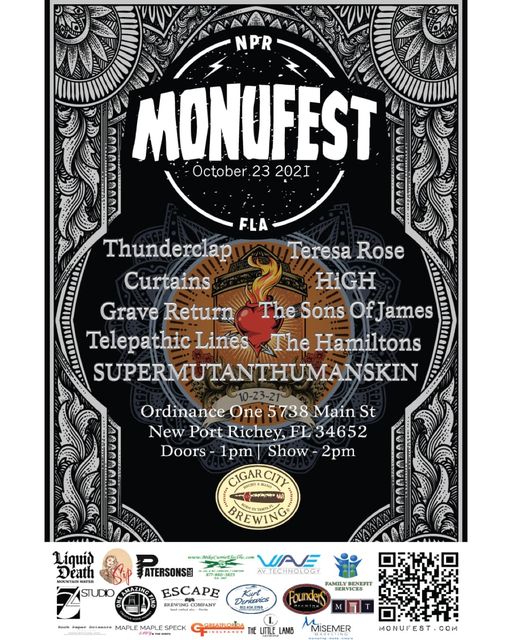 Today is the Ashtray Monument label—which has released some excellent records by State Drugs and Dead Feeling—today hold their daylong festival Monufest, taking place in New Port Richey, Florida, and the full festival is streaming live. The lineup includes HiGH (whose new album Out My Scope is a recent favorite of ours), Telepathic Lines, Curtains, Thunderclap, The Hamiltons, Theresa Rose, Grave Return, The Son of James, and Supermutanthumanskin. The festival is presented by Ashtray Monument and Cigar City Brewing, and taking place at Ordinance One.
Watch the full live stream below, and turn it up!