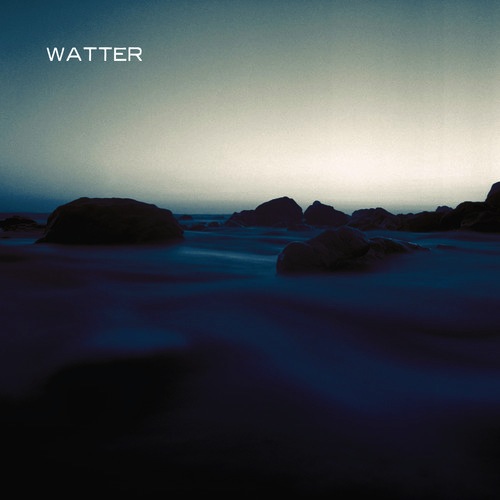 Buy at iTunes | Buy at Insound (vinyl)
Looking at the cover of their debut album, it might be easy to pass off Watter as a run-of-the-mill ambient, new-age outfit. There is a sense of nostalgia and a possible hint of yearning for the past that can be likened to this image, but the reasons for being so are far more perverse than the simplistic means of clinging to the past. This World — an album created by Grails' Zak Riles, multi-instrumentalist Tyler Trotter and Slint's Britt Walford — is a dense and pensive meditative study in melancholy.
Whereas Walford's work in Slint was abrasive, paranoid, and schizophrenic, Riles' in Grails is bombastic, cinematic and triumphant. Listening to these two worlds collide is a magnificent idea that absolutely works on paper, and happens to translate well sonically. Opening song "Rustic Fog" begins with washes of synth sounds that pay homage to the great Krautrock bands of yesteryear. Before long, Morricone-esque guitars sneak their way into the soundstage, providing an excellent theatrical backdrop through the use of smooth chords and rusty sounding Western acoustic guitar lines. The bass is minimal, yet effective. And the driving force behind it all, the drums, keeps a steady and confident stride. Here, Walford is relaxed, organized and well-tempered, refusing to break out of the hypnotic, straightforward beat he and the band are locked into. The track maintains this restrained and reserved state throughout, slowly breaking down its layers one by one as it comes to an end.
The third member of Watter, multi-instrumentalist and producer Tyler Trotter, is known for being Grails' audio engineer, and here he touts his abilities behind the soundboard in expert fashion. The dusty acoustic guitars that conjure up the past and childhood memories shine through beautifully against the flourishes of elegant piano on tracks like "Lord I Want More" and the titular track. The climax at the midway point of ironically-titled gargantuan track "Small Business" is brought to life by punishing, thick guitar riffs, and airy, ethereal background vocals from Rachel Grimes, on top of a masterful bass line from the hands of the virtuosic Tony Levin and fits of hysteria in Britt Walford's roaring drums.
Trotter uses these instrumental tools as a means to convey a sense of wonder and exploration. If "Seawater" is a Tangerine-Dream-meets-Earth walk down a long, windy, dirt road in a foreign ghost town, then "Bloody Monday" is a spectacular reflection on youth and what it means to be young again. The musicians sound energized, as if they too are performing these pieces to rediscover their sense of nostalgia.
The closing title track is a glorious summation of the record. It is a gorgeous display of two moods: somberness and hope. The former half of the song proves to be a mournful glance at the past, while the remainder is a courageous, uplifting look forward to the future. We need the past to remind ourselves who we are, no matter how bleak it may be, but the future will always be brighter.
Similar Albums:


Grails – Deep Politics


Earth – Angels of Darkness, Demons of Light II


Stygian Stride – Stygian Stride