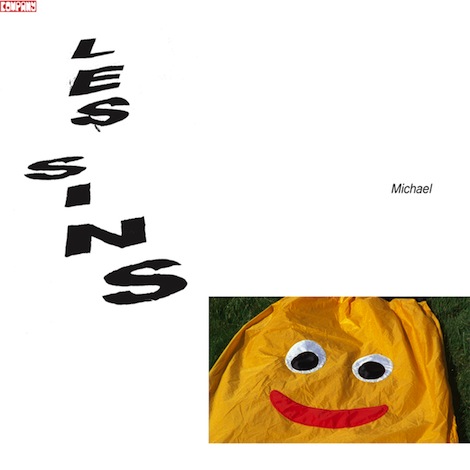 Following musicians on Instagram can feel a bit invasive at times, but for the most part it's interesting to see what they have to share. It usually ranges from awesome record collections, pictures from touring and producing new music to anything that's outright random and hilarious. Which brings us to Chaz Bundick, lead singer and architect of Toro Y Moi. Almost a year ago, Bundick made a brief post stating he was leaving and not returning until 2015 to make albums. Just this past year, almost no information was provided on any projects he was working on, which lent a more mysterious aura to Bundick's commitment. Last August, Bundick was listed as part of FYF's lineup under his side project, Les Sins, and Bundick has finally released its debut album, which finds him pursuing a more house-oriented direction that bears some similarities to his main project.
Toro Y Moi and Les Sins are not the same, but Les Sins contains a few elements that could easily belong in Bundick's other project, and vice versa. The drenched keyboards often associated with chillwave are somewhat present, but Les Sins' debut, Michael is far removed from that and tends to go in more of an electronic/house direction. Michael is a fascinating debut — a refreshing record, and the rare musical product that perfectly synchronizes with the timing of the season.
Michael's opener, "Talk About" blends some fast paced beats, with rapidly shifting tempos and a down pitched verse sample of Nas' "One Love," integrating Bundick's further love and appreciation for hip-hop, which he's hinted at with Toro y Moi. "Why," one of Michael's centerpieces, is also an excellent addition. Featuring the enthusiastic vocals of Nate Selman, combined with tight and funky basslines, guitars, drums, samples and keyboards, it's an amazing feat — not just for Selman, but also for Bundick as he further expands his musical palette. Bundick, supposedly, originally didn't want the track featured on the album, but didn't have anywhere else to place it. Despite those initial feelings, this track fits perfectly with the other compositions. Consider "Bother," a track that expresses Bundick's feelings overall towards his work. It contains background crowd noises, along with a pitched and chopped line sampled from Bundick: "Don't bother me, I'm working." Tie that in with some close-knit beats and a badass keyboard solo, and it's clear Bundick isn't fucking around.
Michael displays Bundick's growth as a musician — his impressive work ethic is present on hidden gems like "Bellow," with its hypnotic beat and dark keyboards making for a piece of music that blends well and holds its own ground. Side projects are rarely this convincing or captivating, for that matter. In most cases, it's usually an exercise for an artist to work out some otherwise unwelcome indulgences. With Les Sins, Bundick is committed and serious. Michael covers a lot of ground for such a small and short record. It might not earn as much attention as Toro y Moi, but the music here is enjoyable. Bundick knows where he wants to go, and seems to have no problem getting there.
Similar Albums:


Four Tet – There Is Love In You


Daphni – JIAOLONG


Toro y Moi – Anything In Return