Veruca Salt : Ghost Notes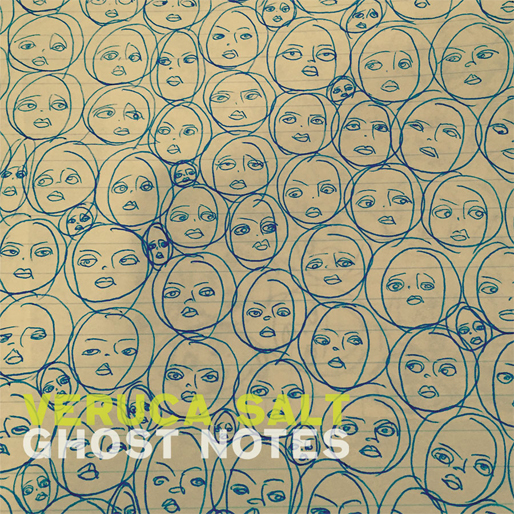 Two incredibly significant things happened during seventh grade: First, I acquired a wallet chain. It did not serve any practical purpose, like keeping my wallet secure—it merely dangled while clinging from one belt-loop to another. This was like an amulet that gave me rebellious superpowers. Perhaps more importantly, however, I discovered Veruca Salt's American Thighs. As a supremely awkward and pseudo-rebellious middle schooler, Veruca Salt's screeching warnings of "Seether" and the haunting "Spiderman '79" were serendipitous patron saints. Subsequently, in seventh grade, the devil-may-care abandon on Blow it Out Your Ass It's Veruca Salt catalyzed fantasies of Nina Gordon and Louise Post inviting my awkward 13-year-old self to smoke cigarettes in the bathroom and ditch school. The Chicago band majestically narrated tales of heartbreak but still sneered at the world with growlingly majestic guitar distortion.
Being that Ghost Notes is the original lineup's first full-length effort in nearly two decades, perhaps the most remarkable aspect of the album is the organic cohesion between Nina Gordon and Louise Post. The album is at its best when the two singers croon over each other. "Empty Bottle" begins with the two delicately layered over each other before exploding into ferocious power-pop and "Love You Less" is vintage Veruca Salt, where the two singers bounce off of each other while the rusty sounds of the guitar neck squeak in the background. Meanwhile "Come Clean Dark Thing" fuses the coffee-stained pastoral imagery from post-grunge with the group's classic hyperbolic snark. Without sounding melodramatic, beneath many songs on Ghost Notes ("The Sound of Leaving," "Lost to Me" ) the group seems entirely comfortable speaking, on and perhaps also satirizing, the love and tumult that made various members of the band split at various points.
It seems miraculous that a project, which was placed on hiatus when the group was in their late-twenties still feels relevant as the quartet's members approach their fifties. Perhaps more impressive is that Veruca Salt's user-friendly rendition of riot grrl ethos, still resonates uncontrived and naturally with me today.
Similar Albums:


The Breeders – Mountain Battles

Giant Drag – Lemona


Bully – Feels Like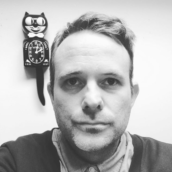 Paul Glanting
If a meteor was just hours away, Paul Glanting would recall that he has been in a Lil Wayne music video and has a 4.7 (out of 5) on Rate My Professor. He is at work on his first novel, Adjunct Megafauna.