At the Drive-In : in•ter a•li•a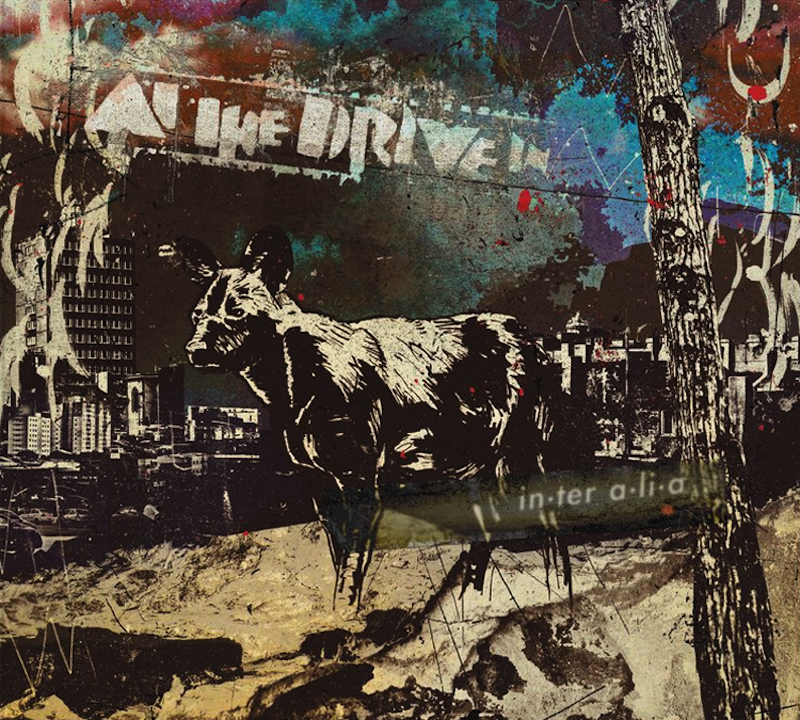 If it wasn't for the now 17-year-old Relationship of Command being the awe-inspiring full-length it was—and for all practical purposes, near peerless—reviewing At the Drive-In's new album in•ter a•li•a from a more isolated standpoint would have been a significantly easier task. There are plenty of musicians who take a near generation-long hiatus, or just break up entirely, and try to take the sparks of creation to the formless kindling before them and turn it into something comparable, thematic and wholly identifiable as theirs. Without hesitation, this is At the Drive-In, it sounds like them, possesses the same hallmark complexities and at times gorgeous and oddly harmonious chord progressions positioned closely above a perilous percussive line of wanton aggression and mayhem. Its an aural balancing act, one that anyone who's heard the band's discography knows how captivating, spastic, and intense it can be.
But, this isn't Relationship of Command. That's important to note. This is something new entirely, and with newness of course, comes conflict. Something that's heard at the start of the album with "No Wolf Like the Present." For certain, it's a hyper-energetic and motivated introduction to the album, which ultimately lacks direction. Cedric Bixler-Zavala's vocals here, displaying quantities of both maturation and growth, are unique and different compared to prior outings and, in this instance, perhaps far too different at points. The manic, hyper-emotive and abruptly changing vocal style of Bixler-Zavala feels at odds with the track itself. This vocal pattern continues throughout the second track "Continuum," although the bass work is spirited, with a plumbing and hypnotic groove that comfortably carries the track.
The old At the Drive In style of song construction, delving from verse, chorus, verse, chorus, breakdown/bridge/experimentation, chorus, is pretty well established throughout the album. And after a rough start with the first two tracks, "Tilting at the Univendor" is the first genuinely strong track on the album. It's peppy, with interlocking seamless transitions between weepy flanger tinged effects laden guitars and Bixler-Zavala's trademark rapid fire vocals, with an incredibly cathartic ending. More importantly it solidifies that this album is not going to be governed by the ghost of Relationship of Command, and instead ends up sounding deeply similar to their first two albums, warm and raw, aggressive and more linear in their approach.
"Governed by Contagions," the single off the album, is perfectly decent, especially concerning some of the more obvious political leaning tracks on the album. But it pales in comparison to the following track, "That's the Way the Guillotine Claps," with actual accompanying claps accentuating the chorus and reverberating in the background throughout, an evocative and deeply thematic effect that ties in the title of the track to an actual device of sound.
Reverting back to an older formula once more, "Pendulum in a Peasant Dress" could have passed for a lost track off of In/Casino/Out, with its muted warmth, with surprisingly gigantic hooks. "Incurably Innocent" seems to have been written in the same mindset, exuding a vibrancy with ascending chord progressions and melodic harmonies, which gives it a raised sonic profiled when compared to the rest of the album. Its polish even extends to its lyrics, which lack most of the typical surreal conceit. It feels incredibly polished, easily the strongest track on the album.
Throughout the last half of the album some of that crucial momentum that was built up in the middle begins to slow down, impeded by the decadent yet oddly timid tracks such as "Call Broken Arrow" and "Holtzclaw". It's really "Ghost Tape" that deserves recognition, probably due to it standing in such contrast to the rest of the album's framework. Lacking the generic bombast of the first two tracks, and not wishing to emulate the blueprint of the rest of the album, "Ghost Tape" feels like it should have belonged on Relationship of Command. Its contrasting melodies slowly build along a tract of mechanical grooves that simmer in the background while Bixler-Zavala, in rare form, sounds significantly subdued. It's interesting stuff.
There are inspired moments throughout in•ter a•li•a. Ultimately it just doesn't work as well as it should because it's at times too safe, and effectively an impassioned look at what could have been, with the arduous passage of time standing between what was brilliance and is now good but too safe. Simply put, this album is between two worlds and unable to fully decide which one it wants to a part of. It's something far older in style and far leaner than what they had once left behind with the mesmerizingly brilliant Relationship. Listeners should judge this album by its own merits, but don't forget why the idea of new music from At the Drive-In was such a promising prospect in the first place.
Similar Albums: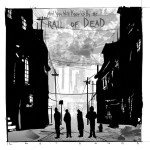 …And You Will Know Us by the Trail of Dead – Lost Songs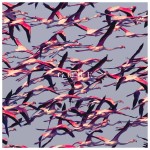 Deftones – GORE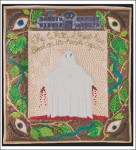 Murder City Devils – The White Ghost Has Blood on its Hands Again