The 10 Best Mercury Prize Winners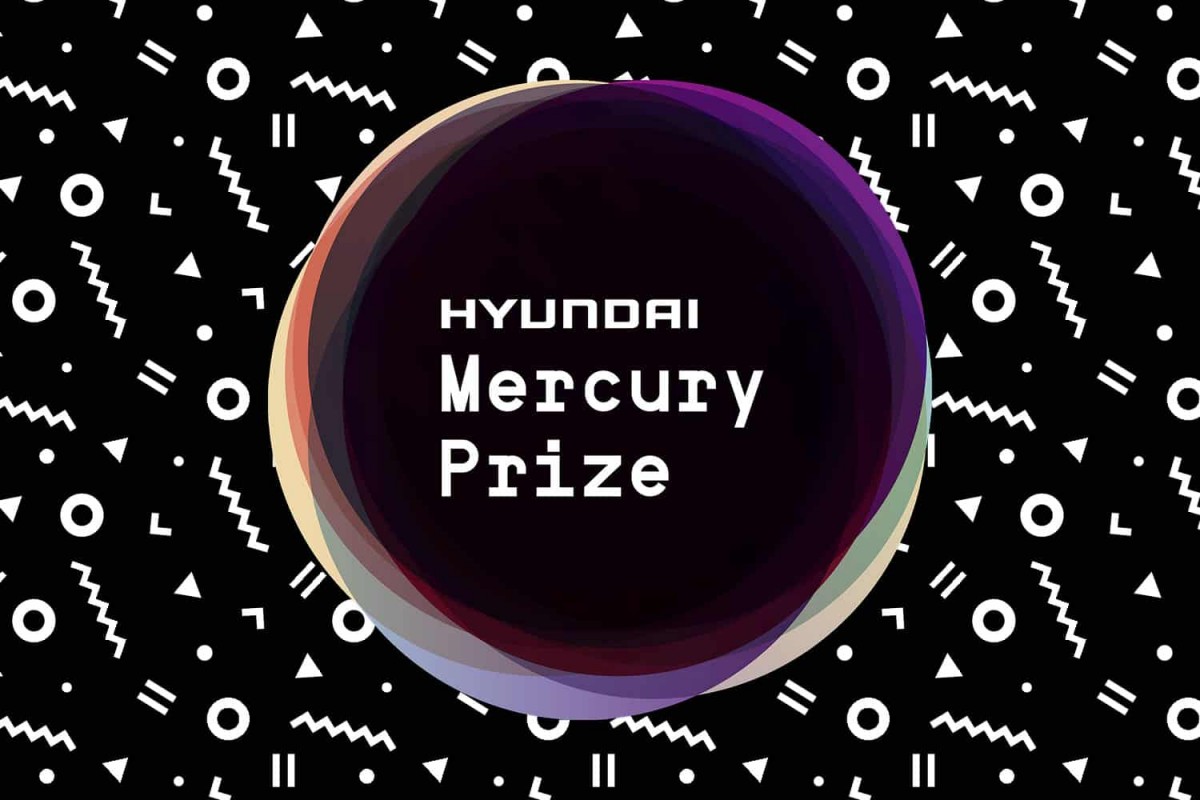 This week, UK gloom-pop outfit and Treble favorites The xx were honored with the annual Mercury Prize, an award given to British artists who released the best album of the year, as determined by a panel of industry judges. However, in its 19th year, the music prize has racked up a fairly long and interesting history of winners. Some of them have faded into obscurity, others have become superstars, and quite a few huge acts, from Oasis to Blur to Radiohead, have never made it past the shortlist of nominees. But plenty of stellar albums have been winners, and here are ten of them.
---
Primal Scream – Screamadelica
(1991, Creation)
The first ever Mercury Prize winners, Primal Scream were nominated yet again in 1997 for Vanishing Point, making them among a handful of artists to re-emerge well into their careers. Yet Screamadelica was a revolutionary sound upon its release, a novel blend of the group's indie rock songwriting and elements of house, dub and gospel. Since then, they've gotten angrier, dirtier, more political, but consistently innovative, save for the occasional attempt at a Rolling Stones album.
---
Suede – Suede
(1993, Nude-Columbia)
Few years in MP history are quite as fascinatingly jumbled as 1993, which produced a list of nominees that included Britpoppers The Auteurs, classical artist Gavin Bryars, New Order, PJ Harvey, hip-hop/big beat nostalgia trips Apache Indian and Stereo MCs, and, uh, Sting. But Suede's debut album had already sucked most of the air out of the room, what with its sexually ambiguous cover art, video clip with man-on-man smooch and glam rock swagger aplenty. Easily one of Britpop's greatest chapters.
---
Portishead – Dummy
(1994, Go! Discs)
While the Mercury committee frequently awards artists who innovate or pioneer, it's not always the case. Sometimes, clearly, they just want to give a pile of cash to some dudes playing guitars. Not that there's anything wrong with that. But Portishead was one of the earliest examples of a band doing something new and different. The Bristol trip-hop scene had already been well established by that point, but Portishead added a more cinematic atmosphere to their downtempo, dubby torch songs, thereby creating something entirely new in the process. Just a shame they weren't nominated for their equally stellar 2008 album, Third.
---
Pulp – Different Class
(1995, Island)
In recent years, Jarvis Cocker has grown a beard, stepped on the fuzzbox and transformed into a raunchy but still quite charming rocker. But back in 1995, he and his bandmates in Pulp embodied everything that was magnificent about Britpop. An ambitious and highbrow group, but one with melodies that not just rivaled, but bested most of their peers, Pulp were the genre's valedictorians. And Different Class was their dissertation, a collection of songs on topics ranging from infidelity to long-lost loves and class division, all set to irresistible hooks. Black Grape never had a chance.
---
Badly Drawn Boy – The Hour of Bewilderbeast
(2000, Twisted Nerve – XL)
Oh, Damon. How the mighty have fallen. Badly Drawn Boy's debut, The Hour of Bewilderbeast was amazingly good. Too good, in fact, and the scruffy singer-songwriter hasn't released an album with the same kind of magic as that first, incredible full-length. Its follow-up, Have You Fed the Fish?, was still pretty good, and his third, One Plus One Is One, had a handful of gems, but nothing near the touching songwriting of "The Shining" or stunning earworms like "Once Around the Block." Maybe it's not fair to keep comparing each album to that first amazing release, but it's just… so… good.
---
PJ Harvey – Stories From the City, Stories from the Sea
(2000, Island)
PJ Harvey was nominated twice for the Prize before finally rising to the top in 2001, for her darkly romantic 2000 set, Stories from the City, Stories from the Sea. Nobody can say she didn't deserve it by that point, given the album's power and beauty, not to mention Polly Jean Harvey's unstoppable career up to that point. Interestingly enough, that very year, Gorillaz were also nominated, but requested that their nomination be withdrawn, as group mastermind Damon Albarn described winning as "carrying a dead albatross around your neck for all eternity." For some, that might be true, but Harvey seems to have done just fine since then.
---
Dizzee Rascal – Boy In Da Corner
(2003, XL)
Dizzee Rascal is one of only a handful of hip-hop (or grime if you must) artists to have ever been honored with the Mercury Prize, and more notably still, one of four artists to have beaten Radiohead. Of course, Radiohead's never one, so that's probably a moot point. But when Dizzee released his debut, its clattering 808 beats and hyper-speed wordplay caused quite a buzz, and with good reason. And in its aftermath, critics and record buyers (to a certain degree) discovered grime. The genre may not have the same new and interesting curiosity to it as it did mid-decade, but this album endures.
---
Franz Ferdinand – Franz Ferdinand
(2004, Domino)
When Franz Ferdinand released their debut at the dawn of 2004, it should have been apparent that they were going to win the hearts of critics and fans of rock music on both sides of the Atlantic. But it doesn't hurt that the year they were nominated for the Mercury Prize, their competition would be a little limp. Sure, Belle and Sebastian, Basement Jaxx and The Streets might have had a slight chance against a less charismatic and magnetic opponent. But Joss Stone, Keane, The Zutons, Ty (who?) and Jamelia (who!??) didn't really stand a chance. One listen to "Take Me Out" is probably all that it took.
---
Antony and the Johnsons – I Am A Bird Now
(2005, Secretly Canadian)
The Mercury Prize's judging panel is notorious for defying expectations, but in 2005, their choice to hand the award to Antony and the Johnsons raised a few eyebrows. While Antony Hegarty was, in fact, born in the U.K., he has since remained active outside of the country, now a long-term fixture in New York City. This especially irked the Kaiser Chiefs, but technicalities be damned, I Am A Bird Now is just too beautiful and heartbreaking an album not to win.
---
The xx – XX
(2009, Young Turks-XL)
This year's winners, The xx, were far from underdogs in 2010's race. Though this year's pool included quite a few underdogs, upstarts and youngsters, from Villagers to Wild Beasts and Laura Marling, it also included patron saint of Britpop Paul Weller and previous winner Dizzee Rascal. What gave The xx the edge, however, was their moody, sexy and elegantly performed brand of dreamy goth-pop. It's not often that a band can smash together the aesthetic of The Cure and Chris Isaak's "Wicked Game," but The xx do it quite well.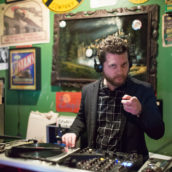 Jeff Terich
Jeff Terich is the founder and editor of Treble. He's been writing about music for 20 years and has been published at American Songwriter, Bandcamp Daily, Reverb, Spin, Stereogum, uDiscoverMusic, VinylMePlease and some others that he's forgetting right now. He's still not tired of it.