Ballast Point: A Legacy of Innovation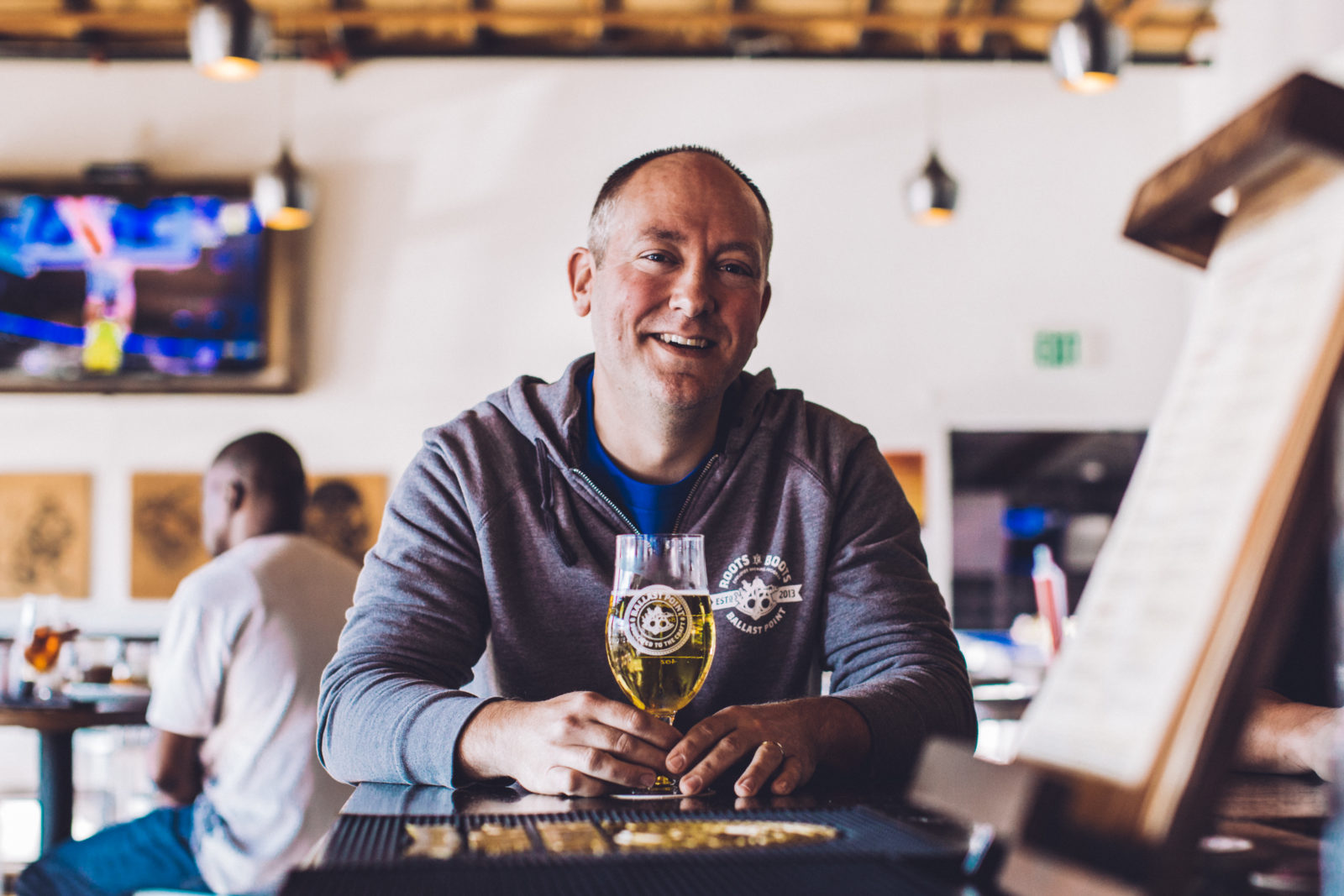 "If you're not changing, you're not growing."
Colby Chandler, Vice President and Specialty Brewer at Ballast Point Brewing Company, says that the one constant in Ballast Point's history has been change. That change has come as the result of vibrant growth in the San Diego craft beer community, certainly, but for Ballast Point, it also means constantly innovating. And for 25 years, they've only kept challenging themselves to develop and deliver new and exciting beers.
Started in 1996 by a team of homebrewers at Home Brew Mart in San Diego, Ballast Point has gone through every level of growth as a brewery, from a nanobrewery with a half-barrel system, up to 50 barrels and eventually 100,000. And with each new level has come the introduction of new flavors and styles.
As one of the earliest breweries on the San Diego craft beer map, Ballast Point has been at the forefront of innovation in brewing. Their portfolio of beers over two and a half decades showcases both their commitment to experimenting with new styles and flavors as well as their versatility, from early favorites like the California Kölsch to bold flavors like the barrel-aged Victory at Sea Imperial Porter with coffee and vanilla and Habañero Sculpin IPA.
The brewery's bold flavor experiments are a reflection of their passion for beer, as well as a reflection of their diverse team and community. In fact, some of the greatest inspirations came from their early customers at Home Brew Mart.
"We've always had the ability to make really balanced beers whether it's big, bold stouts or kettle sours, and a lot of that came from Home Brew Mart," Chandler says. "Having those homebrewers come in all the time, that pushed our boundaries a little bit. We weren't always known for one type of beer—we did six lagers at one point, back in 2007. The challenge has been just to make sure the art stays forward."
The brewery's emphasis on putting that art of craft forward—along with a high standard that includes 300 quality checkpoints from grain to glass—means their innovations in brewing haven't slowed down after all this time. Take, for instance, latest offerings Wee Gus and Big Gus, a pair of "brother" beers made with similar recipes but markedly different results. Both recipes begin with pilsner malt and dextrose, but from there the recipe and process varies a little with each beer.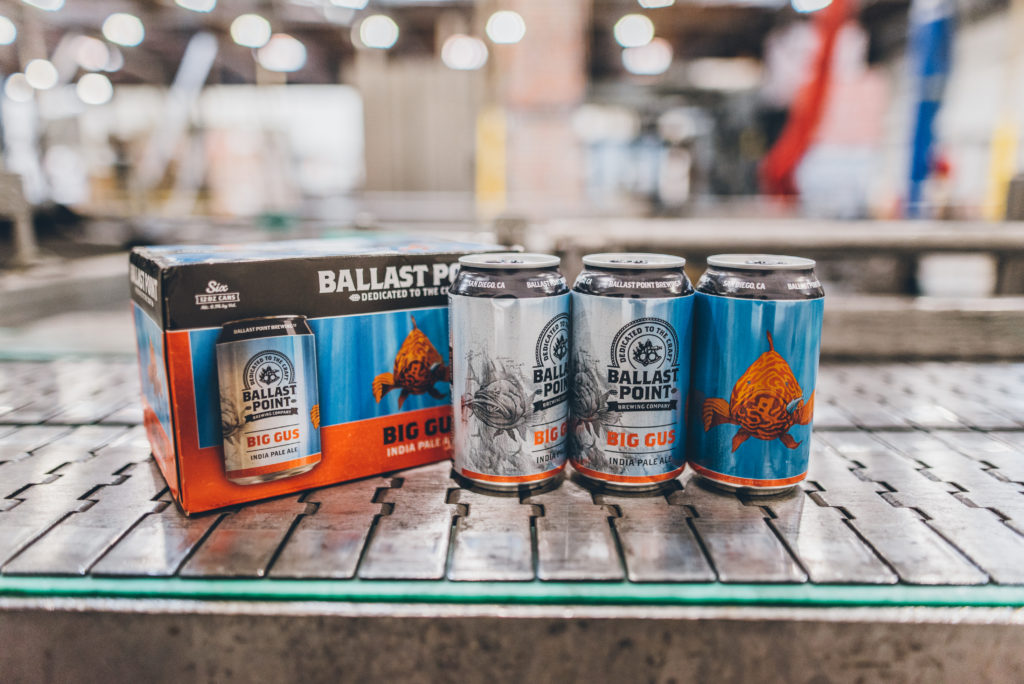 Big Gus is the end result of a goal to make a clear "hazy" IPA, bucking a trend that hazies should only have a cloudy appearance. Big Gus has a soft bitterness at 50 IBUs, and a dryness with a fruity aroma. Wee Gus, by comparison, is a hoppy lager with floral aromas and just a hint of black pepper. It's an easy drinking beer, and though it wasn't their specific intent, it comes in at only 95 calories. It's what brewer Chris Hotz refers to as a "lawnmower beer," the kind of lager you can drink on a weekend on your front lawn.
Along with its unusually light color and low calories, part of what makes Wee Gus stand out is its unusual combination of hops—German Hallertau Mittelfrüh hops and Northern Brewer hops—which are rarely found together in the same beer. Hotz explains, "When we threw them in there, it was kinda just to see what would happen. It turned out to be one of our favorite flavor combinations, just because it was different. It reminded me of drinking a white wine. It just stood out."
Hotz, a brewer in the research and development team at Ballast Point along with Chris Takeuchi, says that they came up with the idea for Wee Gus and Big Gus the same way their best beers often do—by having a round of beers together.
"We brew what we like to drink and incorporate in every brew either a new ingredient or an old ingredient we're not familiar with, or a new technique," Hotz says. "A lot of the time we get together and have drinks, and that's where a lot of our best ideas come from. Just having beers and talking shop."
For 25 years, Ballast Point has placed an emphasis on R&D, motivated simply by "doing things that hadn't been done before," as Chandler puts it. Ballast Point brews more than 50 styles of beer, but they develop more than twice that each year in the R&D stage. Even in their infancy, though, the brewers at Ballast Point were always trying new things, which came mostly as a result of wanting to set themselves apart from what their neighbors were doing.
"One of the biggest things was not wanting to compete with my friends—the other breweries in town," Chandler says. "If they're making a coffee imperial stout, then we won't make a stout, maybe we'll do a porter instead. Nobody was making an India pale lager, so we started doing that. There was barely an internet when I started. We had one computer at work and nobody knew how to use it, so we had to go to other breweries to learn things. There weren't enough of us around to compete with each other.
"There were plenty of beer styles out there to be made," he adds. "And there still is, if you look hard enough."
Ballast Point's R&D team develops over 130 new recipes each year. Not all of them are brought to market or distributed on a wide scale; the end result isn't always what the brewers expected, but sometimes those happy accidents are what lead to the most inspired results. The emphasis on trying new things—new ingredients, new processes, new flavor profiles—is how they eventually end up with beers like Wee Gus and Big Gus.
As Ballast Point reaches its milestone 25th anniversary, the brewery has once again entered into a new phase. After being purchased by indie brewers Kings & Convicts Brewing Co., Ballast Point returns to its roots as independent brewers. Which means that the future holds more creativity, more experimentation and what Chandler calls "ground-up innovation."
"More beers. More innovation," Hotz adds. "All we really care about is making good beer."