Fucked Up release Year of the Horse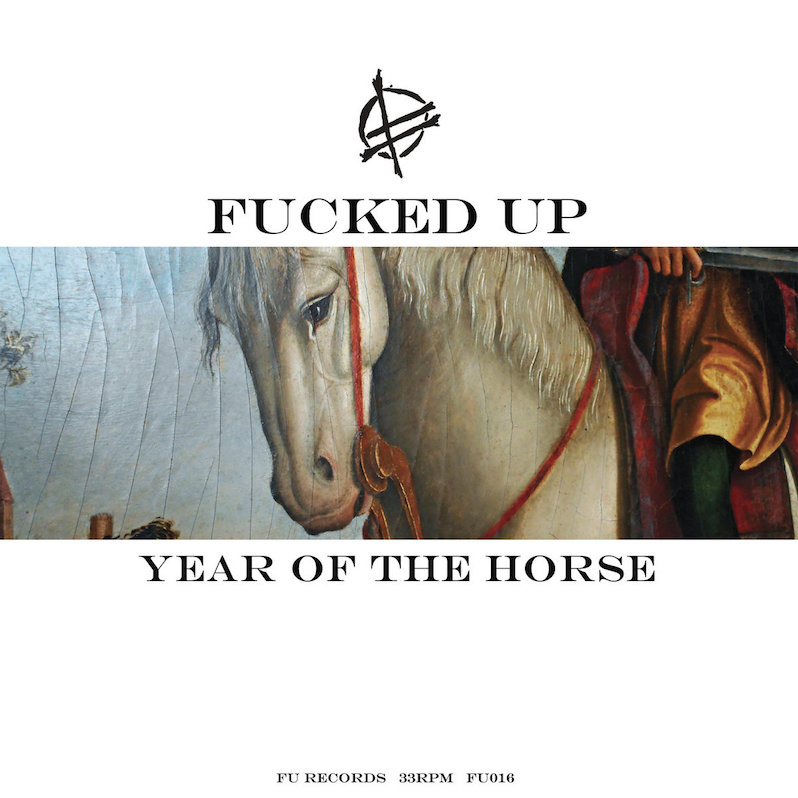 Fucked Up have just released the first new entry in their Zodiac series in four years. After 2017's Year of the Snake, the group have released Year of the Horse, an epic four-track set, today on Bandcamp. The release coincides with Bandcamp Friday, though it will remain on Bandcamp after today, unlike some of the limited releases that artists share for the monthly fundraiser event. "For now this is just living on Bandcamp," the band says. "No spotify, no streaming. We will announce the physical in a while. For the next few months this will just be released as song and story, so please enjoy. Full lyrics are available with download."
Fucked Up have dedicated the new release to Power Trip's Riley Gale and Iron Age's Wade Allison, who both died in the past year. Hear the sprawling, 19-minute "Year of the Horse – Part One" below.
Fucked Up's last album was 2018's Dose Your Dreams.
Fucked Up's David Comes to Life is featured on our list of 10 Essential Punk Rock Operas.