Celebrate the Catalog: The complete Low discography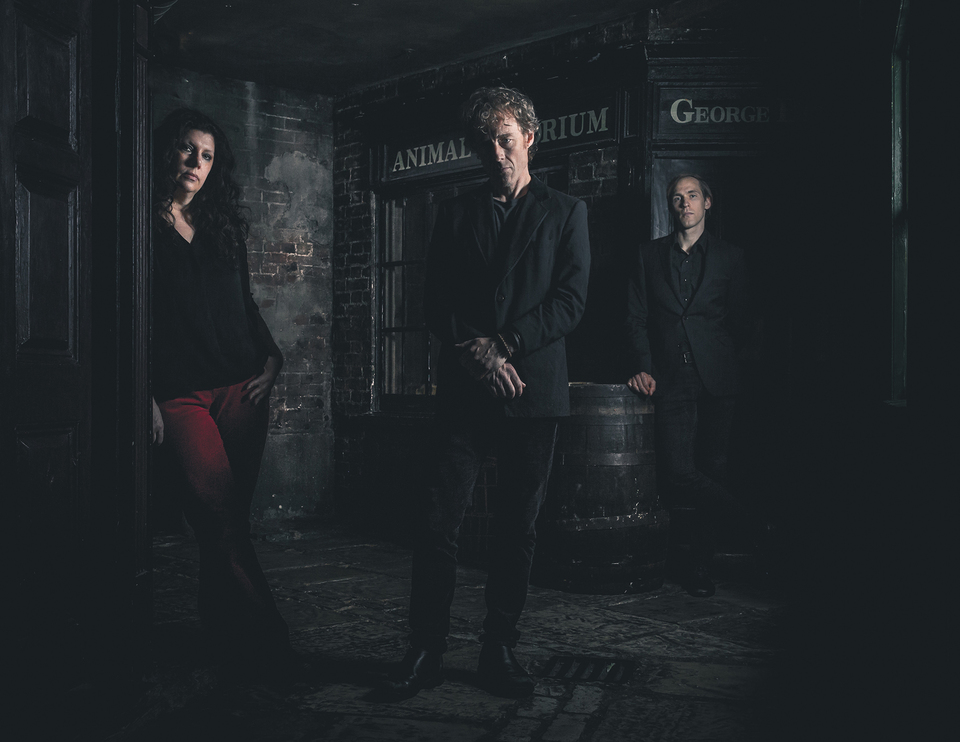 At the time Low emerged, a peculiar trio out of Duluth, Minnesota with a sound bearing few contemporaries, they would have been difficult to imagine. Their contemporaries were bands like Codeine or Red House Painters, who were more abrasive and folkier than they were, respectively, while forebears such as Galaxie 500 and The Velvet Underground merely hinted at the patient, stark and stunning sounds they crafted. The critics called it "slowcore," a name that now seems both quaint and glib, though it made sense at the time. When everyone else turned their amps up and rocked the fuck out, Low lingered in snowflake-delicate silence and moved at double-digit BPMs at a maximum. This wasn't music that raced toward a climax, it made the most of the place it was in.
That was just under 25 years ago, and since then Low's progression has taken them to some even more interesting and incredible places. For decades, the core of the band has been the married songwriting duo of Alan Sparhawk and Mimi Parker, with bassist Zak Sally playing with them up through the mid-'00s, later being replaced with Matt Livingston briefly and then Steve Garrington. But Sparhawk and Parker are essential to the core of the band, their vocal harmonies giving each song a sense of emotional gravity that makes even their subtlest moments devastating. Of course, they've gone into some weird directions since the early days, most recently taking on noisy, electronic experimentation with new album Double Negative. And various other albums have found them tackling noisier rock music, mostly acoustic folk rock, ominous post-rock sounds and even some playful sampling. Regardless of the approach, Low will most certainly break your heart.
With one of the best albums of their career looming large among the year's most prominent releases, the time seemed ripe to listen to the band's catalog as a whole and chart their progression from reluctant pioneers of "slowcore" into the consistently compelling iconoclasts they've become. Join us in this album-by-album trip—the complete Low albums ranked and rated, and given a deeper listen.
Updated in 2022
***
Buy these albums at Turntable Lab
---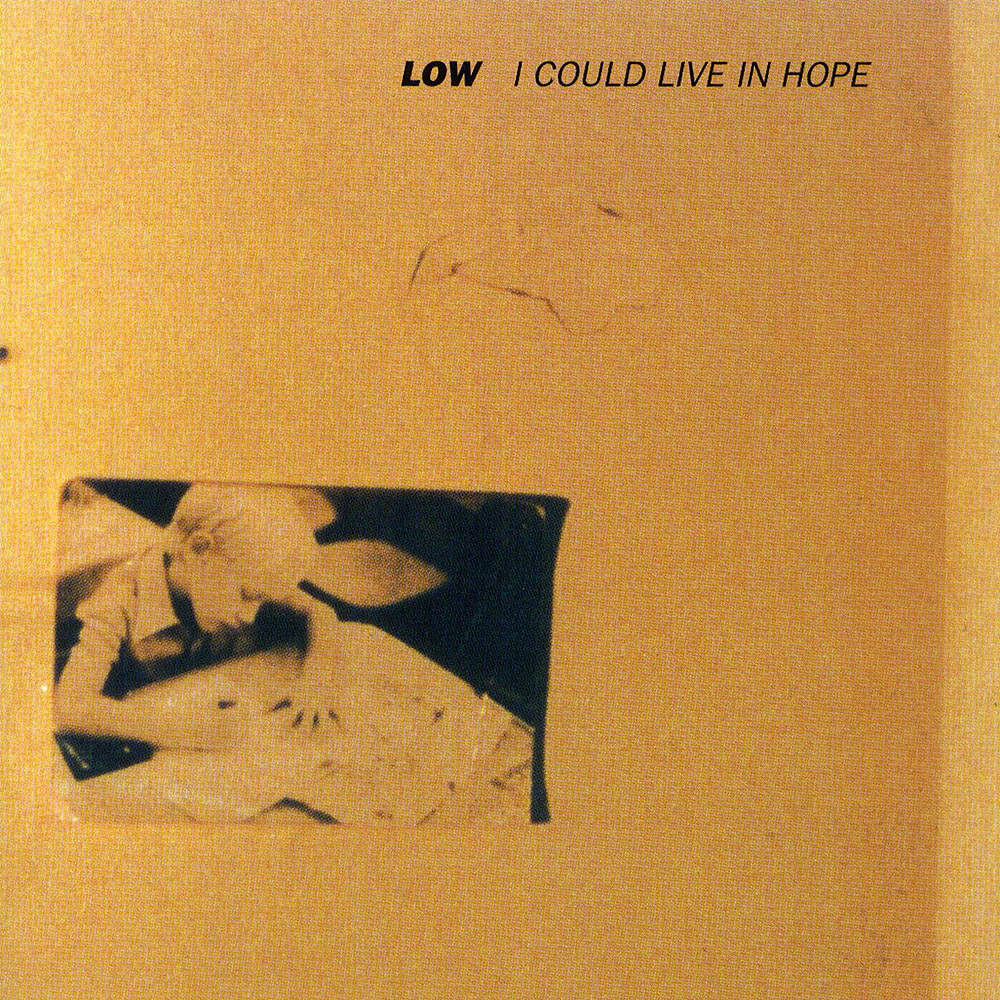 I Could Live In Hope
(1994; Vernon Yard)
I Could Live In Hope is an absolutely devastating way to begin a career. When the prevailing trends in independent and alternative music leaned toward louder, grungier guitars, Low went in the other direction, turning off the distortion pedals and delivering music that ranged from whisper-quiet to more ominous and tense. Their music, in other words, had very little to do with the more mainstream trends at the time—despite the fact that they ostensibly released their music on a major label, the budding Virgin Records subsidiary imprint Vernon Yard (which didn't last very long, but did briefly count among its roster The Verve). In fact, Low didn't even so much as release a single until a couple albums later. It's easy to hear what caught the interest of Virgin, however, even if they proved an unusual band to market at the time. I Could Live In Hope stands among the band's darkest and most haunting albums, sharing a lot more in common with the sepulchral starkness of The Cure's Faith than the more meditative strums of slowcore pioneers Galaxie 500. Through songs like "Cut," "Lazy," "Drag" and "Rope," Low deliver a breathtaking first album that just so happens to be one of their most perfectly anguished and, frankly, pretty goth.
Rating: 9.5
Long Division
(1995; Vernon Yard)
The first Low song I ever heard was "Shame," from Long Division, a song that moves so patiently and delicately that it feels at times like it's barely there. I didn't know what to make of it at first, to be honest. It was different, and it was interesting, but I didn't quite get it—my obsession at the time was Quicksand, and the less a band sounded like that, the less my interest was fully captured. Not that many years later I eventually fell in love with Low's gorgeously graceful sound, though still found Long Division somewhat elusive. It's not a record that makes sense on a warm, sunny day or in social situations. It's incredibly intimate—perhaps even more so than its predecessor, though not quite as tonally dark. There's an exception to that: "Turn," which rivals the tension on anything from I Could Live In Hope. Still, by and large Long Division is an album of delicate ballads more about what happens when guitar notes are left to ring than the progression of the melodies themselves.
Rating: 8.3
The Curtain Hits the Cast
(1996; Vernon Yard)
Throughout the '90s, Low's evolution was gradual, much like the pace of their songs. There were marked differences between each of their records, but the ethos remained the same. The Curtain Hits the Cast isn't as immediately striking as the band's first two records, but it also represents growth in terms of their songwriting and ambition. The album contains some of their boldest moves in the early part of their career, such as the nine-minute dirge "Laugh," as well as the sprawling, expansive "Do You Know How to Waltz?", which devolves into a hypnotic drone that sounds like it belongs on a Godspeed You! Black Emperor record (and Low and GY!BE would become labelmates within a couple years, for that matter). It also contains the band's first proper single, "Over the Ocean," which actually doesn't sound any more or less commercial than any of the band's other songs. But it also proved that Low weren't averse to accessibility, even as they were drifting slowly into even more experimental territory.
Rating: 8.7
Secret Name
(1999; Kranky)
Low's first album for the venerable experimental label Kranky is suitably peculiar. It's their first recorded with Steve Albini, which usually means a more physical presence and a focus on the instrumentation played live and captured in the moment. Secret Name has some more unconventional arrangements, however, as evident in the first track, "I Remember," which is built on sparse, crackly sample loops. Similarly, the weird, eerie and excellent "Don't Understand" begins with a backwards loop that eventually gives way to a heaviness that their previous albums only hinted at. Yet "Immune" showcases a melodic sensibility that's as aching as it is unforgettable and mixtape-able. This album feels in large part like a stepping stone toward something greater—the albums that followed in the next few years proved to be some of Low's best—but Secret Name is a necessary moment of experimentation and formula-tweaking. And though it's not as cohesive as their absolute best records, it's an enjoyable listen through and through.
Rating: 8.5
Things We Lost In the Fire
(2001; Kranky)
It's not the most experimental album in Low's catalog, nor arguably even the most innovative. But it's hard to argue against Things We Lost in the Fire being Low's best front-to-back set of songs. Because, frankly, there's not a bad one in the bunch, or even an underwhelming one. I'll concede that I have a particular fondness for this album, as it's the album that got me into Low—not the first one I heard, but rather the one that first resonated with me on a deeper level. It doesn't hurt that there's a fairly broad palette they're working with; "Dinosaur Act" is among their heaviest tracks, and Steve Albini's production lends even more weight to the unprecedented thunder that the band harnesses. And even in the subtler moments, like the ominous "Whitetail," there's a power and tension that feels darker and more menacing than any of the band's prior releases. But this is less an album about power and volume than it is about loss and grief. A profound sense of sadness and ache permeates these tracks, which on the surface might make them the hardest to listen to. Not so—Low find a certain comfort in rebuilding, in paying tribute to what's been lost, in making a moment linger. "Laser Beam" is one of their most delicately beautiful moments on record, and it's incredibly intimate. And "July" might just be their best song, a climactic anthem that combines the Sparhawk and Parker's voices into something at once melancholy and triumphant.
Rating: 9.6
Trust
(2002; Kranky)
I've never thought of Trust as a polarizing album, at least not any more than Low can be considered a polarizing band, which I suppose they perhaps are on some level. (They're definitely not for everyone.) But this is the album that seems to yield the widest swings in public opinion; it's one of their highest rated on RateYourMusic, for instance, but landed dead last in Stereogum's summary of their career. In the case of the latter, the verdict is "self-indulgence," and I kind of get it. It's a really long album, and not everything is going to work, necessarily. The eight-minute "John Prine" arguably could have been trimmed, but then again it sounds cool enough to just keep on going. And really, it's hard to argue that some of the weightier material here really needs any editing, because they were still riding a songwriting high that began a year prior on Things We Lost In the Fire. So seven minutes of the moody, psychedelic "(That's How You Sing) Amazing Grace" doesn't just feel warranted but earned. Ditto "Time is the Diamond," which is relatively shorter. But there's plenty of material here that's both concise and stunning, like the hard-rocking "Canada" and the tender, aching "In the Drugs." Low's approach on Trust was to play with atmosphere, and what they create is perhaps overwhelming, but only in the best way.
Rating: 9.2
The Great Destroyer
(2005; Sub Pop)
Listening to The Great Destroyer after any of Low's first three or four records is jarring. It's loud. It's noisy. It's distorted and immediate. This is, to put it simply, Low's hardest rocking record, and that's not an exaggeration. The band had been working toward this point over their past handful of records, incorporating some heavier sounds in both Trust and Things We Lost In the Fire, as well as more abrasive textures. But The Great Destroyer also features a lot of songs at elevated BPMs for that matter—it's more direct, more immediate. It's also seemingly more aggressive, though that no doubt extends from the same kind of ominous tension that colored the band's earlier albums. It also likely has something to do with the production job from Dave Fridmann. Still, it's jarring to hear Alan Sparhawk take a more frayed tone on "Monkey," delivering lines like "It's a suicide/Shut up and drive…tonight the monkey dies." But by and large this is also a really fun record, with pop moments like "California," dusty Crazy Horse-inspired tracks like "On the Edge Of" and the dense wall of sound in "Pissing." The Great Destroyer was pretty well reviewed upon release, so I hesitate to call it "underrated." But it's one of the band's catchiest and most instantly enjoyable albums.
Rating: 9.0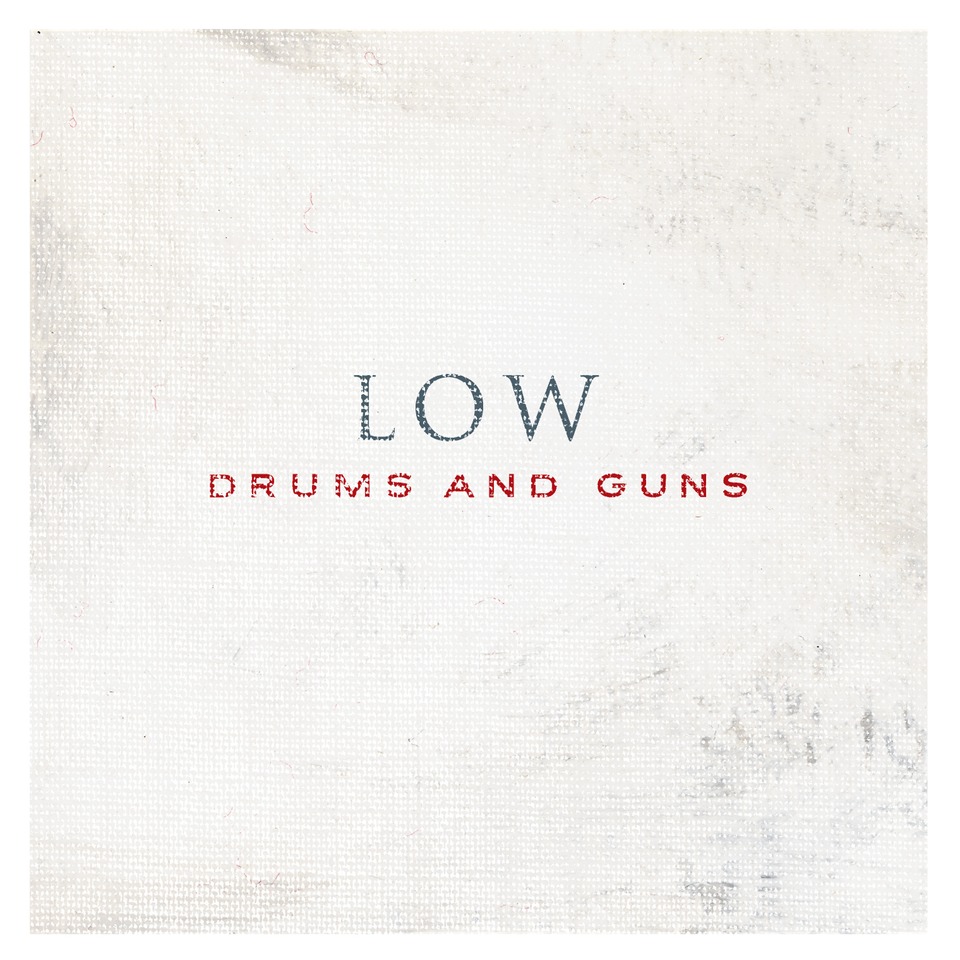 Drums and Guns
(2007; Sub Pop)
It's more than a little jarring to hear Alan Sparhawk telling everybody that they're going to die during the opening track of Drums and Guns, Low's eighth album. But then again, this was written during the Bush administration, despite the rose-colored nostalgia of misguided media figures and the like, those were fairly bleak days. So when Sparhawk sings, "All you pretty people are all gonna die," following the opening line, "All the soldiers are all gonna die," it's an echo of the anger and despair that permeated the landscape at the time, but it's also a reflection of a dark period, personally, for Sparhawk, with his physical and mental health taking a serious toll. In fact, violent imagery permeates the album; just look at the track titles: "Hatchet," "Your Poison," "Murderer," "Violent Past" etc. It's a dark and weird album, one that finds the band restructuring their arrangements into stark yet playful configurations; "Hatchet," for instance, is an infectious pop moment, even though it's primarily just guitar, drum machine and voice. "In Silence," however, doesn't feature that many more instruments than Low typically plays, but it feels immense. And "Breaker," the album's best song, is all the more haunting with its sparse organ set against Sparhawk's weirdly infectious depiction of something fairly horrifying: "Our bodies break, and the blood just spills and spills." Low have never been the type to scream, but make no mistake, they'd never sounded this angry before.
Rating: 8.7
C'mon
(2011; Sub Pop)
C'mon doesn't generally garner the same kinds of praise that Low's most acclaimed albums, have, though the flipside of that is Low have never released anything even close to a bad album—sorry to spoil the rest of this feature. By virtue of being a band that doesn't race their way through punk rock ass-kickers (at least not often), they move at a pace that always finds them carefully crafting songs that haunt and enchant. Sometimes they hit you immediately. Sometimes it takes a few listens, but they'll work their way into your blood. C'mon isn't an album of massive grandeur, but these are richly arranged songs, including some additional guitar work from Wilco's Nels Cline, and everything has a warm tone about it. So while it might not an album on par with the ambition of Trust or Things We Lost In the Fire, the songwriting and production makes it a set of songs worth visiting repeatedly. And at 45 minutes long, it's a fairly concise listen at that, at least for Low. There are some notable standouts, however, including the breathtaking "Majesty/Magic," the Beach House-like lullaby of "Nightingale," and the fuzzy "Witches," one of the best pure rock anthems in Low's catalog.
Rating: 8.4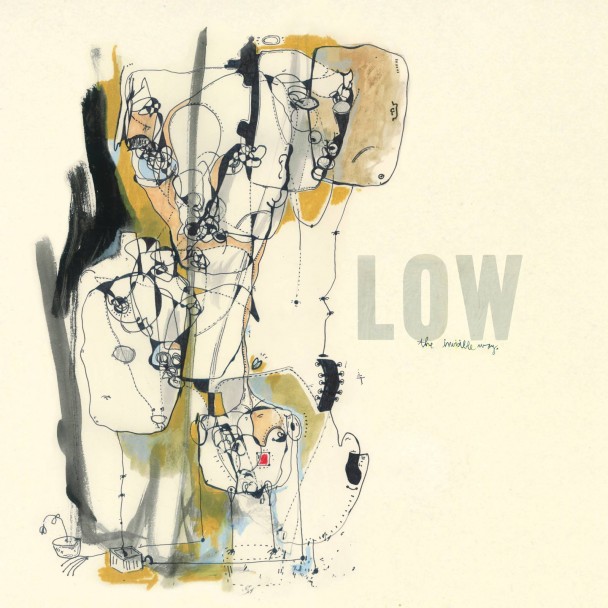 The Invisible Way
(2013; Sub Pop)
The Invisible Way is a fine album. Low's never released anything less than good, and The Invisible Way is a good album. Very good. But it falls short of great by the band's standards simply because of how high the bar is that they've set. This is a band that by virtue of being so minimal and spacious have truly only given themselves room to build and expand. (Not that what they did on their first record wasn't absolutely breathtaking.) The Invisible Way is more of a step back into earthier, more organic and natural sounds. And honestly it's refreshing. It's nice to know after various forays into subtle electronic sounds, ominous atmosphere and full-blown rock that they can make a record that simply breathes and feels good. Then again, it feels strangely straightforward in the context of so many of the diversions and excursions the band have undergone. In fact, next to this year's Double Negative, it feels like a different band (but then again most of their records do…). It's a good record though, and "Clarence White" in particular is among their strongest tracks. If this is the Low album with the lowest rating, it's only because they've set a hard standard to live up to.
Rating: 7.8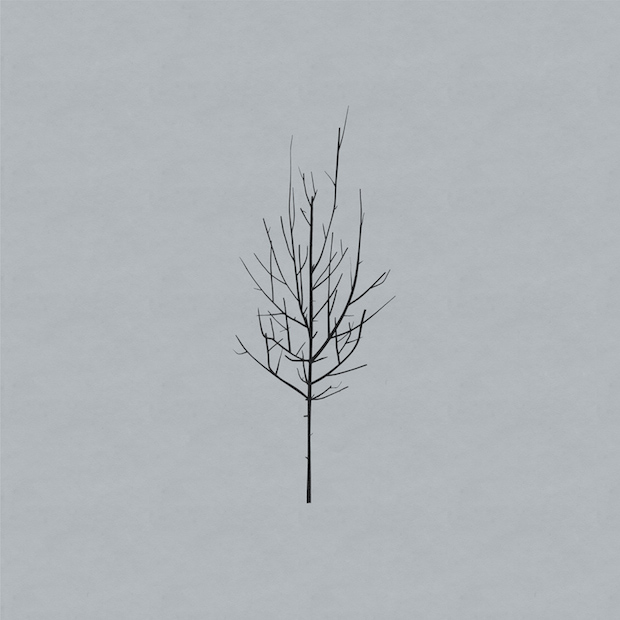 Ones and Sixes
(2015; Sub Pop)
For some reason, it seemed that this is one of the Low albums that kind of slid under the radar more than it should have. Granted, the long-running trio's near-legendary at this point, so an underrated Low album is still one that's probably going to get a good number of listens. But Low also defy expectations far more than they get credit for. After an earthier turn on 2013's The Invisible Way, Low drifted into a more eclectic and dreamy approach for Ones and Sixes, which sounds to these ears like one of their most diverse sets of songs. The glitchy opener "Gentle" suggests the more radical experimentation of their next album, Double Negative, while "No Comprende" is a laid-back rock noir and "Spanish Translation" is an earnest and powerful summation of everything they do best. This isn't the band's weirdest record (see the next entry) nor their most accessible (go back a few), but it's a striking balance of innovation and immediacy.
Rating: 8.6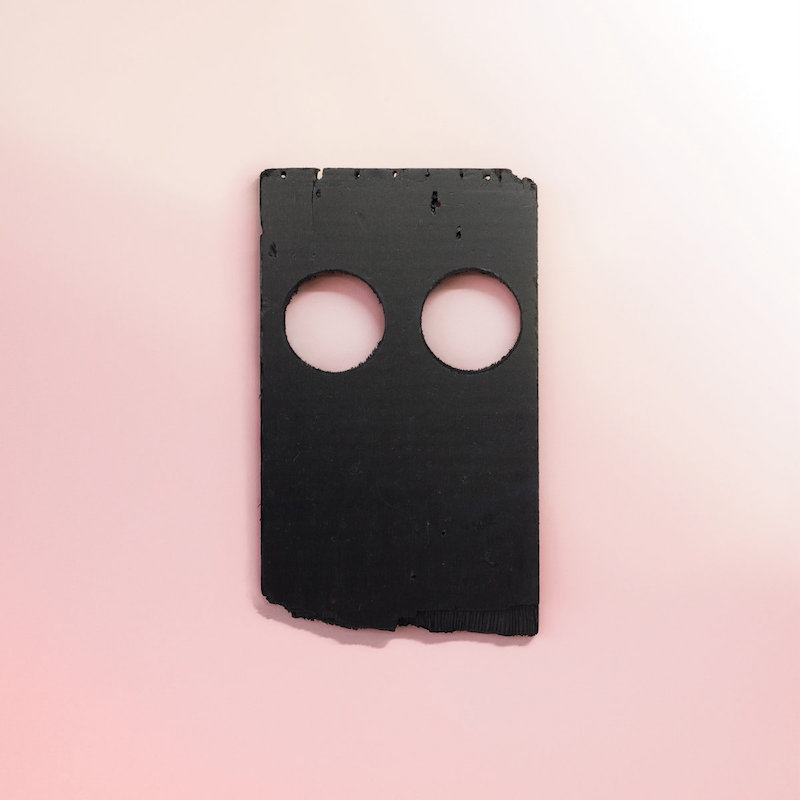 Double Negative
(2018; Sub Pop)
For how long Low's been releasing music—nearly 25 years—it's remarkable how often they're able to deliver something that surprises, even shocks. Double Negative is just such an album, their best album in more than a decade, and an absolutely breathtaking piece of experimental art rock. The first listen is more likely to disorient than to leave a solid impact; the production is distorted, obscured, made to sound chaotic and abrasive. You might even wonder if there's something wrong with your speakers. But within those peculiar noisescapes are some gorgeous and compelling melodies, often simple but carrying an emotional weight that transcends effects or fidelity. It'd be naive or even misleading to say that the sonic treatments don't go a long way toward making this album so interesting, however. Given that a handful of Low's more recent efforts have found them embracing simpler arrangements, it's fascinating to hear them take a complete 180 and lose themselves in noise, static and dissonance. On "Dancing and Blood" they essentially craft a stunning industrial dirge, whereas on "Rome (Always In the Dark)", the group's blend of vocal effects and a heavier rock sound creates a convincing facsimile to metalgaze pioneers Jesu. But the noise is part of a more conceptual reaction to a world in crisis, in a sea of misinformation and disinformation, and rapidly diminishing hope. "Disarray" gives voice to that tension and panic: "Before it falls into total disarray/You'll have to learn to live a different way." Low, it seems, could also live in hopelessness—it's just not the preferred way.
Rating: 9.3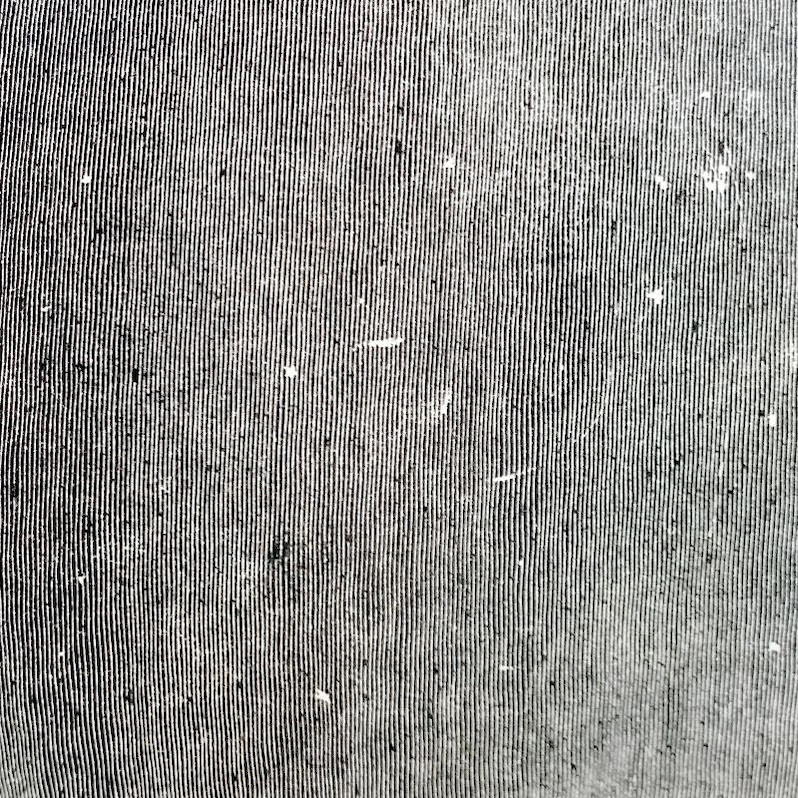 HEY WHAT
(Sub Pop; 2021)
With 2018's Double Negative, Low took a radical turn into drone, ambiance and other experimental electronic textures, turning in one of the most abstract and abrasive recordings of their entire career. Until HEY WHAT came along. An extension of the ideas presented on its predecessor, the band's 2021 album (which Treble named its album of the year) emphasized even harsher textures and heavier sounds, despite the absence of any drums on many of its songs. The group had never released a song that sounded quite like "More" in the past, its grinding electronic distortion an unexpected segue into noise rock, while lead single "Days Like These" put Mimi Parker and Alan Sparhawk's vocal harmonies into the context of a kind of modern gospel anthem. And "Disappear" is essentially Low gone doom metal, which is an idea that maybe few of us were anticipating exactly, but are thankful to hear come to fruition. If HEY WHAT isn't the band's most surprising course change in their 25-plus-year career, it's only because of the radical shift that came before it. But by any measure, it's a masterful new peak for the group. 
Rating: 9.3
---
Support our Site—Subscribe to Our Patreon: Become one of our monthly patrons and help support an independent media resource while gaining access to exclusive content, shirts, playlists, mixtapes and more.