Marvin Gaye : You're the Man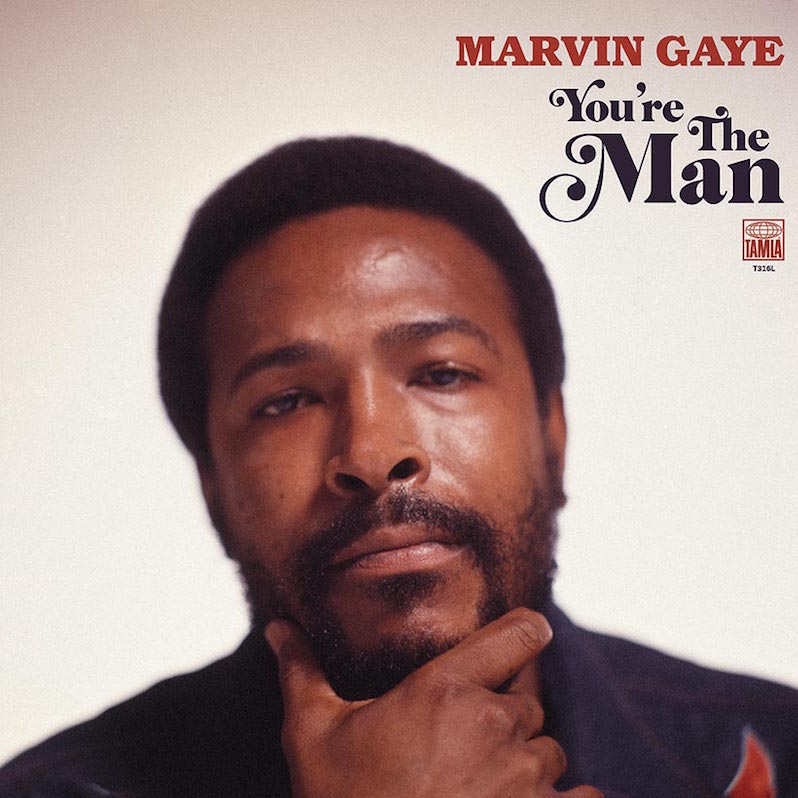 On April 2, 2019, Marvin Gaye should have become an octogenarian. In celebration, You're The Man—the shelved project recorded by Gaye during his most prodigious era, as a follow-up to the commercially and critically lauded What's Going On—finally sees a release and proves Motown and Berry Gordy left more than just money on the table.
Crashing into the beginning of the '70s with several projects that used all his musical talents, Marvin Gaye and his growing list of musical endeavors, dominated culture. For a moment, he was on top. That run began with America seriously engaging with the first ever R&B concept album, What's Going On. Garnering three chart-topping singles and evolving into an ever iconic release in the Motown canon, it launched Gaye in solo star orbit with the likes of contemporary rock stars and former fanzine beefcake, who were now growing out their hair, image, and songwriting skills to reflect the heady times. Success propelled Gaye to record and release the film soundtrack, Trouble Man, another solid commercial and critical success that featured musicians from Bohannon's band and the Funk Brothers Bands. It bundled his talents behind the production board like never before. Between 1971 and 1973, he recorded tracks for what would become the historic album, Diana and Marvin, released in 1973. Just two months earlier, he had released the glorious Let's Get It On.
Feeding off this momentum, Gaye recorded the entire You're The Man album in 1972. At first Berry Gordy gave the project catalog number Tamla 316, but eventually shelved it, not wanting to annoy Motown's "conservative" fanbase. Gaye became disillusioned when the lead single was not a pop crossover, stalling at No. 50 on the charts. Hazy about recording, mulish about relocating with Berry Gordy and Motown to Los Angeles, Marvin froze—for a minute. Then inspiration returned.
During this period Gaye recorded music that extended past an album's worth, while in Detroit and L.A. He self-produced a suite of painful ballads, worked with songwriter-turned-producer Willie Hutch, then known mainly for the Jackson 5 hit "I'll Be There," but soon to be praised for his film scores to The Mack and Foxy Brown; and with Pam Sawyer and Gloria Jones, whose "Piece of Clay" for Marvin surfaced decades later and became a crowd-pleaser in the 1995 film Phenomenon. Gaye also later hooked up with Hal Davis, who was preparing a Marvin Gaye and Diana Ross album, to cut another topical gem, "The World Is Rated X." And Marvin channeled his anger over the Vietnam War, and his brother's encounters there, into a continuation of narratives including What's Going On,  the telling song, "I Want To Come Home For Christmas." He even punched up "You're The Man" as an eerie funk exercise that fails to hit the mark of the original.
Not one of these tracks or any other on the LP, except "You're The Man," got released in the '70s. Which, upon its release in 2019, proves Motown executives dismissed such an obvious opportunity to rebrand Gaye far beyond his loverman persona. Gordy opted to play checkers, not chess, leaving a stack of cash on the table that everybody lost out on. The album, flush with ballads, calls to action against political double talk and dives into several modern '70s-sounding funk directives, is an accomplished and superior recording that has a confident, Swiss-Army-knife-type of versatility that speaks of an "I can conquer all parts of R&B and then some" eagerness to it. The loverman, while present, is not the featured attraction here. It's one of several personas that complement rather than dominate. It sounds like a fusion of Sly Stone's There's a Riot Going On challenging the system ethos crossed with the earthy soul environs of the Donny Hathaway Live session. With intricate musical accompaniment from Hamilton Bohannon's group and Motown's Funk Brothers, Gaye surrounded himself with the most in-demand virtuosos from that era, and collectively they could pull off delicate and ornate ballads or weird hazy eerie funk charts on the same date.
This posthumous release should be read as Gaye being aware of how the Beatles—especially Lennon and McCartney—were able to grow out of their "teen dream" personas and pursue weighty solo material. Shit. Marvin could not only grow out his 'fro but also go harder as a songwriter whose material would question the politics of his own country and not just propagate the bedroom persona that Gordy loved to cash in on. You're The Man fast-forwards past the environmental topic stressed on What's Going On and tackles the sociopolitical hijinks and chicanery carried out by Nixon and other political crooks. On "Woman of the World," the Afro-Cuban funk stepper, produced by Freddie Perren and Fonce Mizell, we hear Marvin speaking out about Women's Rights on a global scale peppered with the chorus "you've come a long way baby" running throughout.
Other topics include questioning the daily killings going on in Vietnam and the inner cities, where financial margins get rigged daily against brown-skinned folk. The single, "You're The Man" sees our guy taking the temperature of this country in 1972, stacking facts and asking questions of those in power. When he vocally flips the phrase "Don't give us your peace sign/Turn around rob the people blind," it's not just a Nixon lyrical pistol-whipping, it addresses any other fool, Black or white, that talks out the side of their neck.
For anyone seeking proof of his vocal game, I submit "Symphony," his self-produced ballad with massive proportions of vocal dexterity, which jumps right out the pack as the proper contextualization for today's up and coming R&B ambassadors on how to blow with grace. Salaam Remi, the songwriter, and producer long associated with Nas, The Fugees and Amy Winehouse, remixes the Gaye production with subtractive care, knowing just the right time to insert shuffling drum breaks or acoustic guitars, violins and Marvin's voice in its pristine triplicate "weaving" form.
It's a bummer. Motown could have scored a major hit with You're The Man. Instead, massive egos held back a significant part of Gaye's legacy, which in some respects, he never recovered from.
---
Label: Motown
Year: 2019
Buy this album at Turntable Lab
---
Similar Albums: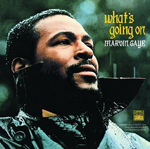 Marvin Gaye – What's Going On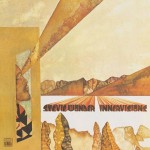 Stevie Wonder – Innervisions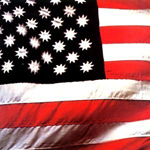 Sly and the Family Stone – There's a Riot Going On
John-Paul Shiver
John-Paul Shiver has been contributing to Treble since 2018. His work as an experienced music journalist and pop culture commentator has appeared in The Wire, 48 Hills, Resident Advisor, SF Weekly, Bandcamp Daily, PulpLab, AFROPUNK and Drowned In Sound.