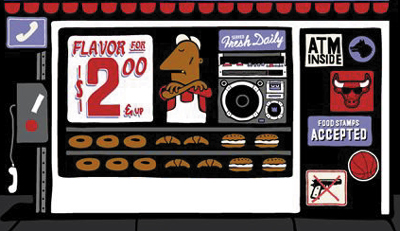 As an editorial staff that makes a point of always keeping up on the best new music being made today, it's important, every now and then, to go back and take a look at albums that may have slipped through the cracks in the past few months or, even worse, the past year or so. And (sigh) there have been quite a few albums that, oddly enough, did not receive coverage of any kind on these pages. How does that happen, you ask? Hard to say, but nonetheless, we want to make good. These albums are essentials, and if you haven't heard them…well that's just perverse.

Glass Candy – B/E/A/T/B/O/X (Italians do it Better)
Glass Candy's take on disco on their excellent new album B/E/A/T/B/O/X is one that combines the airy club sounds of '80s Italo-disco, Chic-like funk, the edge and sass of Blondie and the analog bleeps of early electro (even to the point of including a cover of Kraftwerk's "Computer Love").

Erykah Badu – New Amerykah Part One (4th World War) (Universal Motown)
New Amerykah playfully combines bits of the smooth Badu soul of yore with a harder, tripper edge (on several tracks, courtesy of Madlib) and an infusion of black politics that's as much about celebration as it is about frustration.

Astronautalis – Might Ocean and the Nine Dark Theaters (Fighting)
If there's anything experimental about Mighty Ocean, it doesn't scream at the listener. The interlapping genres are instead smoothly sewn into the work, then delivered to the audience in seamless fashion.

The Cool Kids – The Bake Sale EP (Chocolate Industries)
The Cool Kids have a youthful freshness and sense of laid-back fun that's curiously absent from the majority of rap being pressed in the '00s. Because of this, a few cynics have dismissed it as `hipster rap,' a dismissal as petty as a dig at community organizers.
Bonnie "Prince" Billy – Lie Down in the Light (Drag City)
Lie Down in the Light is a sprightly and bright indie folk album with a sustained momentum and an arsenal of impeccable melodies. Once again, Oldham's output is nothing less than stunning.

HEALTH – HEALTH (Lovepump United)
Though catching HEALTH live is by far the most amazing way to experience their full-frontal assault, their self-titled debut offers a kickass listen, one that comes awfully close to the mind-blowing in-person audio barrage.